Proposal for 366 flats given backing by city planning chiefs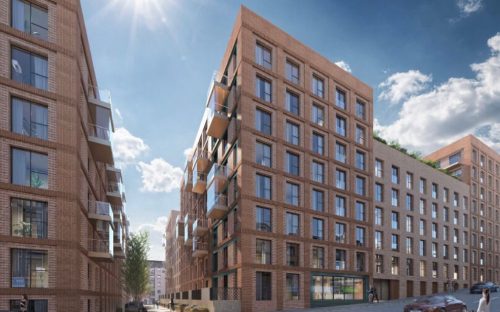 Plans to build to a residential scheme that would include 366 flats have been backed by Birmingham City Council's planning chiefs.
The scheme, by Ranier Developments would see eight- and five-storey buildings built on Moseley Street if the council's planning committee give the scheme the go-ahead next Thursday (February 4).
The plans also propose private courtyards and balconies, a new pedestrianised street named Park Lane, which would provide a route through the development between Cheapside and Moseley Street.
The development is proposed to be car-free and includes zero parking provision, but would include 338 cycle spaces.
A statement accompanying the planning application says: "The scheme represents a high quality design and incorporates architecture and features that are distinctive and relate to the character and history of the area. The scheme has been designed sympathetically in relation to nearby heritage assets and
would not result in a significant adverse effect on their setting."