Hospitality sector has been 'thrown to the wolves', say business owners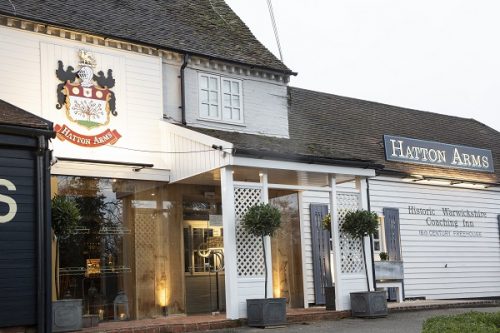 West Midlands hospitality businesses reacted with frustration to the Prime Minister's plans for a way out of lockdown, claiming that they had been "thrown to the wolves".
The plans set out yesterday appear to suggest that businesses in the sector will have to wait until at least May before they can open fully to the public, something which they say leaves them "at the back of the queue."
Johnnie Arkwright, owner of Hatton Estates, incorporating Hatton Arms pub and Hatton Country World and Shopping Village in Warwick, told TheBusinessDesk.com: "The PM has clearly adopted the ultra-cautious approach of the medical profession to unlocking lockdown at the expense of the hospitality/travel sectors and all those jobs of mainly young people who work in it.
"None of us want another false dawn like we had last year and of course we need to be careful about opening the inside of shops, pubs and restaurants – or holding big indoor events, but another three months?
"It can't be sensible to allow amateur contact team sports to open in March, then bracket the great outdoors with internal venues like shops and gyms – and not open them for another seven weeks from now."
Businesses like ours in the hospitality sector have been closed for eight out of the last 12 months and simply can't now afford to miss Easter and another two months for our pub. They are on their knees, an awful lot of them are going to disappear along with thousands more jobs – mainly under 25 .
And a large chunk of the devastation because of this ill-thought-through blanket approach. Thrown to the wolves, that's how we feel right now."
Meanwhile, the owner of as Leamington restaurant which has been closed more days than open since it launched last year, claims hospitality businesses have been "put to the back of the queue" again.
His reaction follow's the Prime Minister's announcement yesterday (February 22) detailing plans for the much-anticipated "roadmap" out of the third lockdown.
The plans stated pubs and restaurants are not likely to be allowed to open indoors until mid-May, with limits on groups and social distancing still in place.
We Love Pizza finally launched in September despite taking over the lease of the Regent Place unit in February last year – in which time his business has only been able to trade for 60 days.
And owner Jose Ribeiro estimates he is losing more than £2,000 for every week the restaurant is closed.
He said: "The successful roll out of the vaccination programme gives hospitality businesses and society in general a clear exit for the existing lockdown.
"But the hospitality industry is going to the back of the queue once again and that will come with even more job losses and businesses collapsing. This is an industry already on its knees and further delay on re-opening will stall any glimpse of hope for a recovery and is not based on any safety data.
"That is no reason to be back of the line, evidence shows hospitality venues are very safe due to the investment business owners made to comply and go beyond any requirements.
"It's important the government follow the data, but data shows we can move swiftly, safely and sustainably with an early April opening."
"Now that we have a date in May let's hope the Prime Minister words 'cautious but irreversible' are true so we can move on and upwards."