Chamber of Commerce appoints youngest chief executive in its 208-year history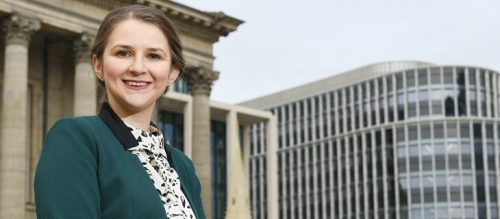 Greater Birmingham Chambers of Commerce has chosen its chief strategy officer Henrietta Brealey to replace outgoing chief executive Paul Faulkner.
Brealey, who is 30 years old, will become the youngest boss in the history of the 208-year-old organisation when she takes charge next month.
She spent five years as director of policy and strategic relations and her high-profile role has made her a well-known figure in the region's business community.
"It's been 12 months like no other," said Brealey. "In this critical moment, I look forward to continuing to work with our members and partners across the sectors to both stand up for local businesses' interests through challenge and change and ensure that they are best positioned to tap into opportunities – locally and globally.
"I love this city region and working with the businesses that sit at the heart of what makes it such as great place to live, work and do business."
Her appointment follows the decision by Paul Faulkner to join the Richardson family businesses after six years leading the Chamber.
Faulkner added: "She has led and transformed the Chamber's policy and strategic partnerships work to be the very best in the country.
"Henrietta possesses a genuine passion for, and commitment to, Chamber members and the interests of the business community in Greater Birmingham. I wish her every success in what is a highly-respected and historic position in the city and wider region."