Blackstone makes £1.2bn bid for St Modwen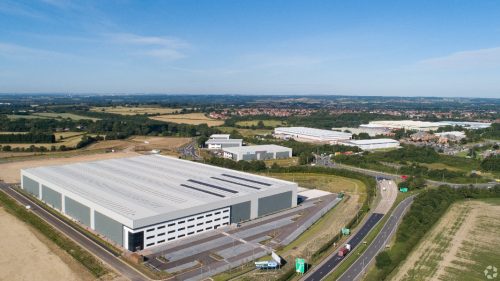 US alternative investment firm Blackstone has made a £1.2bn bid for developer St Modwen Properties.
Blackstone, which owns the NEC Group and a Center Parcs, would pay 542 pence per share to take control of St Modwen.
The offer follows a series of unsolicited proposals from Blackstone to take control of the Longbridge-headquartered developer.
A statement from St Modwen said: "Having considered the possible offer, the board of St Modwen has indicated to Blackstone that the possible offer is at a value the board would be willing to recommend unanimously, should a firm intention to make an offer pursuant to Rule 2.7 of the Code be announced on such terms. The possible offer is subject to a number of pre-conditions, including the satisfactory completion of confirmatory due diligence which is currently underway by Blackstone. St Modwen and Blackstone are working closely together to complete Blackstone's confirmatory due diligence as soon as practicable. Blackstone has confirmed that the possible offer is not subject to any financing pre-condition.
"A further announcement will be made as appropriate."