Hospitality owners slam government over 'inaction and delay' as June 21 decision looms
An award-winning restaurateur in Warwick has advised fellow hospitality bosses to "change their business models or die" as the pandemic continues to threaten their futures.
The stark prediction from Alex Clayton comes ahead of an anticipated delay in the planned full easing of Covid restrictions for June 21 which he blames on "Government inaction."
Clayton was forced to close Tasca Dali Spanish restaurant at the start of lockdown, resorting, like many others, to offering meal deliveries to try and keep his business alive.
Since then, despite being allowed to reopen between lockdowns last year, the business has adapted to months of continuous revisions to the guidance including an enforced 1m self-distancing rule, reducing customer capacity by half.
Clayton said: "The final lifting of the restrictions is critical for us as a small restaurant. To be running at minimal capacity has a huge impact. We have been through a lot over the last 14 months but I am proud to say we have managed to keep on almost all the team.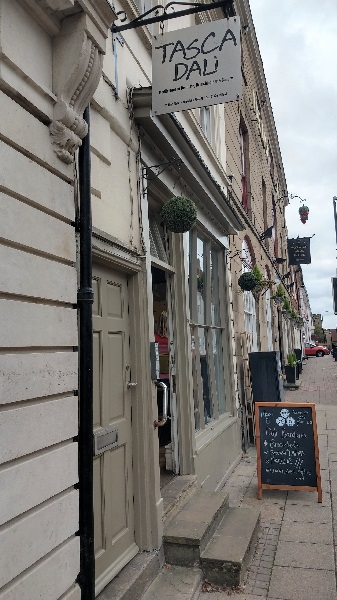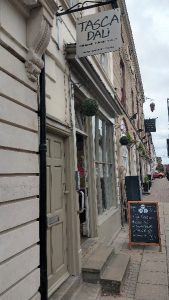 "What is difficult to fathom is that the delays are the result of government slowness to close borders immediately when they detected the variants from India. This means that once again it is the small business that needs to pay for such inaction and incompetence. We are supposed to plan when they cannot.
"At the end of the day, I do believe we shall have to adapt to a continual series of mutations and restrictions in what is quickly becoming a very brave new world.
"Since we cannot fight the system and since we put our clients front and centre of everything we do, we shall need to change our business model or die.
"To that end, we have brought in a very flexible booking software which allows greater flexibility in booking times so as many people can come as possible in spite of our limited capacity."
Still relying heavily on deliveries to supplement his revenue, Clayton has now become the first Spanish restaurant in Warwickshire to add a paella option to his tapas takeaway menu.
Meanwhile, measures in place to make the premises COVID-secure include tables set on arrival and disinfected between guests, no tablecloths, the use of paper napkins and staff wearing masks.
The restaurant is also one of very few to use a state-of-the-art air cleaning and recirculation system. The NASA technology uses ultra- violet light to sanitise the air as well as the surfaces it lands on.
Tasca Dali has received a clutch of awards during its eight years in High Street, including Spanish Restaurant of the Year in the Birmingham Restaurant Awards.
Meanwhile, the owner of a historic Midlands Country house hotel, known for staging the UK's top Par 3 golf championship and as a luxury wedding venue, is warning of the catastrophic impact on the country's hospitality industry if full restrictions aren't lifted on Monday 21 June.
Rick Cressman, who bought Nailcote Hall out of administration on 17th June 1991.
A few weeks ago, he made the front pages when he declared that the government's support package for the hospitality industry was a recipe for failure not recovery and that he would be prepared to go to prison rather than be faced with having to pay business rates and deferred VAT from 1 July to the tune of £15,000 per month just nine days after full opening on 21 June.
Cressman said: "For the Prime Minister and Chancellor to expect businesses to be able to meet their demands for repayment of VAT/NI and Business Rates so quickly, just days after re-opening is ludicrous. I'm awaiting a meeting with our MP Saqib Bhatti and the newly re-elected Mayor of the West Midlands, Andy Street, to put our case forward and fight the corner for all of us in the industry"
Now, having worked towards this June re-opening date, advertising and trying to recruit staff, Cressman have rebooked some 60 weddings from last year over the next three months, with preparation for the Farmfoods British Par 3 Championship from 3-6th August in full flow – an order book which is worth around £650,000. He is angry that not only is the government refusing to change the structure of repayments but is now considering continuing some of the restrictions currently in place.
Cressman added: "It's ironic, that I rescued Nailcote Hall out of administration 30 years ago next Thursday but now, I feel like I'm back at square one, starting all over again at the age of 70. The government do not seem to understand or care about the plight of the hospitality industry and after the debate in parliament surrounding a dedicated Minister for Hospitality who would better understand the complexities of different branches of the industry and in spite of Boris' assurance that he would give this consideration, nothing has come to fruition. Let's hope that common sense prevails on Monday and that we and all hotels, hospitality venues and support businesses in the same boat can look forward to a summer of recovery."