People: Raft of hires for property developer; Engineering specialist expands again
Birmingham-based property developer Cordia Blackswan has boosted its team with five appointments.
The new hires will play a key role in the delivery of the company's current and future projects across the city, creating over 2000 homes and a range of office and retail spaces.
Andras Karpati has joined Cordia Blackswan as deputy CEO and capital markets director from Cordia Group's head office in Budapest, where he was international project director for over two years.
Marika Lawrence joins Cordia Blackswan as new projects director and will be responsible for new site acquisitions and pipeline projects. She was previously associate director and senior development consultant at Thomas Lister.
Jessica Vincent has been hired as marketing manager from Sk;n Group while Cordia Blackswan welcomes Kaniz Khan as finance assistant and Louise James as personal assistant to Marcus Hawley, CEO.
Hawley said: "After a strong first half of 2021, we are pleased to be growing Cordia Blackswan with these five new recruits. Each member brings a wealth of experience and knowledge to our ambitious team of experts, and we look forward to taking them on the Cordia Blackswan journey.
"The Birmingham residential market is currently strong, displaying great resilience that has placed it ahead of regional and national growth rates, aligning perfectly with our expansion plans.
"Working with the Jewellery Quarter BID, we will begin to reverse the under-investment that Great Hampton Street has suffered over the years, transforming this key arterial route into an appealing, contemporary urban setting for local people to enjoy for years to come.
"We see massive potential in the Jewellery Quarter which continues to be one of the city's most attractive residential areas – supporting Birmingham's ambitions to be a world class city."
:::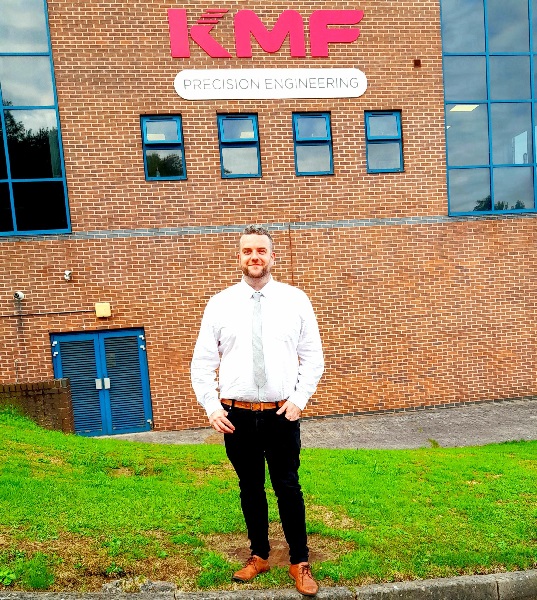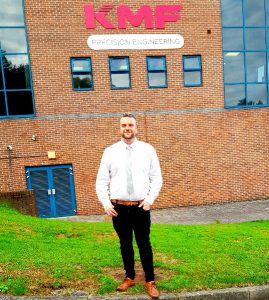 Ashley Mulby has joined the team at Newcastle-under-Lyme-based precision engineering firm KMF, taking on the role of business development manager to support the group's ongoing growth plans.
Joining from Congleton-based Heamar, where he developed relationships in the aerospace, military and motorsport sectors, he has transferred the skills and knowledge learned working with these industries to KMF, which also operates with the same types of businesses.
Mulby said: "I'm really enjoying working at KMF, I really wanted to work with a manufacturer. To be able to sell a product that your company makes rather than working as a distributor is brilliant. I can feel proud of what I'm selling and it's fantastic seeing something go from the raw material on the shop floor to a perfectly finished product.
"KMF is a well-known company locally and I had really wanted to work here. I have a background working within their industries and I also completed an apprenticeship in CNC machining, so my knowledge of the sector is great which really helps with my day-to-day role."
Gareth Higgins, managing director at KMF Group, said: "We're really pleased to welcome Ashley to KMF. He's made a great impression so far and we're thrilled to see him working on the shop floor to fully understand the business. We appreciate that dedication and initiative and look forward to what he can bring to the business."