People: Developer announces new CEO; Lender appoints head of credit; and more
X

Register for free to receive latest news stories direct to your inbox
Register
A property and land company has strengthened its senior team with two promotions.
Richard Mees has been promoted to chief executive at Rainier Developments and Josh Sinnett becomes managing director.
Both have been with the company — which has its headquarters in Henley-in-Arden — since its early days, with Mees previously managing director and Sinnett one of the team of land directors.
Rainier Developments was established in 2015 by Eric Grove.
There are currently 40 sites in its portfolio, which is managed by an in-house land, planning and development team.
Mees said: "Josh has been with Rainier since 2017 and was the first person we hired after I had arrived the year before, so his promotion to Managing Director is recognition of how he has helped the business grow.
"He has immense experience in this sector and has a significant role to play in our strengthened senior team and as we look to match and improve on the rapid growth that we've seen in recent years."
Sinnett added: "Rainier is a growing business and one with a strong reputation in the sector, so it's a really good opportunity for me to step up to the role of Managing Director.
"We've had a particularly successful 18 months, and I'm really looking forward to getting involved in both the strategic sites and the urban development work that we're doing in the Midlands and in other parts of the country."
:::
ThinCats, the alternative lender to mid-sized SMEs, has recruited Brian Don as regional head of credit for Midlands and the South West.
Based in Birmingham, he brings over three decades worth of experience in banking to the role. Don's previous work has included business development and relationship roles in corporate and commercial banking, followed by 10 years in commercial credit sanctioning.
ThinCats has also announced a spree of new hires including a new head of HR and a new head of legal.
Anna Hope-Simpson joins ThinCats with over 25 years of experience in HR while Ian Ilersic brings over 20 years of banking and corporate finance experience to his new role as head of legal.
Amany Attia, CEO of ThinCats, said: "I'm delighted to welcome Brian, Anna and Ian to ThinCats as part of our ongoing investment in expanding our offer, particularly in the Midlands and South West. ThinCats was founded in the Midlands and  it's a region with which we continue to have very strong connections.
"Brian's appointment builds on our model of having credit teams based in the region to provide speed and certainty when assessing funding proposals from the local business finance community. As Regional Head of Credit, Brian is set to play a key role in servicing the increasing levels of demand for funding to support the growth ambitions of mid-sized SMEs across the Midlands and South West.
"The appointment of Anna and Ian are important additions to our senior leadership team and alongside a number of other new hires, demonstrate our commitment to deliver the highest levels of service to our growing client base."
:::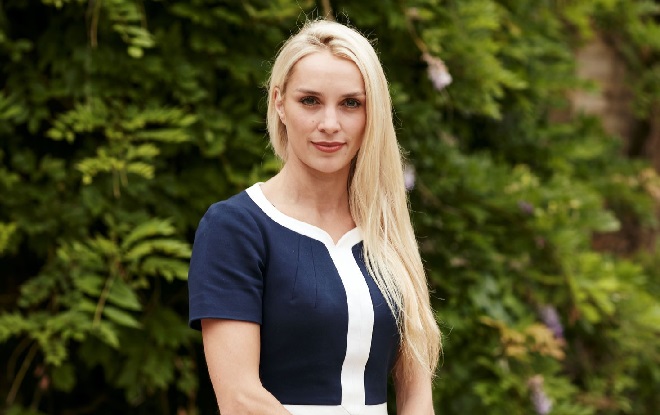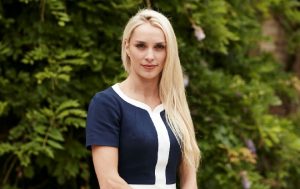 Solihull-based Terra Strategic has expanded with the appointment of Sienna Barbour, who has joined the business as a strategic land manager.
Terra Strategic is an experienced residential land specialist, which enters into agreements with landowners and then pursues, funds and secures an agreeable planning permission.
It also has the financial resources to secure land with or without residential planning consent to assist landowners looking for a quick sale process.
The company has a national reach, having recently secured residential land in Bedfordshire, Gloucestershire, Herefordshire, Northamptonshire, Nottinghamshire, Oxfordshire, Somerset, Warwickshire, Wiltshire and Worcestershire.
Barbour joins Terra from Cirencester-based John Alison Land and Research, where she was based for four years.
She held the position of chartered surveyor, identifying strategic land suitable for residential development. She is also experienced at development appraisals, marketing sites, putting together landowner consortiums, and negotiating heads of terms.
James O'Shea, managing director of Terra Strategic, said: "Expanding the business with this new appointment will ensure we can take on new opportunities and progress more sites through the planning system. Where we differ from other strategic land businesses is our ability to secure the best result and value for each site, whether that be through an open market sale, or via our sister companies; Hayfield, which specialises in luxury homes and Living Space, which delivers affordable housing to Registered Providers."
Barbour added: "Securing a green light for residential development can take years of promotion and planning work. Many opportunities also require landowner consortiums to be established to achieve step-by-step collaborative agreement. I am delighted to join Terra to identify and assess potential new development sites and proactively manage their promotion, planning and sale."