Chamber helps businesses connect, support and grow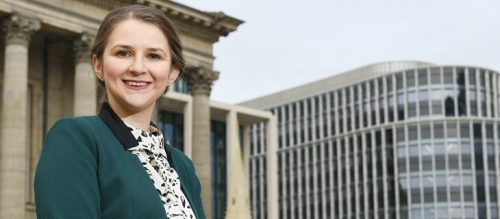 Greater Birmingham Chambers of Commerce (GBCC) is helping even more businesses connect, support and grow following the easing of Covid-19 restrictions.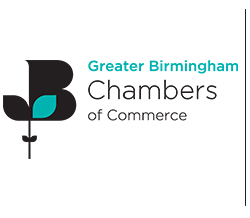 Having helped many firms whether the storm of the pandemic, the Chamber reported a positive sentiment among the business community in its Quarterly Business Report for the third quarter of 2021.
And while challenges such as labour and supply shortages still exist, the positivity from the QBR data is backed up anecdotally by companies who have taken advantage of the Chamber's vast array of services in order to grow and develop.
"I made more connections in one hour at a Chamber event than I'd achieved in months of online research," said Laura Nott, from ovarian cancer charity Ovacome, who has utilised the Chamber's extensive events programme which now incorporates in-person gatherings and online webinars.
Indeed, the live events programme is back and better than ever before – with awards ceremonies, networking opportunities, social meet-ups, professional development sessions and topical policy-led events bringing the business community together again.
However, the programme of webinars – one of many innovative additions to the Chamber's services over the past 18 months – is continuing to thrive, allowing the GBCC and its network to be more far-reaching than ever.
For example, the recently-launched Chapter Chat series under the umbrella of the Greater Birmingham Transatlantic Chamber of Commerce has already successfully connected West Midlands firms with those in Chicago and Texas.
Of course, there has never been a more important time for companies who do business overseas to be exploring new avenues and staying aware of changes to international trade that have come into force due to Brexit.
The international department at the Chamber is an invaluable one-stop hub for international traders – whether they require support with documentation, training, translation services or in-depth guidance on accessing new markets.
"The Chamber has been one of the best sources of support for businesses navigating changes in international trade," says Trevor Thorley, director of Lakeside Products, the Solihull-based supplier of high-quality retail packaging.
In addition to making new connections and achieve growth, the Chamber also gives businesses a platform to tell their stories.
The monthly Chamberlink magazine is seen by nearly 10,000 people across the region.
Its online sister ChamberlinkDaily reaches around 15,000 contacts every morning and is packed full of news from across the Chamber's 10 geographical and themed divisions.
Weekly bulletins for Solihull, Sutton Coldfield, Burton, Lichfield and Tamworth and Cannock Chase continue to go from strength to strength, while filling a void created by the demise of local newspapers in some of those towns.
The potential for media exposure is another hidden benefit of Chamber membership. Over the past 18 months, learning provider Creative Alliance and sink manufacturer Teal are among those who have been featured on local TV news bulletins through opportunities that came via the Chamber's Press & PR team.
And there are many more services and initiatives that are helping businesses become greater.
Henrietta Brealey, chief executive of the GBCC, said: "The Chamber has been the leading voice of business in Greater Birmingham since 1813 – but we are far more than just a membership organisation that lobbies for its members.
"We help companies grow their profile, build connections locally, nationally internationally and adapt to the ever-changing world.
"What's more, our initiatives have enabled firms to develop their workforces and future leaders too.
"I'd urge any firms with growth ambitions to get in touch and discover your Chamber."