Changes to Business Rates…One week on from the Autumn Budget 2021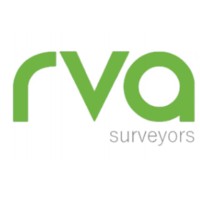 By Anthony Hughes, managing director of RVA Surveyors, independent business rates reduction specialists.
Now that the dust has settled on the Budget delivered by the Chancellor last week, we have unpicked the changes Rishi Sunak has made to business rates and what they really mean for the hundreds of thousands of UK businesses.
It was announced there is to be a more frequent re-evaluation of business rates, from every six years to every three years from April 2023. This was probably the worst kept secret in the rating industry! Funding has been allocated to the Valuation Office Agency (VOA) as part of the spending review to update the I.T infrastructure. However, this needs to be followed up with the support and funding to bring in more valuation officers and support staff, to help deliver a fairer and simpler tax system that will remove the hurdles and speed up the complex Check Challenge Appeal process, ensuring the correct rateable values are set for commercial property owners and tenants alike.
The Chancellor also announced a new Investment Relief, from April 2023, the Government will offer eligible businesses investing in 'green' property improvements. Whilst we would have liked to see this in place sooner, 100% relief for those who are eligible will certainly make companies sit up and think twice about investing in 'green' upgrades to their property.
A new improvement relief, worth £750m, will also take effect from April 2023, offering businesses that have improved or expanded their property a 12 month relief on any increases in the rateable value that would occur as a result of their work. Again, we would like to have seen this support in place much sooner. As of yet, nothing has been announced on how this relief will be implemented and how the Government plans to consult on the qualifying criteria for this relief.
The planned increase to the business rates multiplier has been scrapped for the final year of the rating list, but we believe there should have been a significant reduction across the board to support growth for all businesses who are still suffering from the effects of the pandemic. According to the International Property Tax Institute (IPTI), our commercial property taxes are by far the highest in the world, and we believe merely scrapping an increase does not represent the support required or expected by ratepayers contributing to the £26 billion a year collected in business rates.
The biggest news for business rates in last week's Budget, and the proverbial trick up the Chancellor's sleeve, came in the form of a one year retail relief. Those in the retail, hospitality and leisure will receive a 50% discount on their business rate bills for 2022-23. Whilst the exact criteria for the relief are currently unknown we predict that it will follow in the same vein of Covid relief and previous retail reliefs. However, we do know that this will be capped to £110,000 per business, meaning whilst this will provide welcome support for SMEs in these sectors, for the larger high street names these savings represent a mere drop in the ocean.
Whilst the latest retail relief is great news for those in retail, hospitality and leisure, unfortunately there is zero additional help for all other businesses falling outside those sectors who operate from a commercial property throughout England & Wales during 2022-23. The Chancellor claims that besides the Covid reliefs, the Government has made "the biggest single-year cut to business rates in 30 years" – but quite frankly the cuts to business rates should have been deeper and far more wide ranging!
About RVA
RVA Surveyors are independent business rates reduction specialists. We offer our services to business rate payers, whether commercial property owners or tenants, on a no reduction no fee basis (NRNF). Quite simply, unless we reduce the business rates liability for your property(s) there is absolutely nothing to pay. Our independent status allows us to ensure we are solely focussed on achieving reductions for our clients.
For more information visit www.rvasurveyors.com