Brewery launches 'Beer at Home'
X

Register for free to receive latest news stories direct to your inbox
Register
A historic Midlands brewing house established in 1829 has launched its 'Beer at Home' service.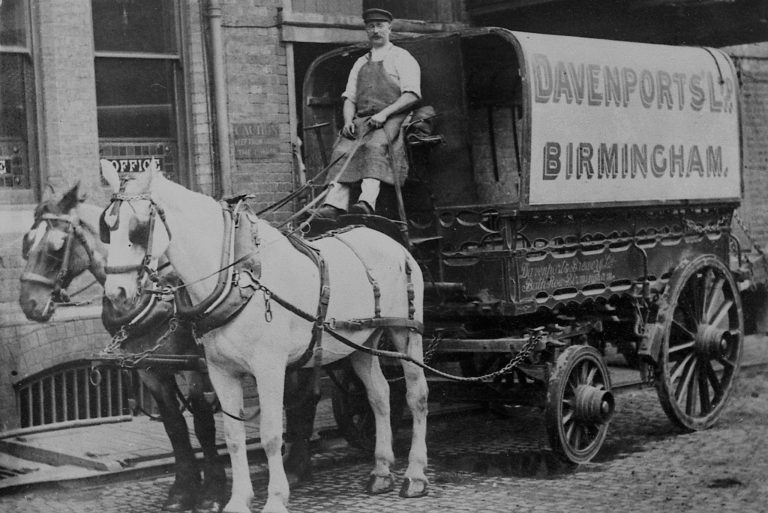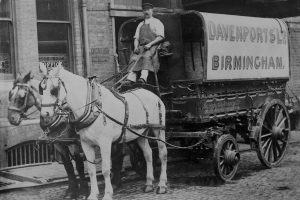 Davenports based in Smethwick say it was inspired by its pioneering delivery service of 1902 and to fit with the changing attitude of people towards drinking at home. 
In the early 1900s a dray and shire horse was used to deliver bottles of ale directly to customers homes, today the product will be ordered online, and arrive in Beer At Home boxes courtesy of a courier service.
In 1902, Baron Davenport was said to be so disturbed by the sight of children waiting outside pubs whilst their parents drank inside, it sparked the idea of delivering the beer to customers' houses. 
Baron W Davenport said "Wherever we go, people recite stories of their own experience of Beer At Home – be that grandparents, or parents who bought Davenports products. 
"Pioneering throughout history, Davenports has led the way in terms of innovative brewing technology and practices, delivery services and creative marketing. It is wonderful that the passion for the brand is still strong after so many lifetimes, and it is still relevant and on-trend for today." 
In 1905, the company was accused of 'Beer Hawking', selling beer by retail at a place where they were not authorised. It fought a significant legal battle to enable them to sell beer directly to customers in their homes.
Cen Hayward, associate sales director of Davenports explains; "More purchases are being made online, people want quick, secure delivery to their home to suit their lifestyle. 
Europe now consumes 20% of the world's beer, and this is expected to grow annually. Industry insiders suggest that Covid- 19 may have advanced the evolution of online alcohol sales by up to 3 years – in just 3 months."
To become more sustainable, Davenports have focused on removing plastic where possible. They say packaging will be made from recycled material and is minimal which eliminates void fill, improves operational efficiency and lowers transport costs.