'No one person knows everything, and it is important to be humble enough to recognise that'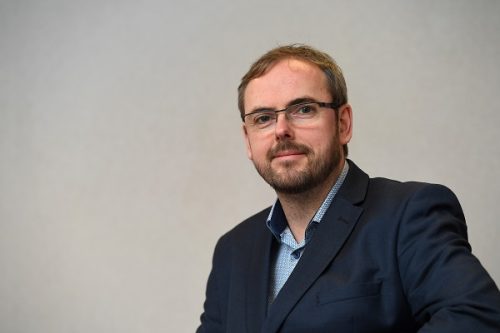 David Griffiths is a licensed insolvency practitioner and associate director at Leonard Curtis, based at its office in Wolverhampton. He has over 20 years' experience advising SMEs, 12 of which have been with Leonard Curtis.
He is Black Country born and bred, and has spent his entire career in the Midlands. He is known for his down-to-earth approach, and his deep understanding of the various solutions available.
---
We help people make the right decisions. The best part of my job is securing the survival of a company, which without our intervention may have deteriorated and collapsed. Sometimes what we do involves a considerable amount of hard work, yet other times it can simply be a case of helping directors make the right decisions and bringing everything into focus.
There is still a huge amount of post-Covid uncertainty out there. Whether it be because of supply chain issues, rising energy prices, increased debt combined with likely interest rate hikes, or the latest Omicron variant. There will be a lot of potential for us to help directors navigate these issues and grasp the many opportunities that are available.
Our focus is, and has always been, very much on insolvency avoidance. Where cash is the biggest issue for an otherwise viable business, we can help with funding through our Reach Commercial Finance brokerage. Where Crown arrears are becoming unmanageable, our Corporate Strategies arm can assist with the preparation and submission of Time to Pay Arrangements, and where potential redundancy costs are threatening the survival of the company itself, that same team can help with applying for interest-free Redundancy Payments Loans.
Our entire business is structured so that we have the necessary expertise available in-house to ensure that all options are considered, with one eye always on business survival.
The only thing we have relied on is uncertainty. The last 18 months have, unsurprisingly, been the strangest I have known in my 20+ year career. In March last year we, as a profession, were readying ourselves for businesses collapsing en masse.
The uncertainty in those first few days and weeks of lockdown was palpable, and it is to the government's credit that they made funds readily available to businesses to get them through the worst. This, combined with a range of legal protections, helped to keep many thousands of businesses afloat which, in turn, protected hundreds of thousands of jobs. The challenge for us, and for the businesses we advise, is how to deal with the future now that the financial taps have been turned off and the legal protections largely lifted. For some businesses, they will be in a better place than they were before the pandemic, yet for others their business model may no longer work in the way it did before.
Our profession has experienced huge change. There have been welcome changes to legislation and regulation which have been aimed at increasing transparency in the profession and improving stakeholder engagement. I hope and expect that the perception of the insolvency profession has improved as a result. Certainly, it bears no resemblance to the profession I joined at the start of my career.
From my early days in restructuring, I recognised the importance of teamwork, especially in a sector as complex as ours. I recall attending my first trading receivership all those years ago, at which I wrongly assumed that my then boss would know the answer to everything. He didn't – but he made sure that he surrounded himself with the right people, so that he could get to the right answer. No one person knows everything, and it is important to be humble enough to recognise that.
My very first boss, who recruited me when I had no knowledge of restructuring and insolvency, was a big inspiration. He sadly passed away not too long ago, but I often think of him and how he treated everyone, including me, with kindness are respect. If he hadn't given me that opportunity, and took me under his wing, I doubt very much that I would be doing what I do now.
I've been lucky during my career. I have been fortunate in my career to have worked alongside some great people, including the team at Leonard Curtis. Most of them have had an influence on me in some way.
---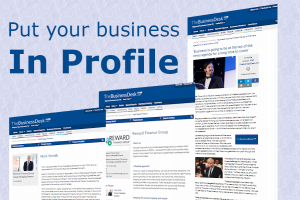 Appear in your own In Profile feature by signing up for a Business Profile on TheBusinessDesk.com.
The company and individual profiles on TheBusinessDesk.com are designed to help our clients build corporate and individual awareness within the regional business community and benefit from TheBusinessDesk's traffic and visibility in the business community and the search engines.