Road closures and diversions as city centre works gather pace
City of Wolverhampton Council's multimillion-pound transformation of the city centre will begin gathering pace this week.
Contractors Eurovia are carrying out major improvement works in the Victoria Street area and on roads around the Civic Halls – requiring some road closures and diversions to be put in place.
The works – funded from the £15.7m the council secured from the Government's Future High Street Fund – are designed to better connect the west of the city centre, improve the public environment, create events spaces and support businesses.
Victoria Street is closed to traffic permanently, while a road closure is expected to be in place on Salop Street, between its junctions with School Street and Victoria Street, until the end of July.
Around the Civic Halls road closures are expected to be in place on North Street and Mitre Fold until the end of September.
Phase one of the works will deliver a new public square where Victoria Street meets Skinner Street and Bell Street.
It will also see the creation of a box park on Bell Street that will provide a new food and beverage offer and play host to live entertainment.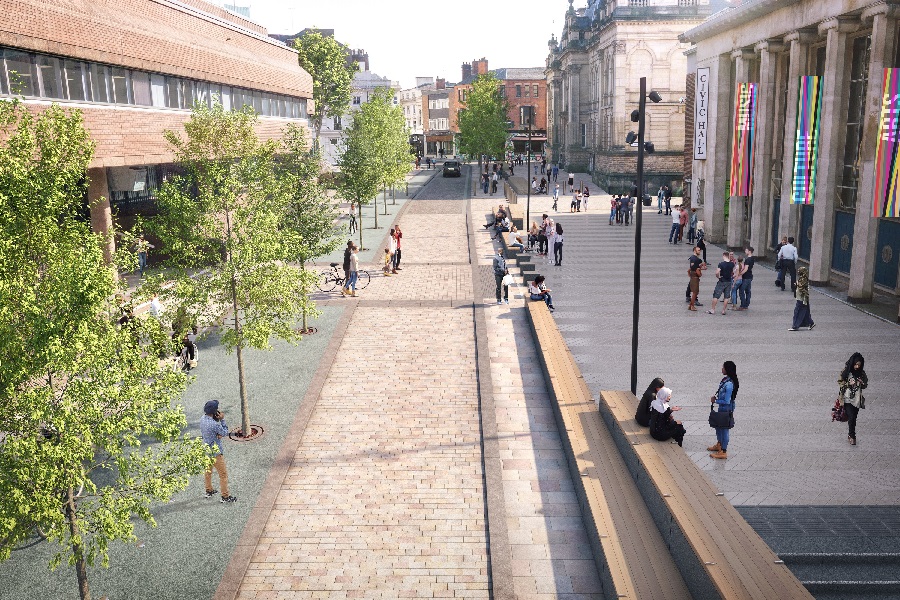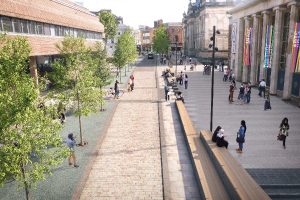 Demolition of unused buildings in Cleveland Parade will enable the creation of a car park for visitors to the box park and neighbouring businesses.
The improvements to the environment around the Civic Halls will create space for the public when the iconic venue reopens its doors under venue operator and concert promoter AEG Presents, following a major overhaul.
The carriageway on North Street will be moved closer to the Civic Centre creating a wider, safer area in front of the halls for gathering crowds.
The changes will also include a new designated cycle route through North Street. Mitre Fold will become a pedestrian zone, with access for deliveries only.
A new carriageway link between Paternoster Row and North Street is also being constructed to help traffic flow around the halls. Site clearance, surveying and drainage checks in this area have already been completed by contractors Eurovia.