Formula E driver has new multi-year contract with Jaguar TCS Racing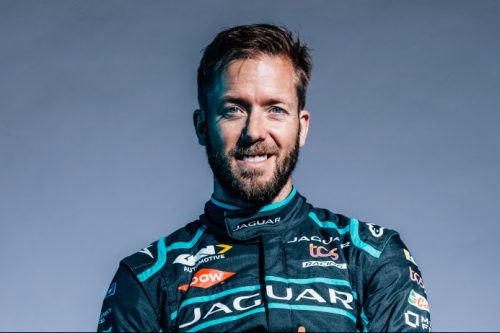 Following a successful first season for Sam Bird, Jaguar TCS Racing has announced a new multi-year contract with the driver.
The only driver to have won a race in every season of the ABB FIA Formula E World Championship, Bird's season produced three podiums and two wins and with teammate Mitch Evans, helped Jaguar secure the runners-up spot in the teams' championship.
Bird said: "My first season with Jaguar TCS Racing told me everything I needed to know – I wanted to continue to be a part of the Jaguar TCS Racing family. The whole team is determined, focussed and ready to get results and that's exactly who I want to be working with.
"Now it's time to get season eight underway and ensure we put all our off-season practice and learnings into action to score as many points as possible.
Warwick-based Jaguar entered Formula E in 2016 and are heading now into its 8th season, driving the all-electric Jaguar I‑TYPE 5 race car which goes from 0 – 60 in 2.8 seconds.
The car's battery's usable energy is the equivalent of fully charging 5,000 mobile phones. The Rechargeable Energy Storage System (RESS) is charged prior to the race and the regeneration braking during the race sends energy back into the battery.
Jaguar says Formula E is its real-world testbed on its journey to becoming an all-electrical luxury brand from 2025. Jaguar TCS Racing aims to deliver sustainable technologies and set quality benchmarks for JLR's 'Reimagine' strategy.
Racing will start on the streets of Diriyah, Saudi Arabia on 28 and 29 January 2022 in the first of 16 races in 10 cities across the globe.