Gold exploration partnership finds shining results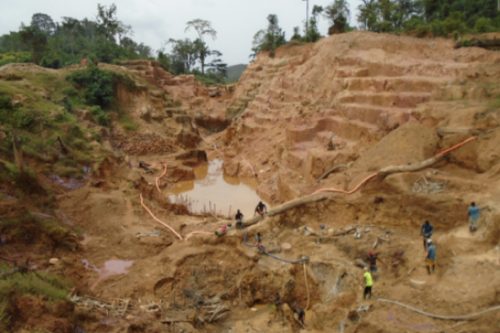 Hummingbird Resources has welcomed the developments at the Dugbe Gold Project in Liberia, as its feasibility study (FS) is set to complete in April.
Favourable results have been reported as the FS confirmed gold recoveries of between 85% and 91%.
Pasofino intends to prioritise the extraction of the higher-grand material found, as pittable resources include 57-million-tonne material, grading 1.58 grams a tonne with 2.88 million ounces of gold.
The geotechnical work should also allow steeper pit slopes to be developed, which leads to lower mining costs.
Birmingham-based Hummingbird a multi-jurisdiction gold production, development and exploration Company, entered an earn-in agreement with Pasofino Gold.
Pasofino Gold with Headquarters in Toronto says it's on track to earn its 49% interest in the project. It then intends to exercise its right under the agreement, by acquiring 100% ownership of the Dugbe project by exchanging Hummingbird's 51% controlling interest in the project for a 51% controlling interest in Pasofino.
Dan Betts, CEO of Hummingbird Resources, commented: "The completion of the FS will mark a major milestone for Dugbe and complete its journey from being a pure exploration asset to a viable project, with strong project economic fundamentals. We will provide more details post receiving and analysing the FS from Pasofino in April."
Hummingbird, part of the World Gold Council currently has two core gold projects, the operational Yanfolila Gold Mine in Mali, and the Kouroussa Gold Mine in Guinea, which will more than double current gold production when in production, scheduled for first gold pour end of Q2 2023.