We cannot shape our cities for the next generation with outdated mindsets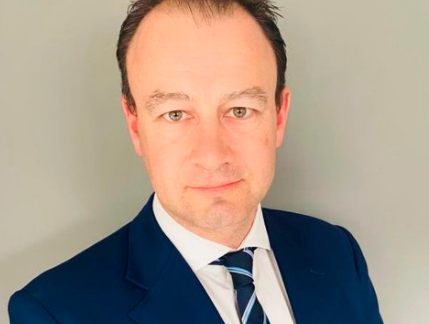 Ahead of our Invest Midlands online conference, Tom Sumpster, head of private markets, at Phoenix Group talks about the importance of all-encompassing investment.
The pandemic has affected all of us in the most challenging ways. The last two years have been a rollercoaster for local populations and government. However, we as humans are not the only ones to have been challenged.
The environment, including the cities we all live in, has undergone significant disruption. Cities face the same issues they have for decades: safety, affordable housing, transportation, labour shortages. At the same time, new issues have emerged: acclimating to remote and hybrid working; driving the Government's Levelling Up agenda, addressing climate and sustainability challenges. With cutting-edge technological advancements and urgent need to cut carbon emissions, appropriate long-term city development must be treated as an essential tool.
The importance of meaningful partnerships between the public sector and private markets has been a key learning from the pandemic. The pension industry has fueled long term investment into sustainable city generation for many years, but private and public organisations share the responsibility to create development models that are fit for generations to come. By investing shoulder to shoulder with public authorities, both dedicated to a modernised development ambition, we can create cities fit for the future.
The disruption caused by the pandemic has forced us all to think differently. Sometimes we must be pushed against a wall to evaluate whether "best practice" actually means "outdated". In the case of our cities, the traditional investment silos of energy, transport and housing are outdated. For cities to be fit for the next generation and beyond, institutional investors must take a holistic development approach in line with 'city visions'. This means encouraging institutions to invest in an ecosystem, not individual assets.
Looking at regeneration holistically means understanding connectivity between different projects, risk and return profiles and possible outcomes existing under a single banner. It means asking questions like, how can this investment promote job creation, bringing skilled labour and GDP growth to an area? How are we supporting Net-Zero and Levelling Up? Are we truly thinking exhaustively about all the aspects of the community with this investment?
So how does an ecosystem development approach work in reality?
When Phoenix Group considers a housing redevelopment opportunity we don't think solely about the bricks and mortar– the investment opportunities are infinitely broader. Houses can be heated through waste to energy plants, supporting sustainable energy usage. They, and roads they sit on, should be equipped for electric vehicle charging, transport links into city centres, with carbon neutral train carriages and hydrogen buses, are equally essential. It's then time to think broadly around conditions in the home too, such as modernised fibre networks to solve connectivity issues, a problem the Midlands particularly struggles with.
As the UK's largest long-term savings and retirement business, we are committed to increasing all-encompassing investment in sectors can make a real difference in. The Midlands has the foundations to become a global leader in the 'city visions' approach. Worth £238bn, it is the largest regional economy outside of London, with vast opportunities for fuelling ecosystems of investment. I am also encouraged by Andy Street's (Mayor of the West Midlands) progressive outlook for public private collaboration. Employing the majority of our staff in Birmingham, Phoenix is embedded in the Midlands and committed to seeing its communities thrive long term.
The UK's position as a leader in technological advancement, combined with the urgent need to meet Net-Zero targets and the Levelling Up agenda, means we need to change how we develop our cities. However, I am optimistic that with the right public sector collaboration, and progressive cities that share our ecosystem vision, the UK can emerge as a leader in building cities fit for the future.