People: CBRE appoints regional sustainability lead; Architecture practice expands; and more
CBRE has appointed Lydia Dutton as director and regional sustainability lead, a new role at the property consultancy.
She will join the firm's 65-strong ESG Consultancy team and will be based in Birmingham with a national remit.
She will be responsible for driving CBRE's environmental and sustainability agenda in the regions, providing external advisory service for clients.
Dutton has worked for more than 15 years in sustainable real estate. She has amassed considerable experience through consultancy and in-house roles, across sectors including institutional investors, developers and higher education. She also previously co-founded a circular economy tech start up.
Dutton joins from the University of Birmingham, where she was sustainability manager with responsibility for developing ESG strategy. She led the development of the institute's pathway to net zero and worked across the 34,000 students, 8,000 staff and the estate of more than 200 buildings to embed sustainability within the organisation.
She said: "CBRE has set itself industry-leading net zero targets and I am looking forward to working with the business on this journey. For our clients, the imperative for action is real and the industry is responding, by working collaboratively we can achieve targets and make positive change."
Will Ventham, head of CBRE's Birmingham office, said: "Lydia's appointment is as significant for our own business as it is for our clients'.  She will help us deliver on our own ambitious sustainability targets, which means when we advise our clients we can do so from a position of experience and authority."
:::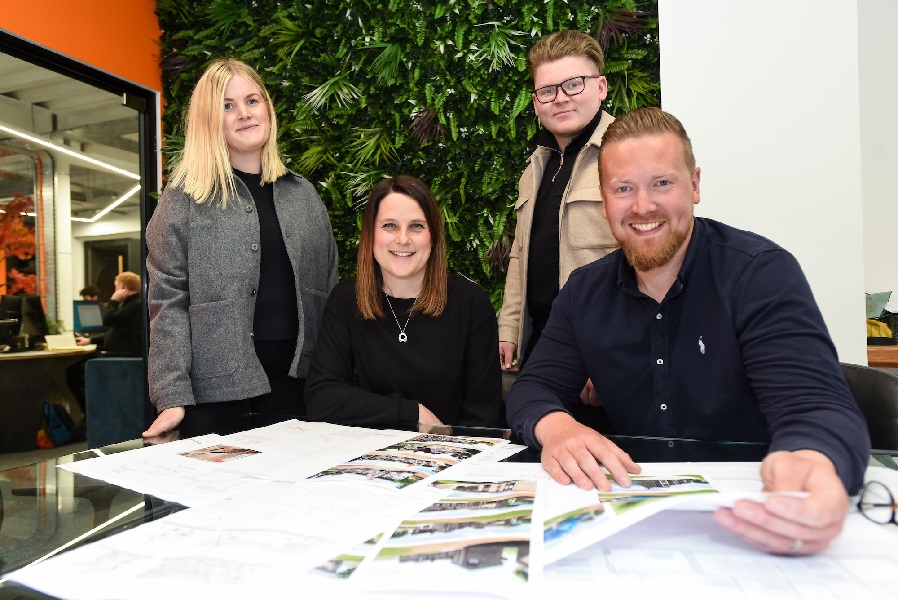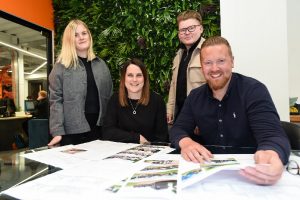 A record year of enquiries and appointments is driving the continuing growth of a Shropshire architecture practice.
Base Architects, which has offices in Shrewsbury, Chester and Conwy, has recruited several new staff to support its growing portfolio in the residential and commercial sectors across the UK.
The company has added another architectural technologist, Kieran Thomas, to its team, with recruitment for an additional architect in its Chester office underway. Lucy Grubb has become Base's second business and planning executive to support the increasing demand for its services in that field with graphic designer Sophie Booth taking up a new role as a creative consultant to advise on brand development.
Managing Director Harry Reece said: "We expanded our team last year, strengthening our planning and design expertise, and these new appointments are another positive move as we enjoy unprecedented growth.
"We pride ourselves on being a one stop shop, dealing with everything from design and planning to on site administration, which takes a lot of strain from our clients, especially commercial property investors who want a proactive team that can offer a comprehensive range of feasibility, planning and design services.
"Our new appointments are a very welcome addition to the Base team and we look forward to building on the success of the past year."
:::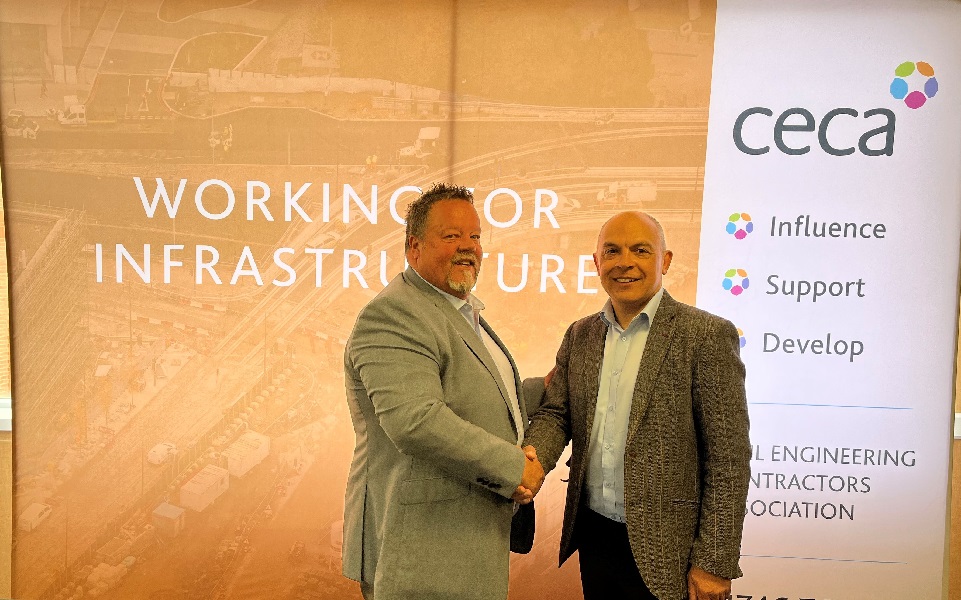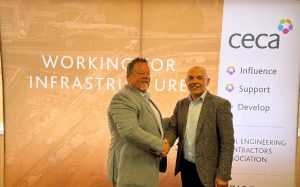 The managing director of an Oldbury civil engineering firm has taken on a leading role at an organisation that represents and supports the industry.
Ron Pinfield, MD of Currall, Lewis and Martin Construction, is the new chair of CECA (Civil Engineering Contractors Association) Midlands, a role he will hold for the next two years.
He steps up from vice chair, replacing Nigel Drew, of R&C Williams, who held the position for three years due to the Covid-19 pandemic.
Steve Lilly, of Morgan Sindall, is the new vice chair.
Pinfield takes up the position just a few weeks after CECA Midlands appointed a new director to lead the organisation as Lorraine Gregory joined from the Construction Industry Training Board.
He said: "I have to thank Nigel Drew for his leadership of the organisation over the past three years, which has been a hugely challenging term for him with the arrival of Covid-19 and national lockdowns.
"Despite all of the adversity we've faced as an industry – and indeed as a country – Nigel and the team have helped to lay extremely solid foundations as I take up this role.
"The people and the businesses in this sector do incredible work and face up to new challenges every day. We never shy away from them and always come up with solutions to ensure we get the job done.
"That is what we have all had to do in the past couple of years and I proud of the work CECA Midlands has done to help our members right across the region.
"My ambition for my tenure is to support the delivery of a bigger and dynamic service from CECA, to continue to support industry as it evolves and as it continues to deal with external factors such as current world events.
"The Covid-19 restrictions have gone, but we are now faced with new challenges that affect us all on a day-to-day basis. I want us all to work together as we face up to those challenges head-on."