IM Properties' new sustainability manager to feature at exclusive event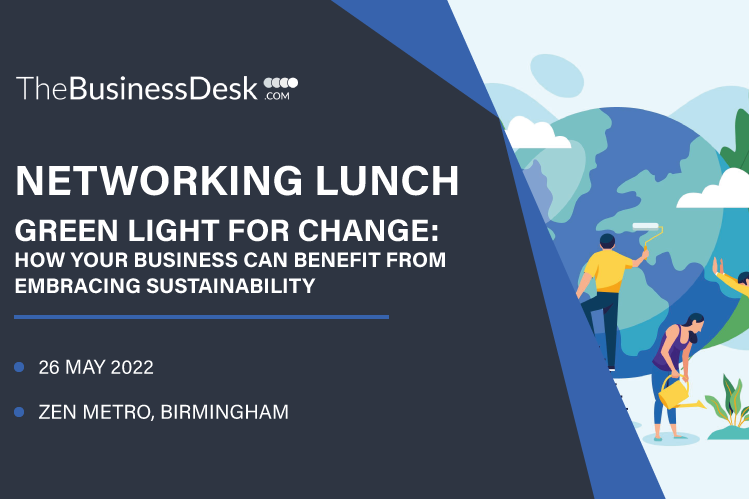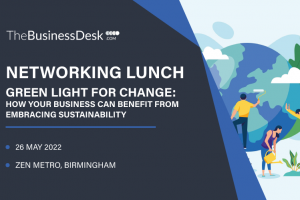 Andrew Swain, IM Properties new group sustainability manager is set to speak at The Business Desk's exclusive networking lunch.
On Thursday 26th May, attendees will be able to learn from the panel how companies can benefit from embracing sustainability.
Swain will be joined by Tom Denton, head of sustainability at Birmingham Airport, Lesley Holt, director of acceleration & adoption at WM5G and Gary Woodman, CEO of Worcestershire LEP.
The new role for Swain follows a lengthy review by IM Properties of all its operations in consultation with its people, stakeholders and supply chain to deliver its Sustainable Futures strategy.
Attendees at the lunch will get the chance to hear IM Properties' Sustainable Futures Strategy. It aims to create a pathway for 2030 and beyond focused on three key pillars, People, Planet and Place, with a target to be a Net Zero Carbon company by 2030 and all its developments to be Net Zero Ready.
Swain, who is a chartered environmentalist, with significant experience assisting major blue-chip companies achieve their sustainability goals, said it was refreshingly clear from the start he would be pushing an open door.
"There's no doubt IM Properties is committed to the process. They've invested considerable time and money in ensuring they move forward with genuine intention and get ahead of the curve. It's very important to them that they're not just seen to be ticking boxes.
"They've taken a holistic view, seeing sustainability as more than the impact on the planet. The strategy looks at people and place too and the long-term value we can deliver to the communities we develop in."
He added: "There's a real sense of entrepreneurial spirit and excitement as new schemes are brought forward and we look at ways to innovate and drive best-in-class practice across all that we do, from investment to development.
"IM Properties' existing commitment to social value and innovation such as creating the first electricity cost neutral (ECN) industrial building in the UK back in 2017, means they're already on the journey. This is a real bonus having the team onboard and working alongside them on the pathway to becoming a more sustainable business."