Plans revealed for Jewellery Quarter residential scheme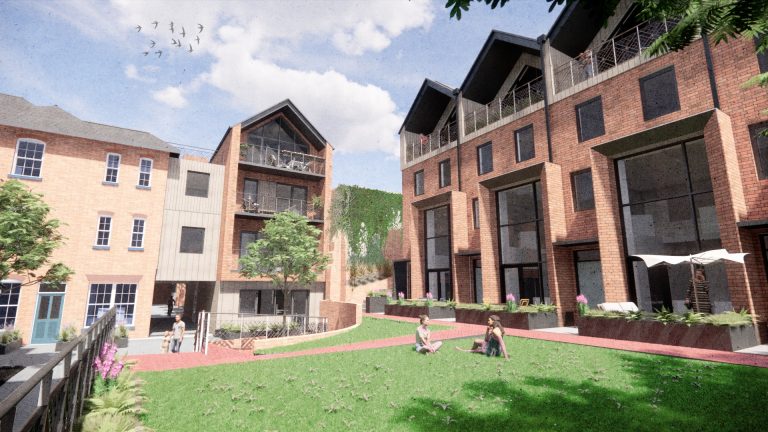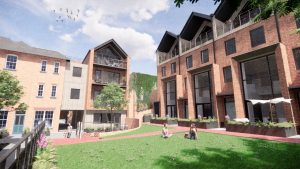 Claremont Property Group has revealed its conversion and extension plans to create a Jewellery Quarter residential development.
The developer says with its specialism of reinventing historic buildings, it will create four expansive new townhouses, 37 contemporary one and two-bedroom apartments and 1,525 sq ft of flexible use commercial accommodation at Summer Hill House in the Jewellery Quarter.
The proposal would see the conversion of existing buildings at 18-23 Summer Hill Terrace and creation of rear and side extensions, including flexible space for commercial and business use and a new building to the rear.
Set in a Birmingham conservation area, Claremont also plans to deliver a main pedestrian entrance with access and views through to landscaped gardens and courtyards at the rear.
Front doors will be formed to ground floor apartments and institutional security measures removed, to make way for new sliding box sashes. Each townhouse will be accompanied by four separate outdoor spaces, including a private garden on a raised plateau, accessed by a bridge link.
Jacob Burnett of Claremont Property Group said: ''We want to create buildings that stir emotion and deliver residential developments that offer something genuinely different.
"This scheme celebrates the heritage of the existing buildings and their unique character and delivers a range of accommodation types with a wide variety of outdoor spaces that will be like nothing else in the area.''
Summer Hill House is currently occupied by Birmingham City Council's Adult Social Care teams. Upon gaining ownership, Claremont Property Group offered the building back to the council to support with bed spaces for hospital releases during the pandemic.
Joel Kempsey-Fagg, partner at D5 Architects, who designed the scheme said: "The project represents a great opportunity to bring residential activity back to Summer Hill Terrace with conversion of the grand buildings into characterful and unique apartments.
"With our extensive experience in designing such developments, we have carefully designed the proposals to combine conversion with contemporary contextual new build, rear and side extensions, with shared and private external spaces.
"The scheme will provide high quality living accommodation in this great location in the Jewellery Quarter, close to the city centre."