Aston Martin share price goes into reverse as firm looks for funding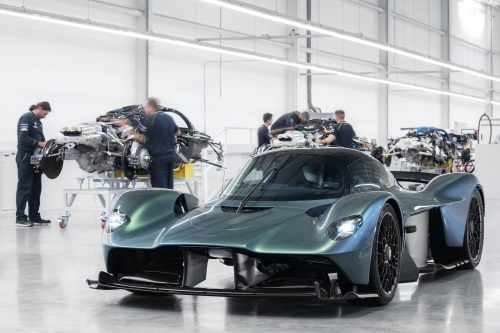 The share price of Aston Martin dropped by almost 14% today (June 30) after reports emerged that the Gaydon car manufacturer was looking to raise more money to safeguard its future.
At 2pm, shares in the company were changing hands for 410.9 – down over 69p, or 14.4%, on their opening price.
The news comes after Autocar reported that Aston Martin is struggling to balance its books to bring forward its future electrification strategy. At present, the car maker has £1.2bn of bank drafts, loans and outstanding bonds, meaning it could left high and dry in the search for extra funding.
The report suggests that a place on the firm's board could be up for grabs for an investment of £200m.
Russ Mould, investment director at stockbroker and investor platform AJ Bell, said: "Investors hit the brakes on Aston Martin's shares, which dived 9% after a report implied it was seeking to raise more money to safeguard its future. The company has been a disastrous investment since joining the stock market and anyone looking to back the company now would no doubt want a great deal to compensate for the risks involved."