Aldi to recruit more than 400 staff as it shakes up the 'big four'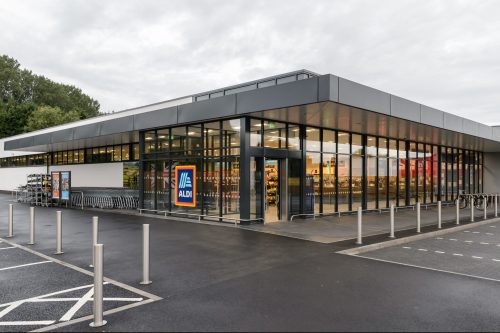 As Aldi overtakes Morrisons to become one of the country's 'big four' supermarkets, it has announced plans to hire 633 staff across the West Midlands and Staffordshire between now and the end of the year.
Around 413 jobs are available in the West Midlands and 220 in Shropshire.
The recruitment drive is part of the budget supermarkets aim to create 2,000 permanent roles across the UK this year.
Data from Kantar has recently revealed that Aldi's UK market share increased to 9.2% in the four weeks to 7th August, while Morrisons remained at 9%.
Kelly Stokes, recruitment director at Aldi UK, said: "As we continue to grow and make Aldi accessible to even more shoppers, we need more amazing colleagues across the country to help make that possible.
"As well as healthcare and lifestyle perks, working at Aldi means a great working environment and real opportunities to progress within the business. We look forward to welcoming even more great people in the West Midlands to become a part of our success."
A second pay increase was announced by the supermarket last month, meaning store staff will earn a minimum hourly rate of £10.50 nationally, and £11.95 inside the M25, with paid breaks included.