Chancellor cuts stamp duty and reverses NI hike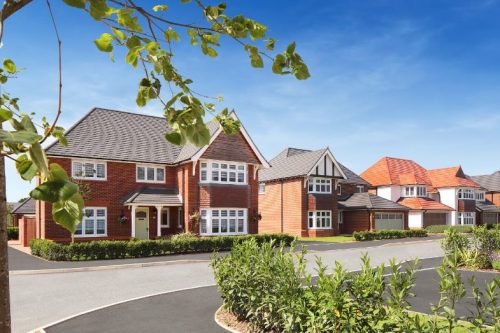 A 1.25 percentage point rise in National Insurance introduced by former Chancellor Rishi Sunak will be scrapped.
It had initially been introduced to fund spending on the NHS and social care.
It is a tax cut for workers which will mean 'more cash for businesses to invest, employ and grow', announced Kwasi Kwarteng.
He said: "Yesterday, we introduced a Bill that means the Health and Social Care Levy will not begin next year, it will be cancelled.
"The increase in Employer National Insurance Contributions and dividends tax will be cancelled.
"And the interim increase in the National Insurance rate, brought in for this tax year will be cancelled. And this cut will take effect from the earliest possible moment, November 6th."
From April 2023, the basic rate of income tax will also be cut to 19%.
This will mean 31 million people will be better off by an average of £170 per year.
Alongside cutting the basic rate of income tax, the Chancellor also abolished the additional rate of tax, taking effect from April 2023.
In its place will be a single higher rate of income tax of 40%.
The policy removes the UK's previous top rate tax, which was higher than countries like Norway, USA and Italy, and is designed to attract the best and the brightest to the UK workforce, helping businesses innovate and grow, he said.
In a further boost to people's finances, the Chancellor introduced radical stamp duty cuts to provide a boost to housing market, which will lift a further 200,000 homebuyers every year out of paying the tax altogether.
Mr Sunak previously cut the stamp duty threshold during the pandemic to £500,000 to help boost the property market.
No stamp duty is currently paid on the first £125,000 of any property purchase, rising to 2% for purchases between £125,001-£250,000 and 5% for £250,000-£925,000.
For more expensive properties the next £575,000 up to £1.5m is charged at 10%, and the remaining amount above £1.5m is charged at 12%.
In today's announcement, Kwasi Kwarteng, said no stamp duty will be paid on the first £250,000.
He said: "Home ownership is the most common route for people to own an asset, giving them a stake in the success of our economy and society.
"So to support growth, increase confidence, and help families aspiring to own their own home, I can announce that we are cutting stamp duty.
"In the current system, there is no stamp duty to pay on the first £125,000 of a property's value. We are doubling that – to £250,000."
In a further step to support first time buyers, there will be no stamp duty on properties up to £425,000.
The Government has also increased the value of the property on which first time buyers can claim relief from £500,000 to £625,000.
This tax cut will take effect from midnight today (Friday 23 Sept 2022).
The Chancellor also announced that he will further support homebuyers by increasing the disposal of surplus government land to build new homes, increasing supply.