Coventry council CEO to step down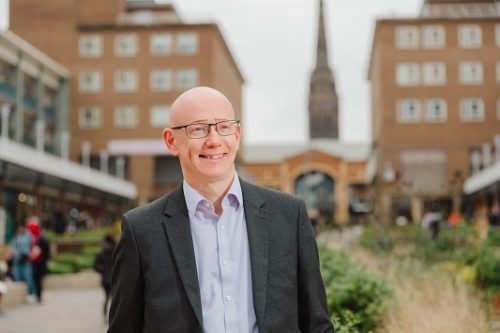 Martin Reeves, the well-known CEO at Coventry City Council, is to leave the authority.
He will become the chief executive at Oxfordshire County Council after 14 years in his role at Coventry.
Thw appointment is subject to formal ratification at the next full county council meeting on 13 December.
The date of Reeve's departure will be agreed once the Oxfordshire County Council appointment has been formally approved.
Reeves said: "Although I am very sad to be leaving Coventry, the time is right for a new challenge, and I am proud to be remaining in local government which is an area that makes such a positive difference to so many lives.
"I have had the pleasure of working with so many great people here in Coventry and I have been given the opportunity to deliver major change as well as innovative programmes that have changed the way we deliver services to our residents.
"But I'm excited by the new challenge and I know I am leaving Coventry City Council in a much stronger place. I wish my colleagues, the Council and its partners every success for the future."
Councillor George Duggins, Leader of Coventry City Council, said: ""Many people across the Council and the city will be sad to see Martin go and I know that this is a challenge that he will relish and be extremely successful in.
"I wish him all the best for the future. The Council will now start the process of selecting the right person to ensure Coventry continues to thrive and provide great services for our residents."