People: Centrick; Lanyon Bowdler; Burgis & Bullock
Neelam Saihjpal has joined property specialist Centrick following major client wins to lead its further growth in the booming build to rent sector.
With 20 years experience as a property professional, Saihjpal has been appointed director of build to rent (BTR) at the Birmingham-based business.
Investment in BTR schemes has soared in recent years in cities including Birmingham, Manchester, Leeds, Southampton, Leicester and Reading. Centrick, which has been investing into BTR technology to deliver best in class client and resident experience, has identified the sector as a target for sustained, measured growth.
During her career Saihjpal has mobilised and managed purpose-built student accommodation (PBSA) schemes across most of the UK.  In 2009, she joined Watkin Jones Construction and worked on launching student facing management platform Fresh Student Living.
Since then she has worked in senior operational roles at CRM Students, a leading PBSA provider, becoming client management director in 2021. In that role she was responsible for the operations across 40,000 beds.
She said: "It's an exciting time to join Centrick and the build to rent sector, with the demand for high quality accommodation continuing to increase. Despite the BTR market growing, demand continues to outweigh supply, so we expect to see a lot more development activity in the sector.  I am looking forward to driving our strategic growth alongside the team here at Centrick."
She added: "Centrick has been delivering solutions and services for BTR clients for many years and has successfully managed a number of BTR sites. Crucially, we're not just advising clients, we're operational experts at every stage, letting and managing these developments with a strong focus on community engagement.
"It is a fast-growing sector and there is a huge amount of investment going into it. We are therefore excited about what the future has in store as we take our service up to the next level."
James Ackrill, founder of Centrick, said: "It is wonderful to welcome Neelam to our build to rent team and I know she will prove to be a major asset in driving our strategy to gain a greater foothold in the exciting build to rent sector."
:::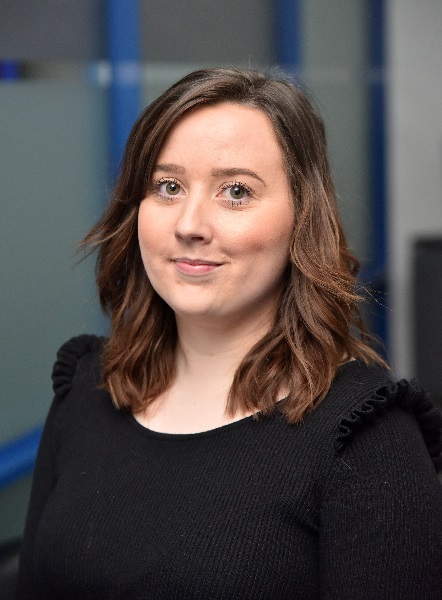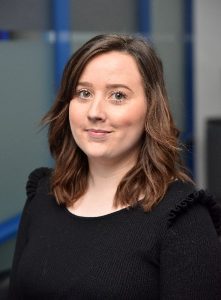 A Shropshire law firm has strengthened its commercial and agricultural property team in Telford with the appointment of a new solicitor.
Chloe Williams has joined Lanyon Bowdler as a newly-qualified solicitor having already built up a great deal of experience within her specialist field.
Praveen Chaudhari, head of Lanyon Bowdler's commercial and agricultural team, said: "We are delighted to welcome Chloe to the firm – she has already made an impressive impact in her new role.
"We are living through a challenging economic climate but while there are some worries within the commercial and agricultural sector, we are still seeing strong demand for commercial property within the Telford area, and are encouraged to see calls for our services remaining extremely high.
"We wish Chloe well with her future with us and know she will be a valuable addition to Lanyon Bowdler."
Williams began her law career as a secretary in the commercial and residential property team at another local law firm in 2017 and studied for her LLB Law Degree and the Legal Practice Course with Masters of Law at the University of Wolverhampton.
"I am delighted to have joined Lanyon Bowdler and am very excited about working in the busy commercial and agricultural property team based in Telford," she said.
"A lot of my experience during training was dealing with commercial leases for individual and business landlords and tenants, but I have also acquired valuable experience in other areas within his particular field and look forward to working with, helping and supporting our clients.
"Also on a personal level, I grew up in Shropshire so I understand and appreciate local needs and the importance of helping local people and businesses so they can thrive."
:::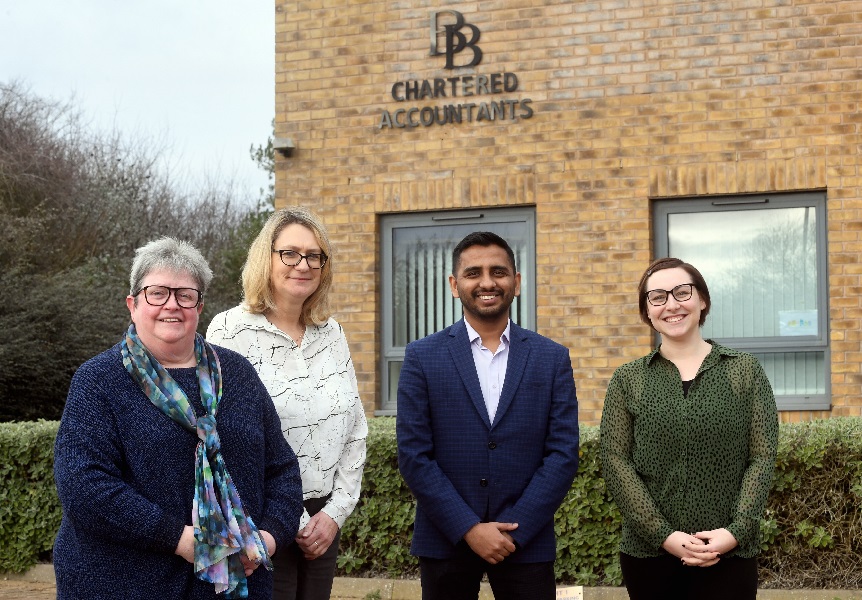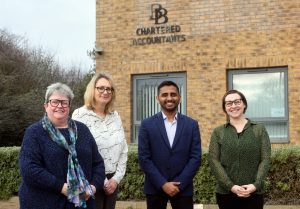 An accountancy firm has made three appointments at its Nuneaton office as it expands its bookkeeping department to cater for increasing demand.
Burgis & Bullock, which also has offices in Leamington, Rugby and Stratford-upon-Avon, has appointed three new specialists to operate from its office at Eliot Park.
It comes after the firm has seen significant growth in that sector of the business and has recently secured three large outsourced contracts for bookkeeping services.
The business has been achieved across a range of sectors including engineering, motorsport, transport, haulage and international trade.
Mandy Smith, from Bedworth, has more than 20 years experience in the sector and has spent her career working in Coventry and Warwickshire.
Amber Hartopp, who recently moved to Nuneaton, has three-and-a-half years experience in bookkeeping and has worked in the wider accountancy profession for seven years, specialising in payroll and pensions.
Sheraz Ahmed completes the trio of appointments and joins from an established Birmingham-based accountancy firm, where he looked after accounts preparation for a portfolio of 75 limited companies.
Sean Farnell, partner at Burgis & Bullock and small business accounting expert, said: "We've seen significant growth in demand for bookkeeping services and this trio of appointments will support us in catering for that demand.
"We're delighted to welcome Amber, Mandy and Sheraz to the firm and they are already working in partnership with clients to provide stellar service.
"They will be operating from our Nuneaton office but will be working with businesses across our client base.
"Hiring an outsourced bookkeeper allows businesses to access a higher level of skill and a comprehensive array of service at the fraction of a cost as recruiting in-house talent.
"In recent months we have secured three major new contracts for bookkeeping services and we are expecting to see continued growth in that area."