Transport tech firm delivers strong performance after IPO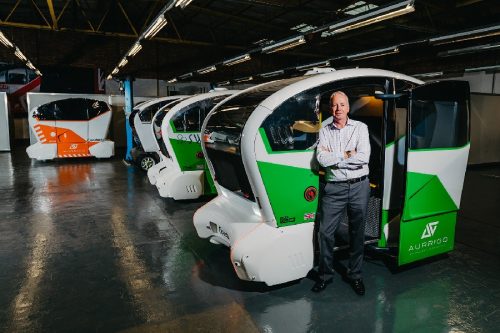 Following its successful IPO on AIM in September 2022, Coventry-based Aurrigo – a leading provider of transport technology solutions says it has enjoyed a strong year.
It expects to report revenues of £5.2m,  EBITDA loss of £1.2m and net cash/debt lost of £5m.
In October 2022, it signed an agreement with Singapore's Changi Airport Group for the next phase of development of the Auto-Dolly, Aurrigo's innovative baggage transportation solution for airports. This phase involves trialling the Auto-Dolly on the ground at Changi Airport.
 
With the benefit of the proceeds received from the IPO, Aurrigo has also been able to grow its team, hiring 18 employees across the UK and internationally, expanding its personnel from 52 at IPO to 70 in January 2023, with the aim of reaching 100 staff by the end of 2023.
 
Aurrigo has been awarded with £700,000 to provide three self-driving zero-emission Auto-Shuttles, which will transport passengers between Sunderland Interchange, Sunderland Royal Hospital and the University of Sunderland City Campus.
The SAMS project has been awarded a combined £3m in grant funding, which has been matched by industry contributions to bring total funding to £5.5m.
 
Aurrigo expects to report its full year results during April 2023.
 
David Keene, CEO of Aurrigo, commented: "2022 was a transformational year for Aurrigo – we joined AIM and raised the funds to invest in our innovative technology, develop our market position and grow our dedicated team.
"We're proud to be delivering on what we set out at the time of the IPO and to have started 2023 strongly with industry partnerships in Aviation and good traction across Automotive."