£18m creative hub opens in Digbeth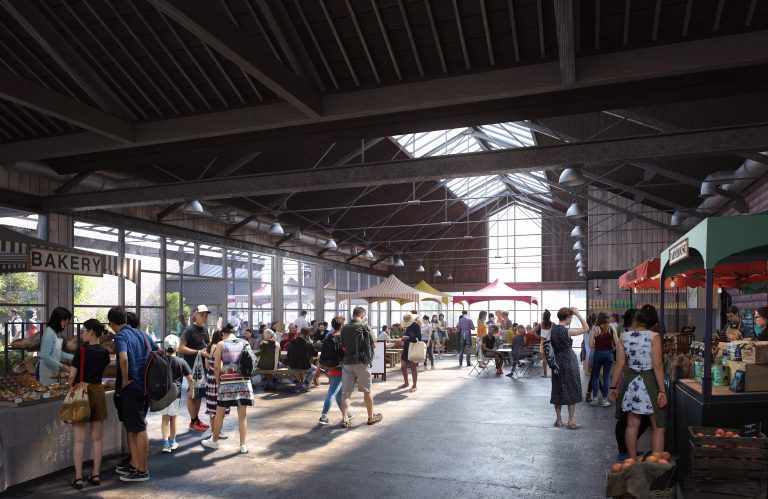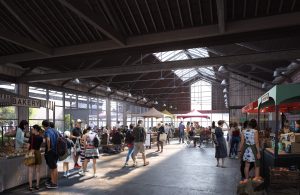 Oval Real Estate has re-launched The Bond – an £18m creative content hub which aims to become a focal point for television, film and all digital content production.
Part of the Digbeth Estate, The Bond on Fazeley Street will comprise of five main structures which provide 55,000 sq ft for businesses of all sizes, including event spaces, screening rooms, pod rooms, canal-side studios and its own wharf.
North One, the biggest independent production company in the Midlands and the team behind shows such as Fifth Gear, Gadget Show, Guy Martin and Travel Man, will be moving into The Bond in May 2023 alongside All3Media stablemate Optomen Television, producer of Great British Menu for the BBC, and All3Media facilities and post production arm Manor Production Services.
Oval, working with Greater Birmingham and Solihull Local Enterprise Partnership (GBSLEP) and Create Central, has partnered with Birmingham designers and architects to reimagine The Bond from its industrial origins as an Ice Factory, HP Sauce Factory and a Bonded Warehouse before spending 30 years derelict.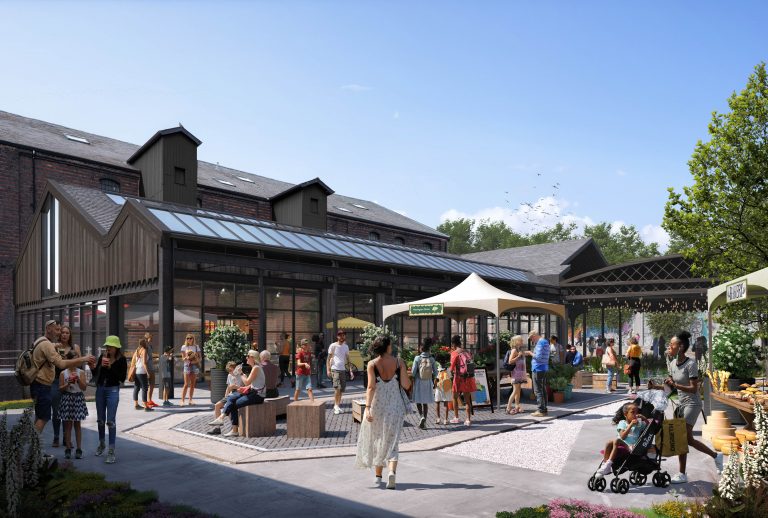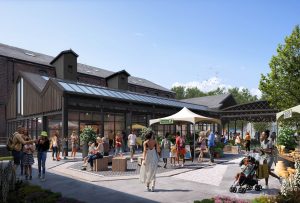 The BBC is set to open its new broadcast centre in the area in 2026, a move which will also see MasterChef set up home in Digbeth in 2024. Steven Knight's proposed film studio, Joe Lycett's new Channel 4 show and HS2 will also be joining Digbeth soon.
The Bond will also be available for event hire, offering spaces suitable for a variety of events ranging from screenings, conferences, film shoots and award ceremonies
James Craig, founder of Oval Real Estate, said: "As custodians of the Digbeth Estate we are beyond proud to reveal the Midlands' newest production hub, The Bond will be an epicentre for film, media and tech within the growing community.
"Oval Real Estate develop, manage and invest in buildings throughout the UK. Specialising in spaces sometimes overlooked, we aim to leave buildings and neighbourhoods better than we found them.
"As such our ambition is to continue to work with the West Midlands Combined Authority and Birmingham City Council to deliver meaningful change in Digbeth by continuing the careful transformation of the area".
Create Central Chair, Ed Shedd said: "When Create Central was launched in 2019 the Members pitched the idea of a content hub – it's so exciting to see the real, tangible results from all the industry's hard work paying off.
"The Bond is a great example of a collaborative approach between the public and private sectors to unlock the region's potential. Working in partnership to support new ways of working that will open up opportunities for young creatives, and help to re-invent and future-proof traditional television, film and wider digital content production in the West Midlands."
Chair of Greater Birmingham and Solihull Local Enterprise Partnership (GBSLEP), Anita Bhalla said: "There is huge potential to explore virtual reality and artificial reality in TV and games and to drive forward innovative content production in our region.
"This facility is a crucial part of the wider plan for the Digbeth Creative Quarter. GBSLEP's £3m Local Growth Fund contribution is based on bringing businesses, public and academic sectors together to make locally informed robust investments that create jobs and help grow the economy in an inclusive and sustainable way.
"What a great time for the creative economy which is worth £4 billion in our LEP region and has the potential to add 30,000 jobs and 3,600 more businesses to the creative cluster".
Andy Street, Mayor of the West Midlands, said: "It's wonderful to see the rebirth of The Bond and I want to pay tribute to the tremendous spirit of collaboration that has helped bring this about. When we work together as a team – as the Commonwealth Games showed – the West Midlands can be truly world class.
"As we drive our regional economic recovery forward, one of the eight pillars in our Plan for Growth is the vital importance of creative content production & gaming so this launch is very timely. Just as our region powered the industrial revolution in centuries gone by, we will be a creative powerhouse in the years ahead – changing the lives of local people for the better."