Private equity funding secured to firepower M&A strategy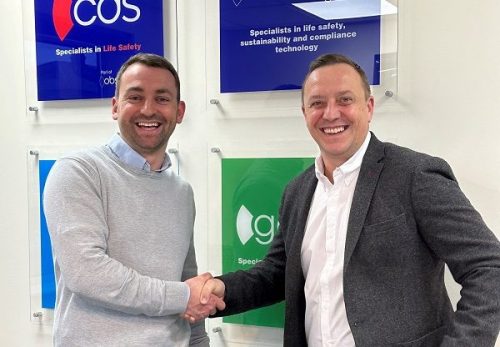 Beech Tree Private Equity has made an investment in Obsequio Group, the Leicester-based technology-driven compliance and safety solutions provider, which has brought an immediate acquistion – and the scope for further M&A activity from the firm.
Beech Tree's investment is supported by an additional acquisition facility from Beechbrook Capital.
Founded by Simon Cashmore and Simon Abley, Obsequio currently trades under its three core brands of CDS, Genex and Drax. The firm also announced that it has bought APS Security & Fire, the Nottingham-based fire and security company with over 20 years of experience in the design, installation and maintaining of intruder and fire alarms, CCTV, access control and integrated systems.
Obsequio's customers include hospitals, Universities, local authorities, leisure centres and student accommodation providers.
Simon Abley, managing director at Obsequio said: "Customer service is at the heart of everything we do. We don't compromise on quality and always seek to deploy the best people, the right process and leading technologies. Our aim is always to deliver outstanding services, projects and outcomes to all of our customers, every time."
Having already acquired six businesses over the last two years, Obsequio says it is eager to acquire more complementary businesses in the life safety and compliance services arena and is in "active discussions" with a number of potential targets. Beech Tree's investment and the follow on acquisition facility provided by Beechbrook gives the business significant firepower to execute this strategy. Beechbrook have also rolled over its existing facility as part of the transaction.
Simon Cashmore, executive chairman at Obsequio, said: "We have made a number of acquisitions over the last two years and feel like now is the right time to bring on a private equity partner who can help us take the business to the next level. We know that Beech Tree share our vision and ambition of building a standout technology led compliance services business and their experience in successfully executing buy and build strategies like ours will be invaluable over the next few years."
Ben Cartwright, investment director at Birmingham-based Beech Tree, said: "From the beginning, we felt a strong cultural alignment with Simon and Simon which is incredibly important to us. Tech-enabled support services is a key investment area for us, and having already spent considerable time looking at the market prior to meeting the Obsequio team, it became clear very quickly that we had a shared view of the market and the opportunity to build a market leading compliance services business centred around best in class technology.
"We will immediately be looking to originate bolt-on opportunities in the fire safety space, as well as looking at further acquisitions in areas such as water compliance building management systems and electronic security."
Paul Whitehouse, investment director at Beechbrook Capital, said: "We are delighted to continue our support of Obsequio with additional funding for their ongoing acquisition strategy. We have backed three acquisitions since our first investment in 2021 and look forward to working alongside the management team and Beech Tree as they continue to expand organically and through further targeted bolt-ons."
A host of West Midlands advisers worked on the deal.
Funders of the transaction:
Beech Tree Private Equity (Paul Franks, Ben Cartwright, Simon Hemley)
Beechbrook Capital (Paul Whitehouse, Jake Taylor, Jack Browne)
Advisers to Beech Tree Private Equity and Newco:
Legal advisor – Eversheds (Antony Walsh, Chris Archer, Hannah Kaye, Theo Watkins)
Financial & tax due diligence – RSM (Phil Parkes, Chas Ruprai, Tom Austin, James Hunt, Marcus Rashford)
Tax structuring – PWC (Nick Hatton, Callum Lee, Jack Smith)
Advisers to the company:
Corporate Finance – Clearwater International (Rob Burden, Tom Kaye, Richard Ellis)
Legal advisor – Browne Jacobson (Mike Jackson, Sonia Bains, Clare Hannah, Matthew Dorman, Paul Ray, Patrick Berry)
Financial & tax due diligence – Cooper Parry – (Robin Clegg, Sara Thompson, Ed Gray, Rachel Tan)
Advisers to Beechbrook:
Legal advisors – Gateley (Anna Mayfield, William Bowler)