Round table report: structuring a property purchase
Property development has been booming for the region, but knowing your options on how to appropriately structure commercial and residential ownership and disposal can be very complex.
A panel of experts came together at Jerroms' Blythe Valley office, to discuss the challenges of acquiring new finance amid rising costs, as well as to hear advice on how to structure a property purchase.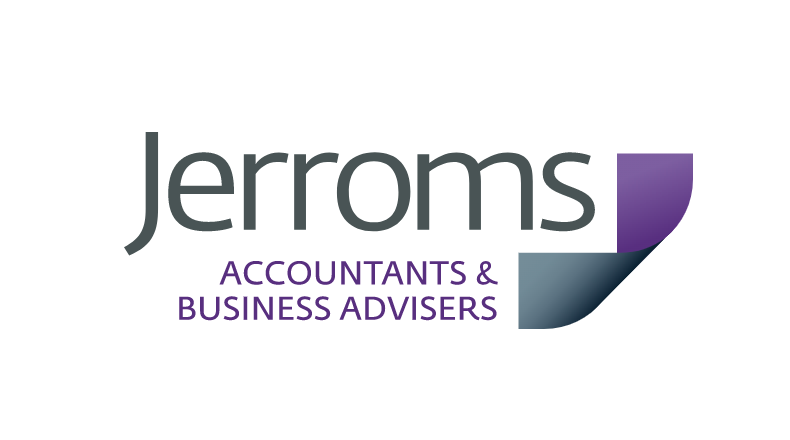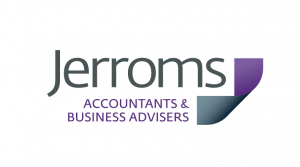 Lucas Markou, director at Jerroms said the accountants and business advisers had received many requests on how to structure a purchase, whether for stamp duty purposes or tax saving purposes.
Anna Cooper, assistant editor of TheBusinessDesk.com, asked the panel what challenges Liz Truss' mini-budget posed at the time.
Paul O'Reilly, commercial finance director at Jerroms Mortgage & Finance revealed that following the budget announcement, "over 3,500 buy-to-let products were withdrawn from the market.
"Recently, they announced that 4,500 new products have come out, which does indicate that the market has stabilised.
"In terms of developers, we've had a perfect storm. You've had inflation rising, an increase in construction costs, energy costs, and finance costs have been driven by the base rate increase, but then that's putting downward pressure on sales prices because buyers can't raise the same level of debt to buy properties.
"But saying that, there is still development funding available. You're not going to get the same deal that would have been available 18 – 24 months ago, and lenders will be a lot more critical and will challenge the project more.
"Developers need to ultimately review what they have, what their projects are, and try to align those with the market".
Aldermore's property development manager Jonathan Driver revealed that, "most of the pipeline had fallen away. We only price things at a fixed rate, which is great in times like this as it gives you certainty about the cost of funds. But actually, the rates had been quoted pre-mini budget and were therefore completely unsustainable when you looked at base rate forecasts.
"There's been a rebalancing act, and people lost confidence and adopted that wait-and-see approach. But people still have capital, people still have an appetite to invest. I think there's just so much uncertainty. So many have thought let's just sit back and wait and see how this unfolds.
"Now, in my opinion, in the last three or four weeks, the volumes of new inquiries have ticked up significantly".
For Ed Siddall-Jones, director of commercial agency Siddall Jones, the Truss/Kwarteng Budget saw its development pipeline "decimated".
"We lost over 12 million pounds worth of sales in a week. We were selling to an American fund a large investment, and their cost of borrowing went through the roof, that deal faded away, unfortunately.
"Since we got back off the Christmas break however, it's been manic, we're taking on new staff to just try and accommodate the demand, and we're putting on more and more properties on the market.
"Industrial stock continues to perform well but there's a lot of activity in the office letting market. People are chasing better quality space, really upgrading what they have previously in an effort to get people back into the office.
"It's the city fringe that's starting to suffer. And each year it's your lower quality stock that needs refurbishing where you'll be looking at permitted developments in the not too distant future".
Lee Harris, CEO of Springbourne Homes has seen from the construction side, that house builders seem to be shutting down future builds and are just concentrating on the now.
He said: "We've seen a massive influx of trade enquiries from subcontractors saying we've got loads of capacity.
"Recession presents challenges and changes the world in both ways, people can come up, and they can go down. We've just developed a site, and we tried to predict who was going to be moving into that development. We've seen 20 to 30% of interest coming from people who were downsizing, so you just can't really predict which way the markets are going to go".
The challenge for Springbourne however is combating cost issues.
Harris said: "We sit down and analyse what we think the total cost of the development will be.
"And now with the current market climate, our supply chain's cost has gone up by 10% or 15%. So we're then re-evaluating how the budget can be stretched and how the company can cope with the variational costs on top of that".
And as costs rise, the market saw lenders tightening their requirements. But for Aldermore it "held its line". The lender's maximum loan stands at GDP 65% and is based on the developer's track record.
Driver said: "Last year, the property development funder market was really competitive and lenders were going to 70% and above. But we held our line.
"Other lenders have now reined in their appetite and are looking a bit more inwards at their existing books rather than chasing new business. Whereas we haven't needed to do that. So we've always been there in the market with a product".
Talk turned to the challenge of the next twelve months, but for Simon Davies, co-founder of Nimbus Maps, he is incredibly optimistic.
He said: "Property is incredibly entrepreneurial. So if there's money to be made, entrepreneurs will find a way to make money.
"If developers start looking at land as a whole rather than for a specific purpose, you can see how the land can be recycled into a different scheme, for example where we are now at Blythe Valley Park, has had housing built next to it.
"There are huge opportunities for the entrepreneurial investor/developer. I think it's an educational piece to understand what options are available and what you guys at Jerroms can do to help with that journey".
Markou described how looking at tax structures of property purchase can help to create additional yield, amid rising costs.
"Whether it's developmental, or a commercial or residential property means the development falls into all different kinds of tax, it's about considering whether you should separate development on one side or investment on the other.
"Within the Jerroms group we have the benefit of being able to draw on expertise from across all of our specialist areas to work towards the best plan for the client. For example our corporate tax team, Jerroms Miller can help to restructure your property purchase to ensure the developer gets some additional yield and make great savings on tax and stamp duty".
"With a range of options available to a prospective developer, understanding the best way to structure a property purchase can be complex. That's why I'd advise you to consult a tax specialist who can also draw upon other services as we look at the most appropriate plan on a case-by-case basis".