People: Xceeda Group; The City of Birmingham Symphony Orchestra; Redrow Midlands
Leadership and sales consultancy Xceeda Group has strengthened its board with the appointment of Åsa Walker as full board director and equity share holder.
The business, based in Solihull, works with companies and individuals to maximise success and realise potential through learning development and coaching.
Managing director Petra Gale said: "This appointment represents a significant step forward as part of our longer term plans for the business. Åsa is an experienced board director, with substantial commercial expertise and leadership skills. She has a passion for people development and has proven a great asset for our Learning & Development consultancy during our first year of collaboration.
"Åsa is also very well-connected within the business community, which we see as a clear benefit with regards to our ambitions for the continued growth of Xceeda Group."
Walker said: "I am delighted to have been invited to join the Xceeda Board. Over the last nine years Petra and the team have built a highly successful consultancy with an enviable reputation, working with an impressive range of global brands. It's a privilege to work with organisations of such stature and it's proven both inspiring and rewarding to redeploy my corporate experience within the Learning & Development field.
"The last few years have brought completely new challenges to leaders, managers and sales executives everywhere and at Xceeda we are proud to help equip organisations and individuals to continue thriving in the post-pandemic world."
Xceeda Group has clients including HSBC, Etisalat, Astra Zeneca, BAE Systems, BMW, Cognizant, AXA, Boots, Centrick and Virgin Trains.
:::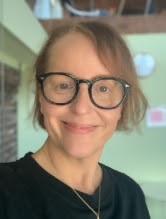 The City of Birmingham Symphony Orchestra (CBSO) has announced Emma Stenning as its new chief executive.
Taking the helm of one of the world's most respected orchestras, she brings a wealth of experience in leading cultural organisations.
Stenning joins the CBSO from her most recent role in the arts as executive director of Soulpepper Theatre in Toronto, the renowned Canadian company.
Her previous roles include chief executive of Bristol Old Vic, where she produced the Bristol Proms, and executive director of Battersea Arts Centre, which was then home of BAC Opera.
She was also head of theatre at Arts Council England and cultural programme advisor at the London Organising Committee for the Olympic Games.
Stenning said: "I owe my love of classical music to the musicians, artists and educators who brought the repertoire to me in new and accessible ways, and held my hand as I discovered each piece for the first time. Those magical experiences left me with the abiding passion that I might work to help others on the same life-enriching journey of musical discovery. What better place to do that, than in Birmingham.
"I have been entirely captivated by the CBSO's exquisite artistry, pioneering spirit and sense of adventure. The company's mission that 'every life be enriched by music' echoes my own, and is evident in all it does, held tightly by players and staff alike. I am thrilled to lead us onwards, ever thankful for Stephen Maddock's remarkable tenure, and looking forward to developing my own collaboration with Kazuki Yamada and the creative leadership that will come to define the future of this extraordinary orchestra."
Stenning will be relocating to the Birmingham area and will join the CBSO on April 3.
She succeeds Stephen Maddock, who leaves the orchestra after nearly 24 years to take up the role of principal at the Royal Birmingham Conservatoire.
:::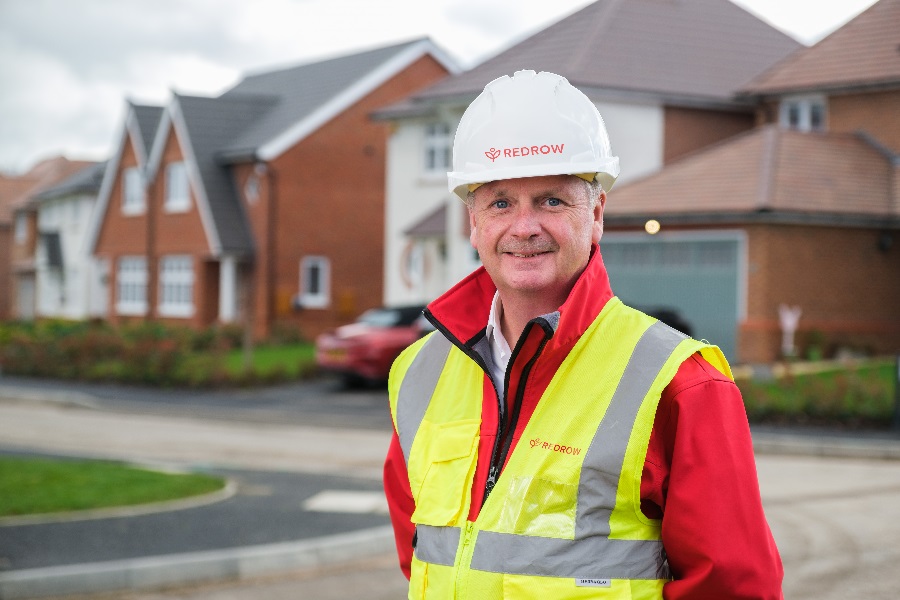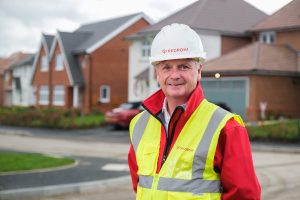 A Midlands housebuilder has made a senior appointment.
Redrow Midlands, based in Tamworth has appointed Paul Shaw as regional director, bringing over 30 years of industry experience to the role.
His new role will see him take responsibility for coordinating divisional directors and heads of departments.
He said: "I worked with the Midlands team for five years before moving to Redrow South Midlands, so I'm really looking forward to working with some familiar faces again, as well as meeting new members of the team and seeing how the division has changed over the last few years.
"I'm excited to be continuing my career at Redrow – I'm incredibly proud of the homes we build and the care and quality which goes into each one. A huge reason I was attracted to working in the property industry in the first place was the diversity of building different properties for a wide range of people."
Shaw joined Redrow Midlands in 2011 as commercial manager, and transferred to the South Midlands division as commercial director in 2016. He was responsible for the quantity surveying and buying teams, overseeing and supporting with integral stages of the building process.