People: Browne Jacobson; Harris Lamb; KWB

Law firm Browne Jacobson has grown its banking offering in the West Midlands with the appointments of associate Tyler Isaac and solicitor apprentice Hollie Ingram into its Birmingham office.
Both appointments will support the wider growth ambitions of the firm's established Banking & Finance practice which sits under Browne Jacobson's Financial Services & Insurance sector and cuts across Birmingham, Manchester and Nottingham.
Partner Emma Hinton, who is joint head of the firm's national banking practice as well as head of the Birmingham banking team, said: "Over the last 12 months, we have seen the market go through some real peaks and troughs, but it has been very encouraging to see positive signs that the economy is stabilising, and the deal market is really picking up. As a result, our team have a very healthy number of deals in the pipeline, so I am pleased to welcome Tyler and Hollie into our growing Birmingham practice who will support on the successful delivery of these key transactions to our diverse banking & finance client base.
"Although both are still in the early years of their legal careers, they have already had almost five years' worth of exposure to a wide range of Browne Jacobson matters that cut across various areas across the public and private sector, and they have spades of the commercial expertise that we are known for. They are also both very ambitious and committed to making a positive difference through their work, adopting the O Shaped qualities and mindset when it comes to their work and our clients."
:::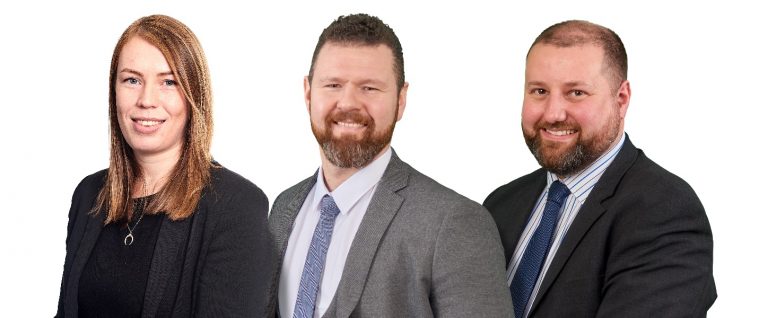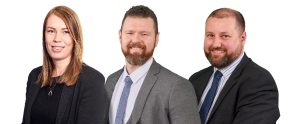 Harris Lamb has announced three key promotions.
Gareth Booker, of the business' Building Consultancy department, has been made a director, Rob Pinks of the Rating team is now an associate, and Carolyn Quinn, of Harris Lamb's Lease Advisory team, has been promoted to senior surveyor.
Patrick Downes , director, said: "As with the majority of industries, the past three years have presented the property sector with one challenge after another,  and no sooner had things begun to return to an even keel following the pandemic, we were presented with economic uncertainty and an escalating energy crisis, both of which have had an impact on clients across the board," said Patrick.
"We have a strong history of bringing on staff and working with them to further their careers, and we have been impressed with how our team as a whole have adapted to these challenges, and proud of the way they've supported clients throughout. However, the efforts of Gareth, Rob and Carolyn have drawn much attention from clients, and we wanted to reward their diligence and dedication.
"Gareth has been with the business for 10 years this year, and has always demonstrated huge pride and attention to detail in the building projects in his charge. His task has not been made easier by the supply and demand challenges faced within the construction industry at present, but he has done an outstanding job managing clients' expectations and ensuring instructions are completed on time and within budget, while remaining a mentor to his Building Consultancy colleagues.
"Rob joined Harris Lamb in 2016, and his commitment to the business in that time has been exemplary, providing first class business rates advice to clients, and later supporting them during the Covid pandemic as they sought mitigation and grant guidance for their properties during a period of ever-changing restrictions. With this year marking the first revaluation in seven years, Rob has worked tirelessly with clients to review their Rateable Values and guide them through the process.
"Carolyn joined us at the height of the pandemic in the summer of 2020 and immediately demonstrated great understanding of clients' concerns during a time of unprecedented uncertainty. With unpredictable retail and office markets and a thriving industrial and warehouse sector, Carolyn has worked hard to provide up-to-date and strong professional advice on Lease Advisory matters in a fast-changing economy and market.
"All three team members are highly valued by their colleagues, and we are delighted to acknowledge their dedication to their roles and to reward the commitment they have demonstrated during their time with the business."
:::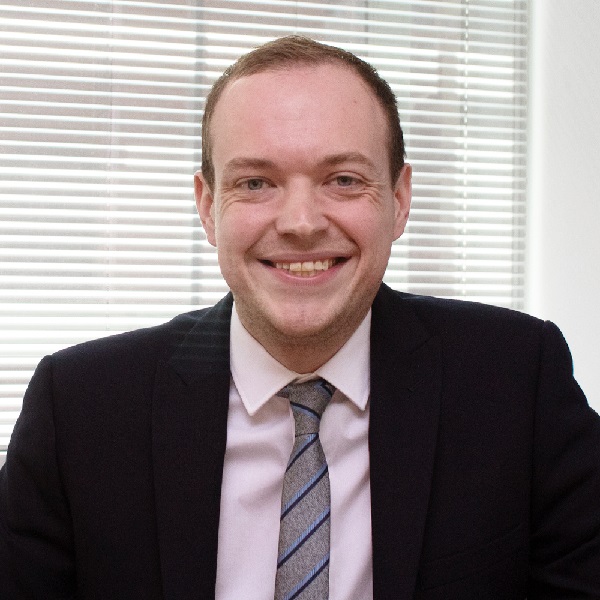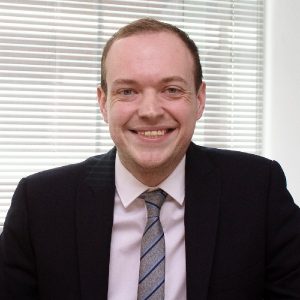 Birmingham-based property consultancy KWB has welcomed a new head of client accounting.
David Sanders has joined from BNP Paribas Real Estate where he worked his way up from an assistant accountant to client accountant for a portfolio of property clients.
He has extensive experience in accounts payable, reporting and data services within property, and is accustomed to working with high volume portfolios.
In this new role, he is responsible for the accounts of KWB's residential and commercial landlord clients across the Midlands. This includes collecting rents, managing building running costs and supplier charges and regular reporting.
Sanders said: "KWB is recognised as the leading Midlands' property consultancy with unbeaten knowledge of the local market and it's a real pleasure to join the team.
"I'll be using my skills and experience to further enhance our service and grow our customer base."
Jonathan Tedstone, group financial director at KWB, added: "David is experienced, committed and a real team player. His easy-going nature makes him a perfect fit for our team and his ability to adapt in our fast-paced business is an additional asset."
KWB's accountancy team also recently welcomed Jacob Davies as an accounts assistant, to provide support on all areas of property accounts.