Regulator finds serious social housing problems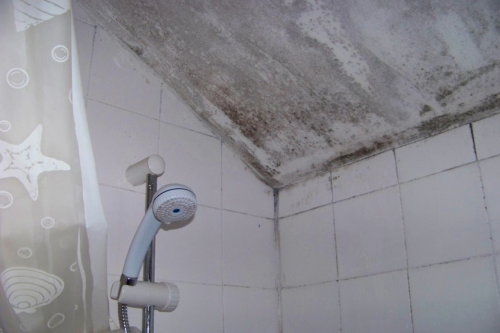 Birmingham City Council has come under fire from Michael Gove and the Regulator of Social Housing after an investigation found that 23,000 social homes do not meet the 'Decent Homes Standard'.
New leader of the council Cllr John Cotton has called for an urgent meeting in a letter to Gove and says he is "fully aware of the gravity of the situation and am extremely sorry that the Council has failed to meet the standards our tenants expect and deserve".
Whilst Cllr Cotton acknowledges that the UK's housing model has broken, he's called for changes in the powers and funding for local authorities.
He said in response to the regulatory notice that, "the council is accelerating improvements in several areas and has developed a robust action plan to monitor and tract improvements".
The regulator found a range of serious health and safety issues across thousands of homes, including;
17,000 overdue asbestos surveys
15,500 late electrical safety inspections
More than 1,000 fire risk assessments that were overdue, mainly for low-rise housing blocks
It was previously reported that the council did not understand or value tenants' needs, but now the regulator has found that there are significant failures in the way the council handles its tenants' complaints, with more than 1,000 overdue responses.
These failures mean that thousands of council tenants were at potential risk of serious harm.
The regulator says it expects the council to take urgent action to address these failings and return to compliance with its standards.
Michael Gove said on Twitter: "@BhamCityCouncil has inexcusably let down its tenants – its failures have left thousands in homes that are unacceptable.
"I am seeing an urgent meeting to demand improvement for tenants. As with other poor quality housing providers, I will not hesitate to take action as required."
Kate Dodsworth, Director of Consumer Regulation at RSH, said: "Birmingham City Council has failed thousands of tenants and it needs to act now to put things right. It is unacceptable that so many of its tenants are living in non-decent homes, and that thousands of health and safety surveys haven't been completed.
"The council also needs to improve the way it handles its tenants' complaints. We will continue to monitor the council's progress while it fixes the problems we found through our investigation."
In January, £14.9m was awarded to the West Midlands Combined Authority (WMCA) to improve some of the region's "most dilapidated and unhealthy social housing".
The news followed Gove demanding answers and action from Birmingham City Council, Orbit Housing and Lambeth Council in December. He said that, "each of these landlords have failed their tenants, letting people suffer in disgraceful conditions while refusing to listen to complaints or treat them with respect".