Melrose co-founders to stand down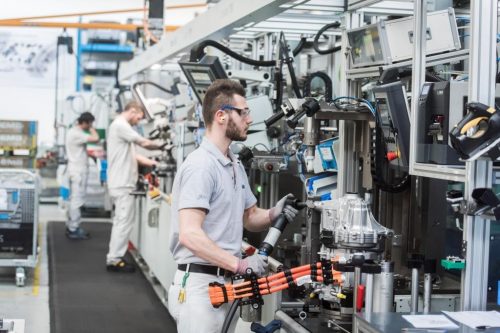 Two of the co-founders of industrial group Melrose are to stand down after 20 years of running one of the UK's most successful and somewhat-controversial manufacturers.
Executive vice-chairman Chris Miller and chief executive Simon Peckham, as well as finance director Geoffrey Martin, will step down next March.
The group is best known for its hostile takeover and subsequent restructuring of GKN and for the high salaries of its leadership team. Peckham earned £31m in 2014 and £43m in 2017 as a result of highly-lucrative bonus schemes.
Melrose, which is in the FTSE 100 with a market value of £6.9bn, recently changed its "buy, improve and sell" model and to instead focus on being a "a long-term aerospace group with exceptional organic growth prospects".
It follows the completion in April of the demerger of the GKN Automotive, GKN Powder Metallurgy and GKN Hydrogen businesses into Dowlais Group – which as a standalone business has a market value of £1.6bn.
Melrose has today said that "in line with this new strategic direction" the three directors would not stand for re-election at the AGM in six months' time.
Chief operating officer Peter Dilnot will become chief executive and GKN Aerospace's CFO Matthew Gregory will step up to finance director.
Peckham said: "Chris, Geoff and I are pleased to hand over to Peter and Matthew to continue the great performance achieved by Aerospace, and to guide this handover during the coming months and into 2024.
"Melrose shareholders own a truly special business, with rapidly increasing profits, exceptionally strong long-term cash flows and a disciplined shareholder focused approach to capital."
Melrose has also revealed its first-half performance has been ahead of expectations. Revenue in its aerospace business grew 19% to £1.6bn and adjusted operating profit more than doubled to £175m.
Peckham added: "We are delighted with these results and the outlook for Melrose. Whilst there is still work to do, the business is very capable of producing over £1 billion of EBITDA and providing excellent returns for shareholders."