Green light for theme park resort set to create 250 jobs
A Gulliver's family theme park resort has been given the official green light by the council, with plans to open in 2020.
Rotherham Council agreed to the major development on the 250-acre former Pithouse West colliery in Rother Valley after provisionally agreeing to the plans.
The planning board voted unanimously for the plans, which would create 255 jobs, to go ahead.
Construction costs are estimated to be £37m, and will include a climbing centre as well as rides and attractions for children aged two to 13, 'glamping' facilities, woodland lodges and the Lilliput Castle Hotel.
In addition, nature trails, walks, outdoor gyms and woodland runs at Gulliver's Valley will be available to be used by the local community as well as visitors to the theme park.
It will be company's fourth UK project, along with parks in Warrington, Matlock Bath and Milton Keynes.
Managing director Julie Dalton said: "After a good two years of hard work, it's absolutely wonderful to know that our vision for Gulliver's fourth UK theme park is going to become a reality. We're all absolutely delighted.
"Throughout the planning process, I and my senior staff have taken part in several consultation events around the local area, giving local residents the chance to comment on our plans. We worked closely with Rotherham Council and Highways England to ensure our planning application did not negatively impact on local access routes and amended plans to reduce the visual impact of our larger attractions. It's incredibly satisfying that local councillors voted unanimously in favour of our proposals. This is an exciting time in Gulliver's history."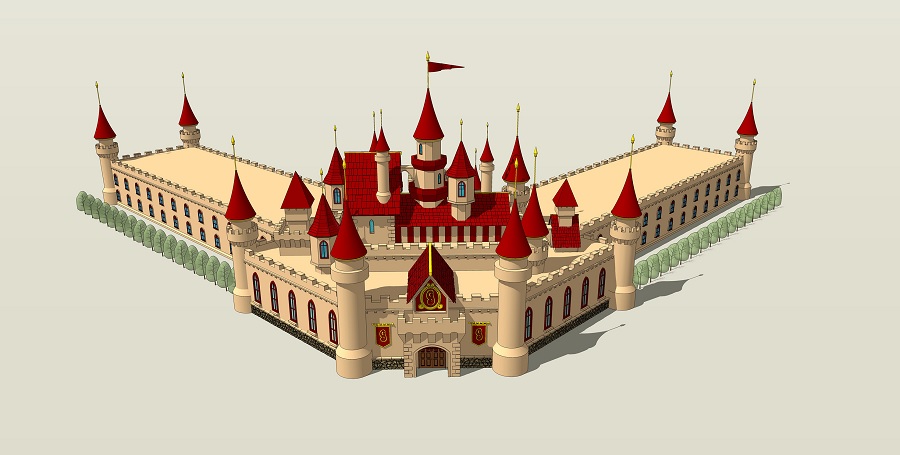 Rotherham Council's Cabinet Member for Jobs and the Local Economy Cllr Denise Lelliott said: "This decision is the culmination of more than two years-worth of planning by Gulliver's, including the Council agreeing to sell the land for the development to Gulliver's in 2015.
"We now look forward to seeing Gulliver's plans being brought to fruition. As well as being a fantastic facility for local families, the Valley Resort will result in a massive boost to the area and our local economy. It will bring in visitors, provide jobs for local people, and complement the existing activities at nearby Rother Valley Country Park.
"This is a family-run business with a proven track record for building and operating family entertainment developments and we are very proud and excited that Gulliver's has chosen the borough in which to develop their resort."
Julie Dalton added: "Our Gulliver's Valley development will give the area a huge economic boost as we look to use a local supply chain and bring tourism pounds into the local economy. Add to that the number of local jobs it will create – up to 255 full time equivalent posts – and it will be a real positive for the Rother Valley community."
Now that planning permission has been given, work will commence on the Pithouse West site.