Weed control company on track for European growth with £2m investment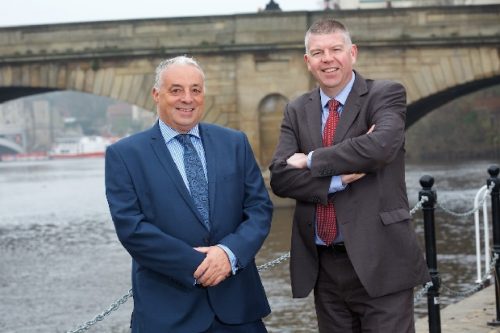 A company which specialises in weed control on railway networks is planning a £2m investment to grow its operation in Europe.
Weedfree On Track, based in Huddersfield, provides weed control and de-vegetation services to European state railways. The company operates its own advanced weed control train which uses environmentally efficient technology to spray the railway tracks.
The company has commissioned the development of a second train to support its operations in Europe and Scandinavia, which include long-term contracts in Belgium, Denmark, Sweden and Norway. It also aims to secure contracts in other European countries as well as moving into the North American market.
Weedfree On Track employs five staff and is led by CEO Neil Bangham.
To secure the purchase of the new train, Enterprise Ventures SME Loans provided a £300,000 debt funding package while Finance Yorkshire invested £200,000 from its Business Loans fund.
Alex McWhirter, chief executive of Finance Yorkshire, said: "Weedfree On Track has successfully demonstrated the value of its weed control technology to the rail sector. We are pleased to support the business in its growth ambitions across Europe and into North America."
The investment was made from Finance Yorkshire's Extension Fund which is backed by the Leeds City Region and Sheffield City Region Local Enterprise Partnerships.
Ian Atkinson, investment manager with Enterprise Ventures, part of Mercia Technologies, said: "Weeds left untreated can create a fire and safety hazard, damage buildings and plant, obscure sight lines and create security problems at site boundaries. Weedfree on Track can resolve the problem by clearing sites swiftly and safely and its increasing overseas client base is recognition of its expertise. This funding will help the company to flourish and grow in Europe and beyond."