157-cover restaurant launches with £1.2m investment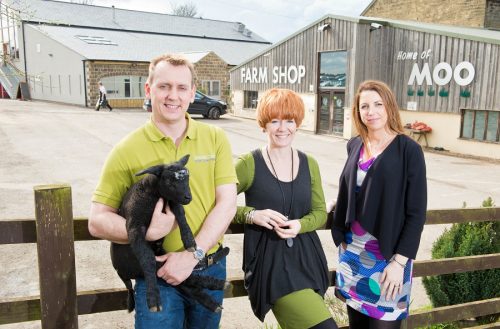 A Pontefract farm shop has launched its own restaurant after securing £1.2m in funding.
Farmer Copley's has launched Beast, a 157-cover restaurant, and Moo cafe at its site i
It said that it was on track to increase revenue by 43% this year to £3m as a result.
Farmer Copley's secured the funding from the Royal Bank of Scotland, to launch the restaurant and cafe. Work started on site in December 2015 to convert a barn outbuilding.
The opening of the venue has created 20 new jobs, growing staff numbers to 65 people.
Farmer Copley's is a 60-acre working farm producing lamb, beef, pumpkins, strawberries, asparagus, rhubarb, raspberries, blackberries, eggs and liquorice.
Heather Copley, owner of Farmer Copley's said: "We are thrilled with the new venue and its popularity is proving that this was a great step for us to take. Moo is very busy every day and Beast is also proving popular, fully booked every Saturday evening and most Friday's too already.
"By moving the café to its own premises we have also been able to expand the farm shop and create a dedicated retail space that is more relaxed and much better laid out. This has also proved to be a great step as we have seen sales increase in this area of the business too. Overall, revenues generated by the café, restaurant and farm shop have steadily increased – up £10k a week currently on this time last year as a result of the project.
"We have received excellent support from Royal Bank of Scotland throughout this project and it has been great to work alongside Lindsay and the team. We are looking forward to continuing our relationship with the bank in the future."
Lindsay Crooks, senior relationship manager at Royal Bank of Scotland said: "The new venue is fantastic and is already proving to be a successful addition to Farmer Copley's. I am pleased that we have been able to support the project and look forward to continuing to support Rob and Heather as the business continues to develop and expand."