Leeds solicitor's 'robot lawyer' invention aims to revolutionise legal services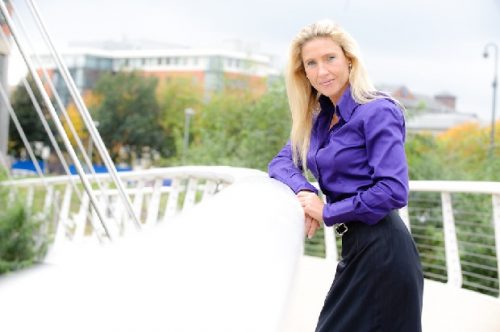 A Yorkshire lawyer has created a free artificial intelligence legal tool which promises to revolutionise the way that entrepreneurs, businesses and students access legal services.
Chrissie Lightfoot, who studied at Leeds Becket University and a Masters degree in Law at Sheffield Law School,  has launched LISA, the world's first impartial robot lawyer which allows users to create legally binding Non-Disclosure Agreements (NDAs) in less than seven minutes at no cost.
By asking questions about the users' needs, LISA, which stands for Legal Intelligence Support Assistant, drafts the document while helping them understand the legal and commercial principles on which it is based.
This means that individuals and businesses are able to use LISA to protect themselves without any prior legal knowledge. LISA is also the first law robot to provide unbiased and objective assistance to both parties, allowing users to avoid having to engage traditional 'human' lawyers.
LISA is already being used by individuals and businesses, ranging from students and educational establishments through to incubators, accelerators, academies, SMEs / SMBs, business associations, professional services firms and blue-chip organisations.
In the near future Robot Lawyer LISA plans to expand the range of legal services available to students, businesses and consumers.
Lightfoot, CEO of Robot Lawyer LISA, who trained as a corporate solicitor at Lee & Priestley in Leeds, now merged with Lupton Fawcett, said: "Our goal is to make every day basic legal services accessible and affordable to the masses of students, consumers and business people who are unhappy with, or overly reliant on, human lawyers and law firms. Many human lawyers are adversarial by nature, even when dealing with non-contentious matters. LISA's aim is to negate the double time and double costs involved in relation to this human lawyer behaviour by being completely impartial when assisting the parties on each side."
"We know that in the UK, 54% of all small businesses and 33% of consumers muddle through unrepresented when they should really be seeking legal help. In the USA and Canada the situation is even worse, with 80% and 90% of businesspeople respectively 'making do' without the help of a human lawyer. LISA is designed to enable these people, who do not have the means to protect themselves, to do just that."
Until now the only alternative for students and entrepreneurs who couldn't afford a human lawyer were template 'unilateral' NDAs taken from the internet, which do not offer adequate protection and/or guidance. As a result many people in the business world may have been discussing trade secrets without the backing of a legally sound document.
Adam Duthie, solicitor and co-founder of Robot Lawyer LISA, said: "There are a range of reasons why people may not want to use a human lawyer, whether that's cost, time, convenience or finding the prospect of visiting one intimidating."
"LISA overcomes all of these issues. She's free, fast, available 24/7 on any device and requires no legal knowledge or training by the user to produce a binding document that protects businesses and entrepreneurs. This is a service that will support students and businesses to grow and eventually aid the creation of jobs and wealth."