Retail's ability to regenerate across the region
Retail continues to play its part in regeneration projects across Yorkshire as vibrant new districts and quarters come off the drawing board.
Sitting between Sheffield and Rotherham, Waverley is a £50m retail, leisure and office scheme that got the go-ahead
from planners last October.
Creating 700 jobs it is a central part in the on-going regeneration of the 740-acre Waverley site, close to Junction 33 of the M1.
The £162m second phase of Thorpe Park, on the eastern outskirts of Leeds, will deliver a 300,000 sq ft shopping and leisure park alongside the grade A offices, extensive parkland and sporting facilities.
It is set to open later this year and big retail names including Boots, M&S and Next are moving in. There are also plans for a new railway station to serve this emerging district.
Simon Marshall, joint chief executive of Scarborough International Properties, which is developing phase two at
Thorpe Park in partnership with Legal &General Capital, said: "We are creating a new city district, a place with its own ID."
He added: "It is going to be amazing and is a really great example of the impact that that retail and leisure offerings can have. It's changing what people think of when it comes to 'out of town.'"
Marshall says that a strong retail offering helps attract businesses to the area and helps them when it comes to recruitment and retention.
Meanwhile, Next has been confirmed as the first retail tenant to sign up to The Glass Works, the £130m retail and leisure development which will change Barnsley town centre.
The Glass Works development scheme is being funded by Barnsley Council and construction is well underway on the first phase of the scheme, which includes the new state-of-the-art library and a contemporary renovation of the Metropolitan Centre and the town's markets.
The second stage of the development, which will include 26 new retail units and seven restaurants, will begin in the autumn. This work will also see the delivery of the scheme's two key leisure anchors, Cineworld and Superbowl UK. The significant regeneration of the town centre's public realm, all part of the scheme, will cost over £8m.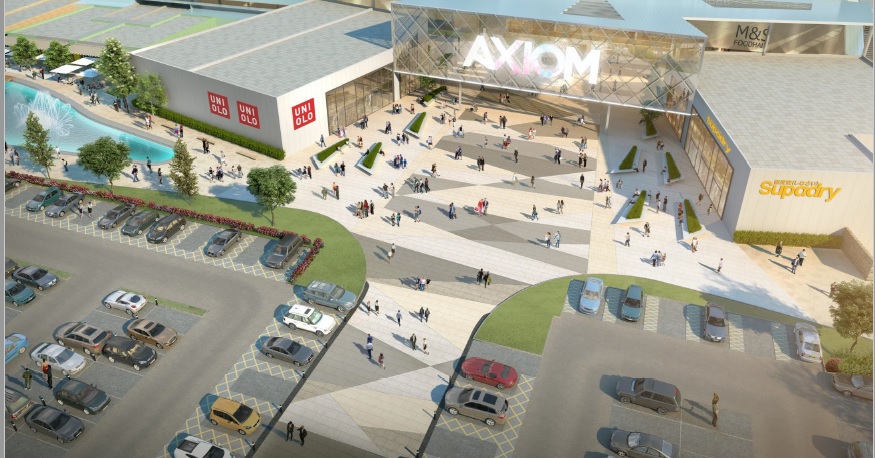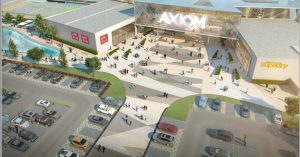 Plans to build a 106-acre 'next generation' retail and leisure destination with more than 75 retail, restaurant and leisure units, along with a 10,000 capacity Community Stadium, have moved forward.
The proposed development of Axiom, which will also be home to Castleford Tigers RLFC, is on land adjacent to the J32 shopping centre and Xscape off the M62. The development, which had previously been known as the Five Towns development, is expected to cost £135m and was given planning permission in September 2015.
Now Marks & Spencer, Primark, Next and Boots have signed leases for flagship regional stores at the development.
Matthew Lewis, Leeds-based head of retail at law firm Squire Patton Boggs, agrees that retail has its part to play in delivering developments that create thousands of jobs, including those in the supply chain serving the new shopping destinations.
He also believes that there are changes afoot in some town and city centres.
"Primary locations will continue to do well as long as they continue to give a good experience.
"But there are real difficulties in secondary and tertiary locations. There is a question mark over whether these locations will continue to be retail locations in the future, whether they will service local requirements.
"Then there is the question of the high street – do we need a high street or do we need to make it into something else – other amenities, green space or housing?
"The traditional high street may no longer be what's needed. Local authorities may grab the bull by the horns and say how do these areas reinvent themselves?"
Sue Richardson, KPMG North head of retail based in Leeds, said: "There is still competition for really prime sites; however, that competition is not necessarily from retailers it is from different types of business.
"We are seeing other types of leisure offering coming into some prime sites where rentals are quite high. There is competition from restaurants and bars, coffee shops and other leisure type activities."