Views from the shop floor
We asked a number of senior figures in the retail world across the north to give us their take on the challenges and opportunities facing the sector in the region – and how they are going about meeting them.
David Potts, chief executive of Morrisons 
During the year we made further progress on our now concurrent fix, rebuild and grow turnaround.
We're becoming more competitive by saving customers every penny we can, getting to the sharpest prices for 'wonky' and 'savers' ranges with plenty of special offers across the store.
Customer satisfaction in Morrisons is showing real improvement too; up another 7% year on year and up 12% since our journey started.
Automated ordering and other productivity initiatives are freeing up more time for front-line staff to serve customers better.
As a British retailer with a British supply chain, we've taken the opportunity to become more competitive for customers. Customers are strongly associating Morrisons with being British, and being committed to buying British. During the year over 200 of the nation's local growers, farmers, and fishermen began supplying Morrisons with local products, such as Lottie Shaw's Yorkshire Parkin biscuits.
Our supermarkets are getting stronger and we refitted another 80 stores during the year, meaning we've now given half the estate a 'Fresh Look' achieving a better shopping environment for those customers.
We continue to hold our own in our core supermarkets with nine quarters of like-for-like growth on the bounce.
It was also an important year for wholesale. Our new and organic wholesale business is attracting new retail customers, and is open for business. With McColl's, Rontec and recently Sandpiper, we'll be supplying well over 1,700 convenience stores across Britain and the Channel Islands. A rolling programme to supply all McColl's stores started in January, adding around 25 stores a week. Our new Safeway range, so far of around 400 items, is proving popular with McColl's customers.
We're building a broader, stronger business by operating in a much bigger market, helping us do more, for many more customers.
Richard Walker, managing director of The Food Warehouse by Iceland Foods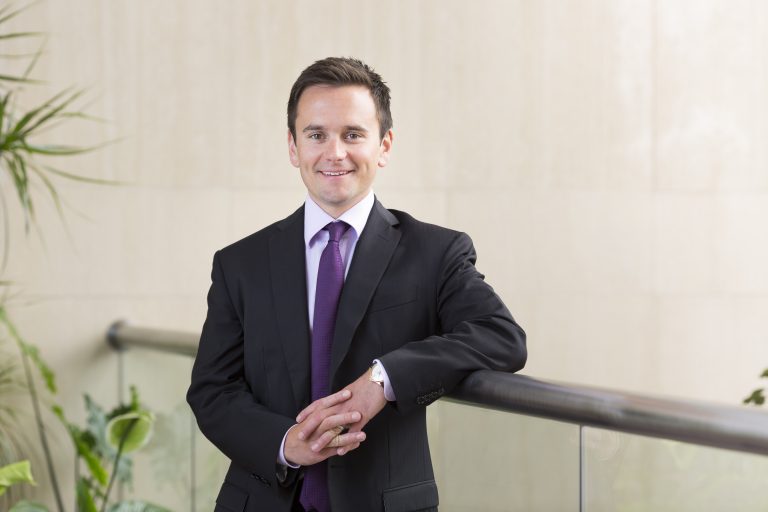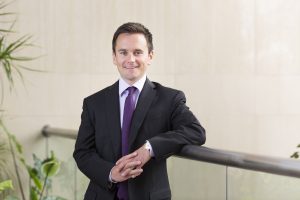 The major challenges are the same as they have always been since the business was founded in 1970: intense competition and escalating costs, now with the added uncertainty of Brexit.
Our response is a strategy of differentiation. We know that we can't be the cheapest on everything all the time, but we can offer outstanding value and another compelling reason for customers to come to our stores: it allows them to buy innovative and exciting food that they simply won't find anywhere else.
That's why we attach so much importance to innovation under our own brand, and why we have invested more than £2m to create the best retail development kitchen in Europe. It is also why we continue to invest heavily in our stores.
We are also broadening our appeal by continuing to do the right thing for people and the environment, notably through our unique pledge aiming to remove plastic packaging from our own label range by 2023.
In February we launched the first of our new meal ranges in paper-based trays rather than the ubiquitous black plastic ones.
By the end of the year we will have ended production in black plastic meal trays altogether, taking 100 million of these non-recyclable items out of circulation.
There are massive opportunities for growth and development through innovation – and by doing the right thing for people and the environment.
Abby Talbot, head of Booths Brand. The independent family-owned grocer has outlets and suppliers across Yorkshire
Local brands are vitally important to retailers like Booths, but just because something is local don't mean we'll stock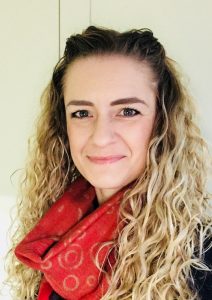 it. It has to be a great product and great value.
Localness isn't a criteria in itself, the product needs to be great. But we do look to support and stock great products from the regions we trade in, including Yorkshire.
Customers value independent retailers and their hearts are naturally disposed to shopping at independents, but they get tempted by choice and price.
Independent retailers need to work hard to keep their range and shopping experience unique and tempting.
Finding new ways to impress customers and interrupting their normal shopping habits by offering something better, new or unique is key.
It fair to say that Booths is operating in one of the most challenging retail markets the industry has seen. But with challenge comes opportunity, change and new markets.
The whole landscape in how we shop is changing radically; the concept of a weekly shop is swiftly disappearing. Four in 10 adults have no idea by 4pm what they are going to eat that night.  This presents a real opportunity for an independent retailer to fill the gap with something exciting, different and delicious.
Clearly in this fragmented retail economy you need a number of routes to market and Booths is becoming a multi-channel retailer in a number of ways. Our alliance with Amazon Fresh sees hundreds of Booths brand products delivered every day to 302 postcodes across London, Surrey, Hampshire, Bedfordshire and Hertfordshire.
Mark Adlestone, chairman of jewellery group Beaverbrooks, which has 71 stores and employs 950 staff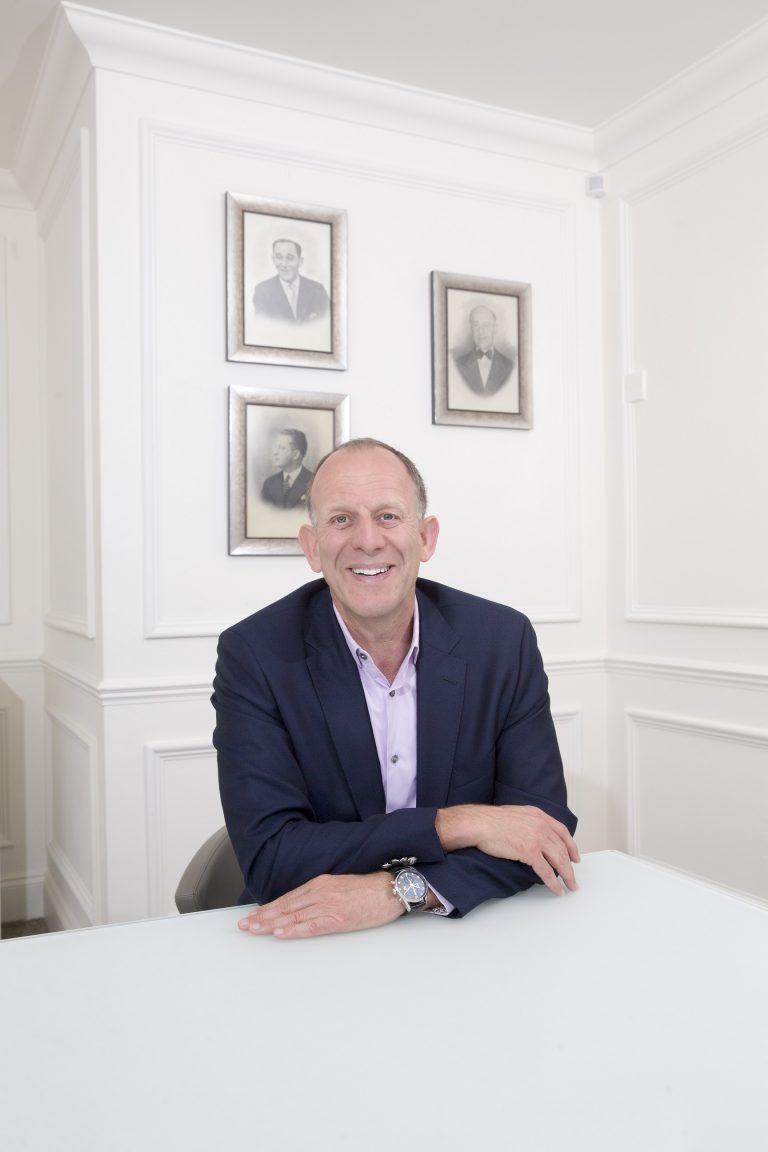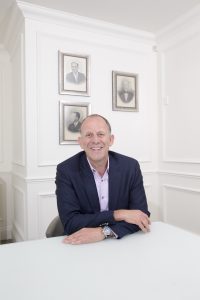 We are doing very well at the moment. The year end is going to be up in terms of turnover and profits, which I'm delighted about.
E-commerce represents 16 per cent of our business and it is definitely growing. However the competition is growing as well and it is a crowded marketplace.
I do believe in the future role that bricks and mortar will continue to have over the next 10-20 years.
Being in prime positions helps us. I think the stronger shopping centres will continue to be strong.
However, it will become harder for secondary and tertiary locations and that is something that we are already seeing.
We are an affordable luxury, not an essential, people don't need to buy from Beaverbrooks and we recognise that.
Investment is the key to longevity – it is the centenary of company next year and it has always been in the same family.
We also have tight and focused management team, which includes our recently promoted managing director Anna Blackburn. She joined the business as a graduate trainee in 1998.
Family businesses always look after the long-term interests of that business and the integrity of the brand. Looking short term is where businesses suffer.
Also, if you don't have the money to reinvest you are going to struggle. It is where a lot of retailers become unstuck.
Sara Prowse, chief executive Hotter Shoes, who also has River Island, Debenhams and Shop Direct on her CV
It is a difficult market at the moment and it is going to continue to be difficult. The consumer is moving more and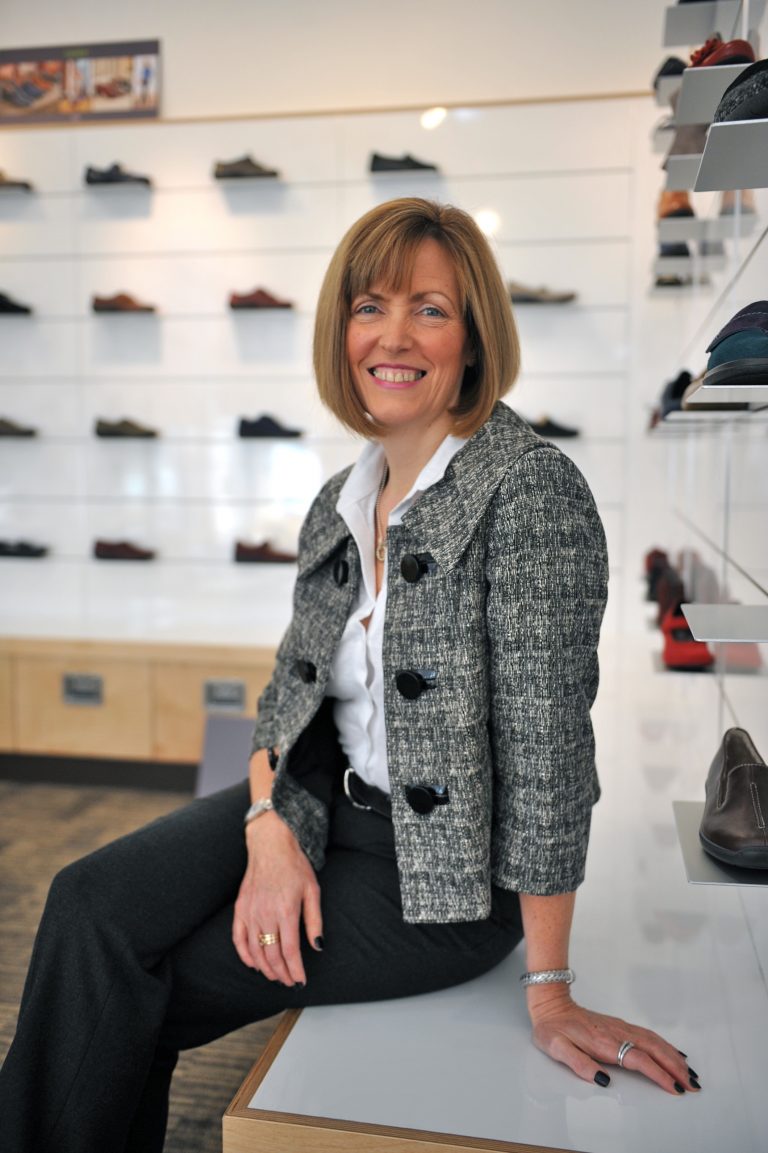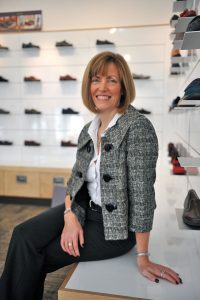 more from the traditional high street to online. Our growth is absolutely in our online space. That was very much part of our strategy.
We are also looking more and more internationally, it represents 16% of the total mix and we are looking to grow that. North America is the biggest opportunity and we already have a footprint in the USA.
The number of our physical outlets is now down from 109 to 82, some are our own stores and others are concessions.
Although it sounds like a dramatic reduction we are still looking at new stores. What we are doing doesn't precluded use from opening a new outlet if it is the right geography and format.
The right location is absolutely key. We are slightly different from mainstream brands because of our demographic. We target the 50 year-plus customer
The geography and footprints that really work for us are market towns, garden centres and retail parks. Basically city centres don't work for us. Retail parks are becoming attractive destinations in their own right.
We know what works for Hotter now. Having a physical presence is critical to DNA of brand, so our customers can actually try things on. The most important things for our customer are the product, the fit and the quality.
John McNeill, Manchester-headquartered Co-op divisional managing director for the North, which is undergoing a major expansion in Yorkshire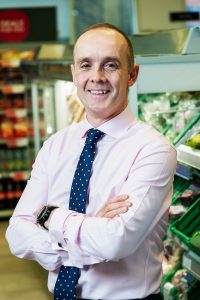 The way people do their grocery shopping is changing and the days of the big trolley shop at the supermarket superstore are very much in decline.
Our customers are living increasingly busy lives and want access to high quality fresh food and essentials on a much more frequent basis. For them, convenience is key and they shop "little and often" – food for now, food for later and top-up items.
When you understand this shift in shopping patterns, it's easy to understand why the convenience sector is the fasting growing in British retail today.
We don't try to be all things to all shoppers – our stores are focused on a particular mission dictated by location and size. It allows priority to be given to the right categories – fresh bakery, fresh produce, fruit and vegetables, meat, fish, prepared foods, compelling meal deals, hot and cold food on the go and healthy snacking.
In retail terms, times are still tough and there is an air of economic uncertainty for many. British high streets have really taken the brunt. So we have to make sure we have the right ranges in the right stores, to reflect the differing needs of the communities we are in.
We're currently trialling 'pay-in-aisle' technology in a store in Manchester which customers can download an app to their smartphone to scan and pay for products on the move.
It's a challenging market place and customers are more demanding than ever so we have to be agile and respond positively. We have a term at the Co-op called 'frictionless shopping' – it's all about making grocery shopping smooth and simple.
Read more in the State of the Region series.