Investment and funding access strong for tech firms

The appetite for investment in digital firms in the region was highlighted last month by the announcement that Leeds-based online NHS pharmacy Pharmacy2U had raised £40m from investors.
The financing is led by G Square, a London-based private equity firm with an investment strategy dedicated to healthcare in Europe. It has become the majority shareholder.
Pharmacy2U is an NHS-approved online only pharmacy. It is able to dispense about 700,000 prescription items a month and offers a home delivery repeat prescription service for NHS patients.
The £40m will allow Pharmacy2U to invest further in technology to ensure its infrastructure keeps pace with customer demand and continues to bring much needed innovation to healthcare.
It previously secured a £7m investment from BGF in May last year to accelerate its marketing strategy and drive long-term growth.
Mark Livingstone is chief executive of Pharmacy2U. He is former chief executive of LOVEFiLM, and founding investor in Graze.
Livingstone said: "Technology has transformed industries from retail and entertainment to travel and leisure and it is now making a significant and much needed mark on healthcare.
"We are on a mission to help improve patient outcome in partnership with the NHS by managing repeat prescriptions from request to delivery.
"The service relieves both the time and stress put on GPs, represents better value to the NHS and improves patients' medicine adherence."
He said of the latest round of financing: "It gives us a lot of money in the tank to continue to grow the business and is a massive vote of confidence."
The cash will also be used in recruiting more staff to add to the 250 people the business has in Leeds. It will also help with marketing and raising awareness of the service and what it can deliver.
Livingstone added: "We are the largest player in the market and we're recruiting 25,000-30,000 new patients a month, which gives us confidence that we have got the winning formula.
"We've got over 200,000 active customers but when you consider that in England alone repeat prescriptions are worth £8bn a year, that gives you some idea of the market, and it is only going to grow."
Synap
James Gupta, 26, co-founder of Leeds-based Synap, believes the city is the perfect location for growth – with good levels of support for start-ups to tap into.
The EdTech business has moved quickly from its start-up phase and in March secured a round of strategic investment from Yorkshire funding and investment group, Venturian.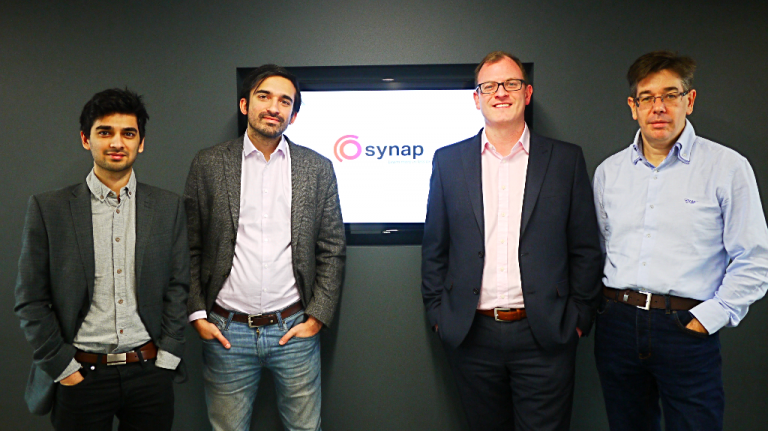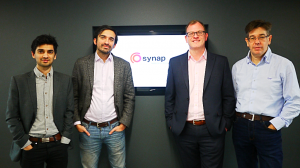 Venturian led the funding round, into Synap, which is an intelligent learning platform that uses neuroscience and research to help students and professionals learn more in less time.
Gupta helped develop it while he was a medical student in the city. An initial £200,000 investment helped to develop and grow the platform.
It is now being used by students, teachers, and professionals from around the world, studying subjects as diverse as medicine, engineering, languages, and philosophy.
In its latest project it is being used in Dublin to tackle a shortage of taxi drivers – helping candidates get through the city's equivalent of 'the knowledge' to secure their licences.
It's another potential area for growth for Gupta and the growing team based in the Platform in the heart of Leeds.
Platform's tech incubator has been designed to support start-up and growing businesses and it has become a popular location for digital and tech companies of all sizes.
Gupta said: "There's a growing tech community here and a real buzz about the place."
He added that there is access to finance for innovative start-ups in the tech sector in Yorkshire, stating:  "If you have an idea and want to get it off the ground you can do that for very little money and you can also find out really quickly if there is any interest in your idea."