People: Westfield Health appoints new CEO; Business tax director joins Garbutt + Elliott; Raft of hires at Synergy; and more

X

Register for free to receive latest news stories direct to your inbox
Register
Sheffield-headquartered provider of corporate health and wellbeing solutions, Westfield Health, has appointed a new chief executive.
David Capper assumes the permanent role (subject to regulatory approval) after a six-week period as interim CEO, following the retirement of Jill Davies in May 2018.
Capper, who re-joined Westfield Health in 2015 as commercial director, has been integral to driving the organisation's new brand proposition and strategy.
Since the acquisition of Working Health in December 2017, Westfield Health has undergone a period of transformative change, implementing its new broader proposition with a vision to helping people to improve their quality of life.
Capper was instrumental in securing a pioneering partnership with the Advanced Wellbeing Research Centre (AWRC), acknowledged as the most advanced wellbeing and physical activity research centre in the world, which has enabled the organisation to deliver unique, insight-led corporate health and wellbeing programmes for businesses.
Chairman of Westfield Health, Graham Moore, said: "David's appointment, is a huge vote of confidence by the Board in our strategy to become a go-to health and wellbeing provider of choice."
"In David we have a leader who is passionate about our vision and strategy, who understands the market we operate in and has a network of contacts, both nationally and internationally to continue our journey of becoming a world class health and wellbeing company".
Capper said: "I'm absolutely delighted to be appointed as CEO, it's an exceptionally exciting time, as we continue our journey to becoming a leading health and wellbeing organisation in the UK and beyond."
"It's an honour to be leading the business during this significant, landmark period in our 100 year history."
:::
Garbutt + Elliott have appointed a new business tax director to their team, further expanding their client services and bringing their tax team to 18.
Steve Holmes has 13 years' experience within the tax sector, and joins the firm having previously held senior tax management consulting roles, specialising in Research and Development (R&D) tax relief.
His experience helping clients with a range of tax saving ideas is an important addition to Garbutt + Elliott's Leeds office and sees the continued growth of the firm's tax service across Yorkshire.  Holmes also has extensive experience implementing various types of share schemes, to help clients incentivise, reward and retain their key employees.
Rob Durrant-Walker, head of business tax, said: "I have worked with Steve previously and am delighted that he has joined our tax team. He has great general tax knowledge with a sensible and commercial approach that our clients will appreciate. We already save our clients millions of pounds of tax each year through R&D and have a perfect R&D claims record with HMRC. The addition of Steve to our team will further enhance our existing R&D offering for innovative companies."
Garbutt + Elliott's managing partner, Russell Turner, added: "Steve has vast experience within the tax sector and is highly regarded for his specific areas of expertise. We are thrilled with his appointment, which highlights our ongoing commitment to offer business owners the best possible support across the board from the best possible people."
:::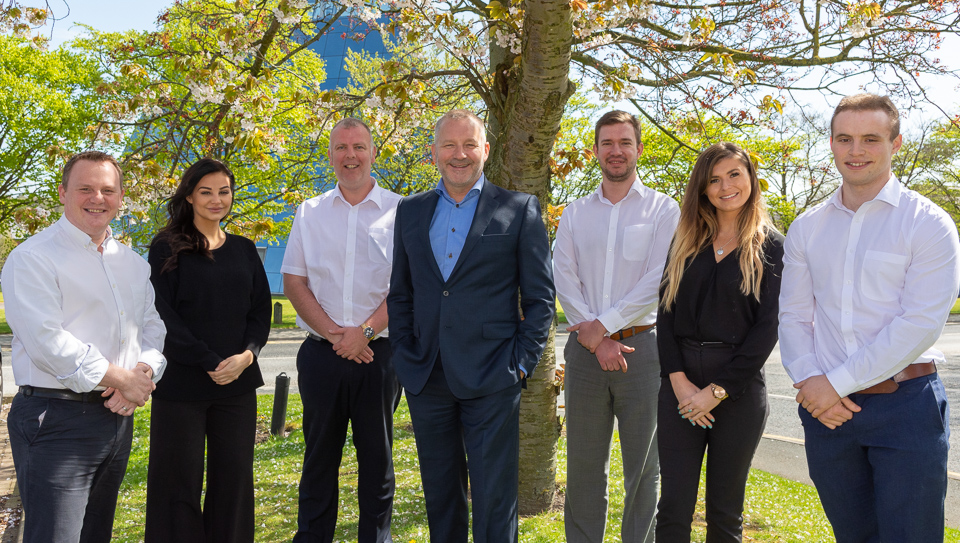 Synergy Automotive's latest wave of appointments brings the team to 40-strong – marking a 50% staff increase in 12 months.
Expansion and customer demand have sparked the new roles at the multi-award winning vehicle leasing provider which is doubling the size of its Harrogate headquarters to accommodate its growth strategy.
The new appointments include three Sales Account Managers, a Data Analyst and Digital Marketing Executive.
Further team developments include the recruitment of a full-time compliance officer; an appointment which is regarded exceptional in the automotive leasing sector and reinforces Synergy's commitment to performance management, staff training and continuous professional development.
The business plan will see further additional appointments in 2018, and Synergy's commitment to developing and retaining its top team is reflected by investment in over 200 hours of staff training annually.
Synergy MD, Paul Parkinson, said: "Our vision to deliver an excellent leasing experience to every client continues to power year-on-year growth, profitability and recognition – resulting in repeat business, recommendations and referrals. 2018 is proving to be our most successful year to date and investing in the best people to help drive our growth vision remains a top priority."
:::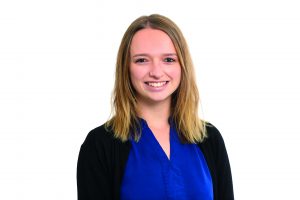 National property consultancy Carter Jonas has enhanced its Infrastructure & Energy team in Yorkshire with the appointment of Helen Melling as an energy specialist, working out of the firm's Leeds office, Nine Bond Court, in the centre of the city.
Melling started her career at Yorkshire Energy Partnership and most recently held the role of assistant team leader at the energy consultancy, Ameresco.
With more than five years' experience in the sector, she has managed the energy assets of both private and public sector clients including a portfolio of over 600 commercial sites located across the UK. Additionally, Melling has advised on a number of energy installation programmes working with schools, local authorities and businesses to implement comprehensive energy efficiency strategies across their sites.
Charles Hardcastle, head of energy & marine, Carter Jonas, said: "It is a pleasure to welcome Helen to the team, particularly at such an exciting time for the energy industry. Her introduction sparks the growth of our in-house brokerage service with a heavy focus on tendering power purchase agreements along with providing clients with a full energy management service. Helen is also working with I&C businesses to assess opportunities for renewable technologies, demand-side response and large scale battery storage which all tie in with preparations for the electric vehicle market.
"Helen's varied and extensive experience in helping clients explore opportunities in these areas further strengthens the team's capabilities as we continue to expand our reach across the country."
The team is involved with the progression of a number of infrastructure and energy projects across the country, working with clients including, Network Rail, HS2, National Grid, Drax Power, Keyland Developments, and Severn Trent Water.