Providing a ladder of opportunity for people at all levels of a business

Degree apprenticeship programmes are revolutionising higher-level work-based training. And they are also providing a ladder of opportunity for professionals at all levels to benefit from the skills and knowledge developed through a university education.
They are just one way that universities and businesses across Yorkshire are coming together to address the skills challenges of the region and their impact on productivity and the wider economy.
Degree apprenticeships are a structured programme of work-based learning that incorporate studying for a fully accredited university degree or master's degree, along with support to embed learning in the workplace.
Sheffield Hallam University's commitment to degree apprenticeships was cemented by the opening of its new National Centre of Excellence for Degree Apprenticeships (NCEDA).
It is a pioneering hub for the innovation, design and delivery of degree apprenticeships. Its director Conor Moss said
the aim is to improve productivity, narrow skills gaps and support business through innovation and enterprise.
He added: "The UK, and specifically the North, is facing skills shortages in a range of sectors.
"At Sheffield Hallam we have set ourselves bold ambitions specifically around high-level skills and how we help to bridge the gap between providing graduates who are highly employable and impactful from day one and working hand in glove with businesses to develop their own staff."
Moss said its degree apprenticeship programmes are co-designed with employers, providing apprentices with the latest industry skills and knowledge.
Alison Hedley is employer and placement services manager at Bradford University. She says the university is working hard to bring businesses into the curriculum to make sure programmes are "delivering the skills employers need."
Bradford has worked with supermarket group Morrisons to deliver a chartered manager degree.
An outside broadcasting apprenticeship has been developed in partnership with leading broadcasters including the BBC, ITV and Sky.
Hedley added that the university's strategy is also to ensure that its students have the opportunity to engage in workplace learning. The aim is to create "work ready" people.
She said: "That is why our mission is to make sure every student is taking advantage of work-based learning opportunities to develop their employability skills.
"It is about developing the skills they need to become an effective employee. Work-based learning means you are much more employable, much more likely to get a job quickly and be able to perform at interview.
"You are likely to get a better job with a better salary. Getting that message across to students is half the battle."
The University of Leeds has partnered with the Institute of Coding (IoC) and digital education platform FutureLearn to create new online courses to support the next generation of digital talent.
As part of the government's efforts to drive digital skills through its Industrial Strategy, the Institute of Coding (IoC) has announced an extra £4.8m to help tackle the UK's digital skills gap. A consortium led by the university has secured £500,000 to launch the new programme.
The online courses are designed to focus on digital employability skills for people in the 18-25 age group and will be available later this year.
Carol Elston, Head of Leeds' Digital Education Service, said: "We know recruiters have identified certain gaps in digital skills, so we're designing these short online courses to meet the needs of employers.
"This investment will support a more diverse workforce and means learners from different backgrounds, particularly groups who are under-represented or disadvantaged, will all have the chance to improve knowledge of digital technologies and skills."
Professor Neil Morris, dean of digital education at Leeds, added: "These courses provide a flexible way of learning new digital skills, drawing on the expertise of the university. It is this flexibility that sits at the heart of our digital education approach, offering new opportunities to learn in creative ways, at a pace that suits different people."
The new IoC courses are part of the university's on-going commitment to widen access to higher education by offering a flexible and inclusive education.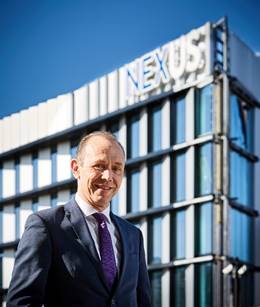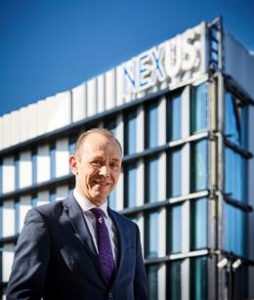 It has also launched a fully-funded technology undergraduate degree apprenticeship in computer science, through a partnership with professional services firm PWC.
That collaborative approach with business is also at the heart of Nexus, the University of Leeds' £40m innovation hub, which has now opened its doors.
It will be a hub for the growing innovation community in the city, bringing together world-class ideas, concepts and give businesses a competitive edge.
Nexus director Dr Martin Stow said the aim is to create "a vibrant community for entrepreneurs, businesses and innovators to come together with university researchers, professional partners and emerging student and graduate talent."