People: Cushman & Wakefield appoints head of asset services for the North; RSM strengthens specialist tax offering; and more
Cushman & Wakefield has appointed Andrew Llewellyn to head up its asset services team for the Northern region.
Llewellyn will be working with the firm's Leeds, Newcastle and Manchester offices to provide a consistent, best in class property management service to clients and occupiers.
He will be based in the Leeds office and will report to Nick Ridley, head of asset services for the UK egions.
Llewellyn joins from CBRE in Leeds where he was director of asset services, working with clients including MEPC/Hermes/CPP, Wykeland, Palace Capital, JP Morgan.
He was instrumental in doubling revenue over a five-year period and also headed up the property management team at Wellington Place, the single largest city centre scheme for the last 10 years.
Prior to that he was a partner at King Sturge before to its merger with JLL.
Llewellyn said: "I am delighted to be joining a young and enthusiastic team and will be supporting them to grow and excel in the business. Clients rightly have increasingly high expectations from their managing agents and our property management service offer is continually evolving to ensure we offer an industry leading service."
Ridley added:: "We are thrilled to welcome Andrew to our dynamic and thriving Asset Services team. Andrew's enthusiasm for partnering with client and growing our business will enable us to continue to make the investments in our leading Property Management service."
:::
Audit, tax and consulting firm RSM has appointed associate director Adam Jones and R&D tax specialist, Jade Bedford, to its private client and corporate tax teams respectively.
Jones joins RSM with almost 30 years' experience advising on all aspects of private client tax whilst working at EY, Deloitte and PwC.
His expertise advising owner managed businesses, high net worth individuals, trusts and non-domiciled individuals will enhance RSM's growing specialist services within its private client tax team.
Bedford joins RSM as R&D tax manager and brings a wealth of industry and in practice experience to the new role, having worked at Unilever as an R&D chemist, before moving to KPMG where she worked in tax, specialising in innovation tax reliefs including R&D and patent box. In her new role, she will work with the 60-strong tax team to grow the regional innovation reliefs practice to help more regional clients benefit from tax reliefs.
RSM's national head of tax and regional managing partner for Yorkshire and the North East, Kevin O'Connor, said: 'It's great to welcome both Adam and Jade to the team. Both bring key expertise which further enhance our regional offering to ensure we are placed to support our growing portfolio of private and corporate clients.'
:::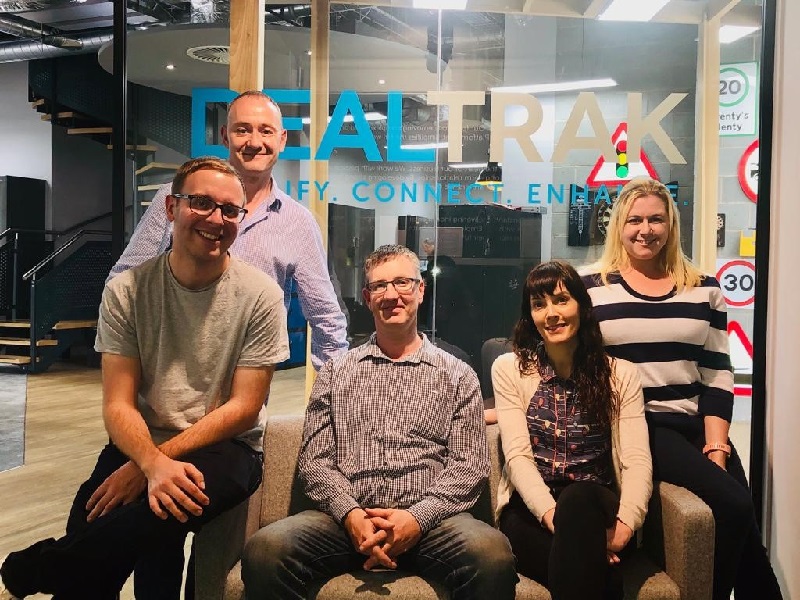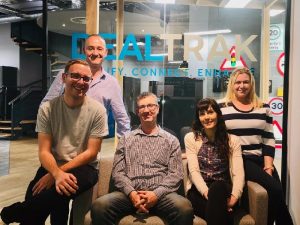 Leeds-based automotive F&I technology specialist DealTrak has employed five new faces, made several internal promotions and is currently recruiting for nine new roles as the business gears up for one of its biggest years to-date.
With recent figures showing a 13% increase in Q1 proposal numbers, as well as a 10% uplift in the number of active rooftops year on year, DealTrak passed more than 3.6 million proposals through the platform last year – representing potential transactions totalling £9.6bn.
Integrated with 200 partners and counting – and in line with further growth targets – the latest recruitment drive has created 18 new positions within the Leeds tech hub, nine of which are still open to applicants.
Looking to bolster its in-house expertise, DealTrak is looking for a trio of business development and account managers – to cover the North East, North West and Midlands – as well as two software developers, a pair of test analysists alongside a data analyst and a business analyst.
Recently, Kate Swinscoe joined the team as marketing manager, bringing 15 years of industry experience to the role.
The company's newest business development manager, James Barr, brings 23 years of automotive experience to the team, having previously held positions in sales, marketing and project management.
In addition, Wes Weaver has come on board and Kirstyn Thomas has been promoted to the role of product owner.
Further appointments see Helen Goodwin join as a management accountant and Dean Jules as an account manager. Three additional internal promotions mean Mark Taylor takes on the role of lead architect, Jelica Salta moves to the position of mid-level developer, and Vasavi Sandhya Araveeti becomes a business analyst.
Martin Hill, managing director at DealTrak said: "This is another demonstration of quality and strength being added to the DealTrak team, and I am delighted to welcome a vast array of talent to various departments within the company.
"Helen, James, Kate, Dean and Wes bring significant experience, knowledge and understanding of the opportunities and challenges facing the industry. And, given our continued growth targets, we know they will help to ensure DealTrak is well-equipped to flourish, alongside our clients and partners."
Based at Leeds Dock, DealTrak is one of the UK's leading automotive finance and insurance specialists.