People: Raft of promotions at Deloitte; Property firm announces appointments; New hire at law firm; and more

Deloitte has announced a substantial number of promotions across the Yorkshire and North East region, including four new partners and ten new directors.
There have been three partner promotions in Deloitte's Leeds office:
Richard Bolton, who leads Deloitte's transfer pricing and Japanese business tax teams in the region, has been promoted in the international tax practice;
Matt Bainbridge, who has built his career as a financial services sector specialist across audit and assurance and has been made partner in financial sector audit;
Anil Gupta, a specialist in debt and capital advisory, private clients and private equity-backed businesses, who has been appointed as a debt advisory partner in the financial advisory practice.
All three have been with Deloitte for the whole or majority of their careers so represent home grown talent. Upon his partner promotion, Matt has taken up a role leading the firm's Isle of Man financial services practice.
There are promotions to director for five of Gupta's colleagues in the financial advisory team in Leeds. They are Jonathan Levitt (forensic), Henry Pearson (debt advisory), Kate Rosie (restructuring services), Adam Sookia (debt advisory), and Richard Sweetland (transaction services).
James Izzard also becomes director in corporate tax, Mark Lewis in audit and Steve Mills in the consulting team.
Meanwhile, John Berry, has re-joined Deloitte as a director in Leeds from British Steel. Berry works in financial advisory focussing on corporate and private equity clients.
Stuart Cottee, practice senior partner for Yorkshire and the North East, said: "It is always pleasing to recognise talent, hard work and dedication and I am delighted for everybody that has been promoted across our Yorkshire and North East practice.
"Undoubtedly our people are our greatest strength and the number of promotions and investment in our people reflects the enviable talent we have which, allied with the unparalleled size, strength and experience of the team, gives our clients access to national and international subject specialists here in the region.
"These promotions reflect the strong performance of our local business particularly in our financial advisory business which has had an excellent year. They also reflect our strong growth ambitions for the Yorkshire and North East practice over the coming years as we continue to invest in bringing through talent to help us serve the needs of our clients."
Helen Kaye, partner and talent lead at Deloitte in Yorkshire, added: "Deloitte's regional presence is vital to the firm and our brilliant people play a fundamental part in making a positive difference for clients and our communities.
"We have a high-performance culture at Deloitte and are in the enviable position of having a really strong talent pool, which is reflected in this round of well-deserved promotions."
:::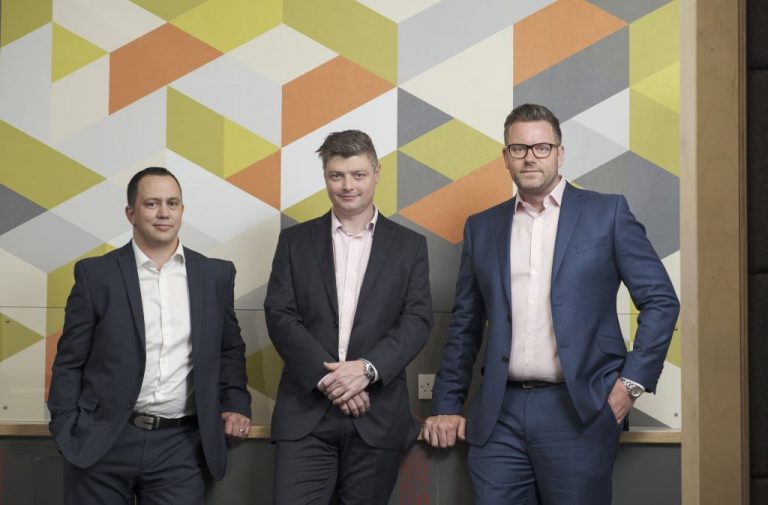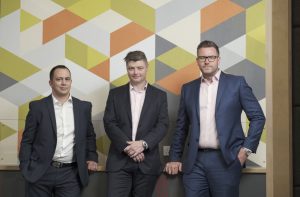 Harrogate-based modular homes specialist ilke Homes, which recently announced a £100m joint venture with Places for People, has made two key new appointments to its national land development team as it continues rapid growth to meet escalating demand.
Tom Heathcote and Tristin Willis join ilke's Group Managing Director Ben Miller who heads up the land team. All three have made the move from Crest Nicholson, where they worked together on the same team.
Heathcote, ilke's new Group Land and Planning Director, and Willis, Group Operations Director, are both seasoned professionals in the construction industry.
Heathcote has over 15 years' experience in the housebuilding industry delivering numerous large-scale residential and mixed-use developments for major housebuilders across the Midlands, South West, and Northern Home Counties.
Willis was most recently Production Director at Crest Nicholson Midlands, where he headed up the technical, build and commercial teams. He has more than 20 years' experience in construction, having started out in civil and structural engineering. With a passion for design and quality, he made the move into housebuilding in 2007 where he has gone on to hold a series of senior roles.
Miller said: "We are delighted to welcome Tom and Tristin on board at this exciting stage in ilke Homes' growth. The company is poised to dramatically scale up its offer and I know from first-hand experience that they bring a wealth of knowledge, contacts, and skills to our great team at ilke, as we find and develop the perfect places for our houses. They are both expert construction professionals with the vision and project management skills that will enable ilke to continue to thrive in the market."
:::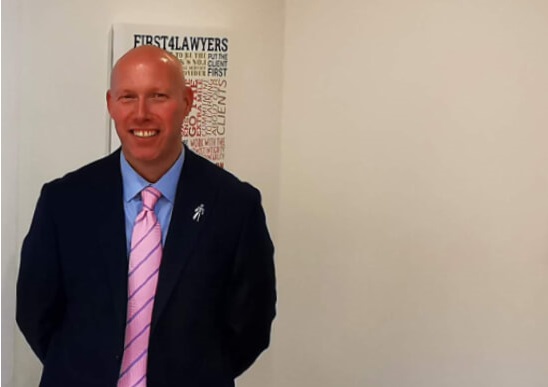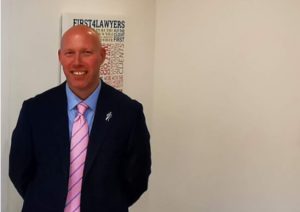 Huddersfield-based First4Lawyers  has appointed Brett Storey to its business development team to further support its panel firms.
Storey has 30 years' experience combining the legal and insurance sectors, most recently as regional business manager at accident management company Proximo and before that business development manager at leading legal expenses insurer ARAG.
He will play a key role in supporting panel law firms and maintaining First4Lawyers' record of success and sustained growth.
His appointment comes at a crucial time for the sector as it prepares for the Civil Liability Act. With just under a year to go until the reforms come into force and against a backdrop of unprecedented competition and record breaking marketing activity, firms are in the process of deciding how they are going to adapt to meet the challenge.
Qamar Anwar, First4Lawyers' managing director, said: "Though next year's personal injury reforms mean it is a tricky time in the sector, demand for advice remains high. Expanding our business development team with Brett's appointment is another example of our commitment to supporting our panel firms as we all prepare for the implementation of the Civil Liability Act in April 2020.
"Brett has the experience we need to work with our panel firms and ensure they make the best of the opportunities that are out there."
:::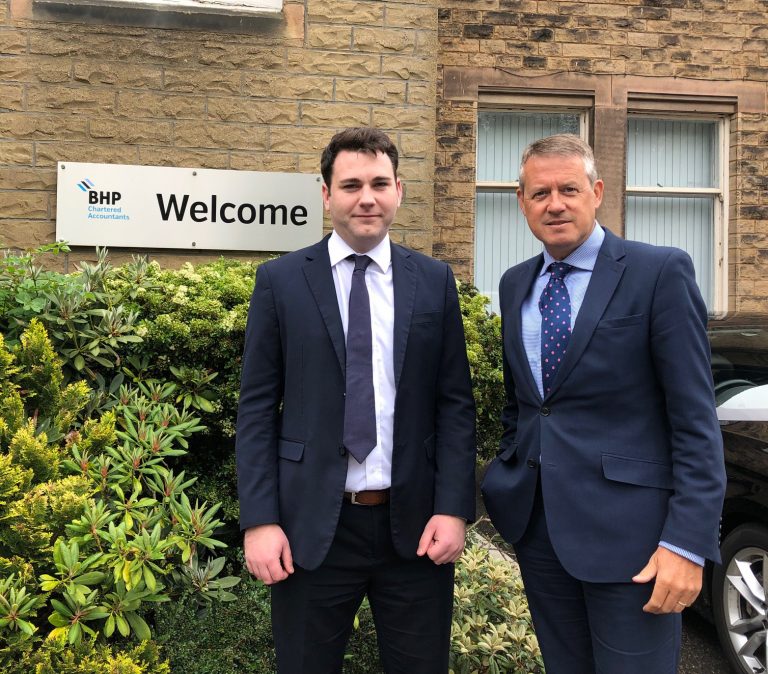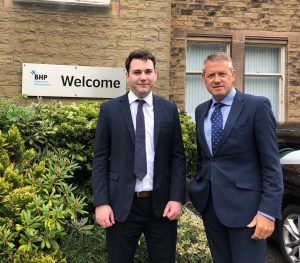 Yorkshire and North Derbyshire's accountancy firm BHP has added to its ever-growing tax department after taking on chartered tax advisor Peter Dobson.
Dobson makes the move to the firm, having previously worked for Deloitte in their Global Mobility team based in Manchester. Originally from Doncaster,he is a graduate of Leeds Metropolitan University where he earned an undergraduate and a master's degree, both in accounting.
Dobson has previously worked in personal tax before shifting to expat matters and is looking forward to combining the two at BHP. His appointment boosts the team to a total of 53 tax advisors, 23 of which are chartered – making it one of the largest in the Yorkshire region.
He said: "I like working with numbers, tax was always a favourite topic of mine at university and I decided that was the route I wanted to go down afterwards. Having spoken to people who know BHP personally, it was so highly recommended by them that I was convinced to join.
"I was keen to join a firm of this size to allow me to work across all taxes and BHP stood-out in the mid-tier market as both an innovator and a well-known people-centric business."
BHP was recently recognised by the Sunday Times in their 100 Best Companies to Work For list. It has more than 300 staff, including 31 partners. Over the last 10 years the business has increased turnover from £8m to over £22m. The firm has five offices in Sheffield, Cleckheaton, Leeds, Chesterfield, and York.