People: Strategy and Planning Director appointed; New Chief Financial Officer for listed business; European role for Bradford firm's MD; and more
TransUnion has appointed Sam Welch to its UK executive team, as he joins the Leeds-headquartered business as part of its global strategy and planning function.
Taking up his role as Strategy and Planning Director for TransUnion in the UK, Welch will be responsible for driving its growth agenda, aligned to client needs and market trends.
He joins from Experian, where he spent nearly four years in a similar position across the UK, European, Middle Eastern and African regions. He played an integral role in articulating the strategic direction of the business.
He brings extensive industry expertise, with a career spanning more than 15 years across the UK, Europe and Asia.
Welch said: "I'm delighted to join TransUnion at such an exciting time and look forward to working closely with the executive team and the wider business to define the UK growth agenda, in line with our global strategy. A key part of my role is also driving the execution of the strategy, benefiting both our clients and consumers as we take advantage of the significant market opportunity in front of us."
CEO of TransUnion in the UK, Satrajit "Satty" Saha, added: "As part of our global strategy and planning team, Sam Welch will help us to leverage the full extent of TransUnion's global strengths here in the UK, enabling us to expand our business in both core and new sectors.
"He's a welcome addition to our executive team and will further strengthen our senior leadership as we embark on this next exciting phase of growth."
TransUnion is a global risk and information solutions provider to businesses and consumers. The company provides consumer reports, risk scores and analytical services to businesses.
:::
The listed advanced nutrition, and genetics business, Benchmark Holdings, has announced the appointment of Septima Maguire as Chief Financial Officer.
She is expected to start her new role in November. Mark Plampin will remain with the business until January to ensure an effective transition.
Maguire joins Benchmark from Dechra Pharmaceuticals, the FTSE 250 international provider of specialist veterinary pharmaceuticals and related products, where she spent four years.
Having joined as Group Financial Controller she was Acting Group Finance Director between 2016 and 2017. She was most recently Corporate Development Director, overseeing all aspects of acquisition activities, strategic projects, business development and investment initiatives playing a significant role in supporting the company during a period of high growth.
 Previously, she held a number of senior finance roles at Ardagh Group SA, the international packaging manufacturer with revenues of €9.1bn, over a period of six years. She has also held finance roles at Impress Global, CHN Capital and PricewaterhouseCoopers.
Maguire holds a Masters in European Union Law from the University of Leicester and is ACCA qualified.
 Malcolm Pye, Benchmark CEO, said: "We are delighted to have recruited someone of Septima's calibre. She has extensive strategic, investor and operational finance experience and proven expertise in driving improved business performance.
"She will be a valuable member of the leadership team as we focus on implementing structural and operational efficiencies and delivering on our five-year strategy to drive future growth and profitability."
Peter George, Chairman, said: "As Benchmark grows and moves from R&D spend to profit generating we need to balance our skill mix. Septima is an excellent addition to the management team and the Board is very pleased to announce this appointment."
:::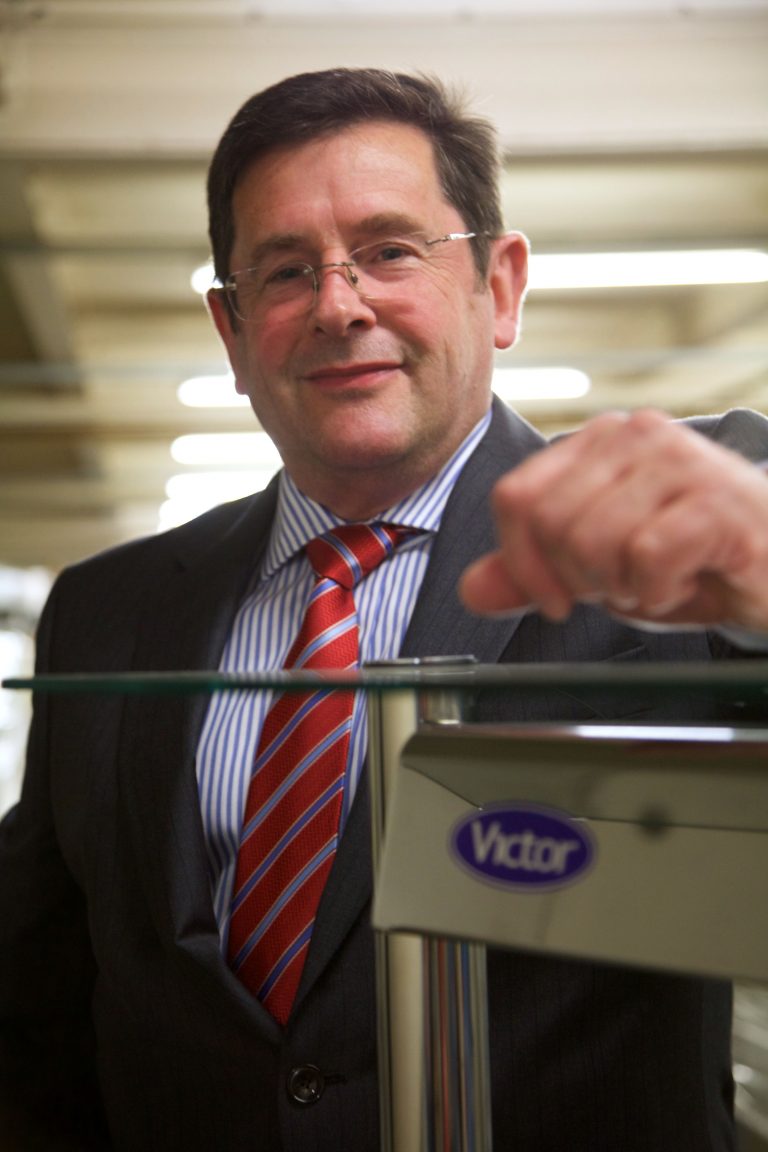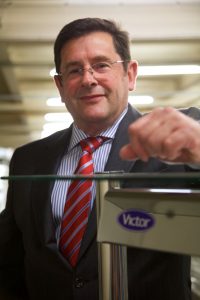 The Managing Director of Bradford-based food service and retail equipment suppliers, Victor Manufacturing, has been appointed President of the European Federation of Catering Equipment Manufacturers (EFCEM) for the next two years.
Phil Williams has served as Vice President of EFCEM for the last two and a half years, and has taken over the presidency from Drewry Pearson of Marco Beverage Systems.
Williams will be lobbying governments to introduce legislative changes across the food service equipment industry, in order to develop and specify new directives and ensure organisations across worldwide catering markets collaborate to adhere to the same standards.
Williams – who is also an elected council member of the Catering Equipment Suppliers' Association – said: "I'm delighted to have been appointed president of the European Federation of Catering Equipment Manufacturers.
"To represent catering suppliers and manufacturers from the UK and Europe on a global scale is a real honour.
"One of my first major roles as president will be to represent EFCEM at the Annual Global Summit in Milan in October 2019.
"This will provide a fantastic opportunity for national associations from across the world to gather and discuss how we can work together more closely from similar platforms, with the aim of improving legislation and standards throughout different industries to aid international trading across the various continents. I'm really looking forward to the challenges ahead."
Celebrating its 75th anniversary in October 2019, Victor Manufacturing specialises in the manufacture and supply of food service equipment to some of the UK's largest companies and groups in a variety of sectors including education, care, public sector, hospitality, contract catering and retail.
The firm employs 120 staff over three facilities in Bradford.
:::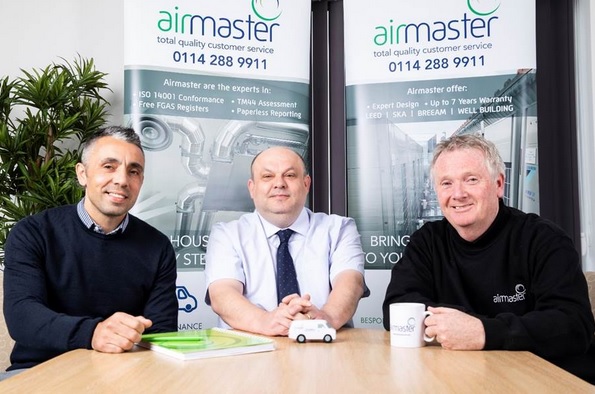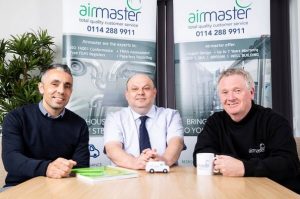 Sheffield-based Mechanical services company Airmaster has announced three appointments.
Andy Benson, 48, of Penistone, joins as Finance Manager. He started his career in the civil service at a Jobcentre and went to work in computer-aided design for an engineering company after seeing a role advertised at the Jobcentre.
He stayed for 24 years, moving into finance before becoming MD and has joined Airmaster for a fresh challenge.
New Estimator Adrian Gill, 57, lives in Huddersfield. He started his career as an apprentice plumber, became a commercial contractor and then the senior estimator for Ambitemp M&E. He is looking forward to building up Airmaster's mechanical division and securing more varied work.
Scott Wolstenholme, 41, lives in Charnock, Sheffield. He joins Airmaster as a Project Engineer after a 21-year career with Bradley Refrigeration, starting as an apprentice on leaving school.
He said: "I was looking for a new challenge and to progress my career further. After 13 years mainly working with farms on crop refrigeration, I am looking forward to learning new areas of the industry whilst sharing my knowledge."
Airmaster's MD Lisa Pogson congratulated the new appointees. She said: "They are already enhancing our offer to a wider range of clients than ever. The two engineers started as apprentices, which sits well with our values.
"Almost 100% of the Airmaster workforce have been apprentices, including founder director Richard Pogson and five of the six senior management team. We are heavily involved in many education initiatives, from literacy in primary schools to STEM career choices in secondary schools and universities.
"We are committed to 'growing our own' wherever possible. We are currently looking to build our refrigeration division with a new engineer, callouts cover and a senior engineer in contracts due to the recent promotion of our contracts manager to director."
Airmaster, which works nationwide from its Sheffield base, has a turnover of around £9m with 35 staff.