Let The Right One In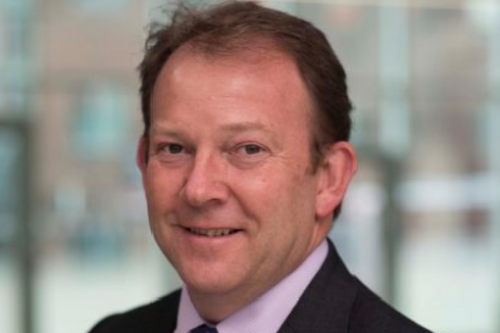 Let the right one in 
Faced with a rapidly changing business landscape and declining levels of confidence, family businesses across the North are having to show greater resilience and adaptability than ever before. 
As part of our State of the Region initiative Ian Beaumont, partner at KPMG, explores how many are looking outside the family to rise to the challenge.
The North has a proud heritage of producing successful, long-lasting family businesses. From SMEs to well-known brands in manufacturing and food and drink, they account for more than three-quarters of the North's private sector.
And while we may champion the pursuit of the next tech unicorn, their adaptability and resilience mean that they have quietly continued to move with the times for decades and, in many cases, centuries – all while keeping it in the family.
But, making up such a vast swathe of our regional and national economy, they also face pressures from a rapidly changing business environment and the restrictive nature of current market uncertainty. In fact, our latest Family Business Barometer points to the fact that confidence among leaders of family businesses in the UK fell by almost a fifth (18%) last year.
Traditionally, family businesses have looked to the next generation to steer their future course but we're increasingly seeing fresh impetus being brought into the fold from outside by our clients, with a number of factors driving this change.
Extended passing of the baton
External management can bridge the generational gap. While it's not uncommon for those heading up family businesses to be doing so, energetically, well into their seventies now, people are also having children later in life. As a result, a generational gap forms in some cases between those running businesses and those coming into them. The younger generation aren't always experienced – or indeed interested – enough to be thrust into leadership roles when their parents reach retirement age.
The war for talent
Secondly, the breadth of skills that businesses now need within their leadership structure is something that cannot always be delivered from within the family. For example, where family businesses may have previously innovated or met challenges by refining their product range, their adaptability is now more likely to rely on implementing new technologies or diversifying into new markets.
All this points to the need for trusted and experienced outside hands to represent and protect the interests of the business and its owners – a major contributor to the 'war for talent' growing in prominence as a challenge family businesses face. Indeed, this year, according to our Barometer, half (53%) identified it as one of their top three concerns compared to 43 per cent in 2017 and 37 per cent in 2016.
Structure to support purpose
But the addition of fresh faces into leadership roles is not without its challenges and, as a potentially landmark moment for a family board, needs to be both researched and managed carefully.
While, traditionally, the implementation of governance structures within family businesses has been reserved for conversations regarding internal succession planning, they are also an extremely useful tool when introducing new leaders from outside the business. There are many cautionary tales from across the business world, both family and not, of what happens when structures aren't put in place to ensure the continuity of a successful formula.
A good governance structure, while formalising ownership, power and processes, will typically define the family's relationship with the business (via a Family Constitution) and how members should behave and interact with one another – likely in the form of a Shareholders' Agreement. Family businesses rarely fail because of succession issues – the greater threat is a loss of common purpose – but by putting these agreements in place, it provides a clear structure for those coming into the business to help it to thrive.
Investing in others
With new hands bringing fresh expertise to family businesses, it's important to note that the increasingly outward-looking nature of families isn't restricted to the people they employ as leaders. Many are also looking to diversify risk, with a rising number formally establishing a 'family office' to organise their assets wider and consider building a fund to invest in other family businesses. These developments are not only providing much-needed sources of external finance but also equipping families with the additional skills and knowledge of those they partner with.
These 'marriages' are often based on the long-term outlook that family businesses share, which is typically less common among other types of private investor. They also enable businesses to generate funds through debt structures rather than the release of precious equity, preserving ownership for the next generation.
The rapid changes in the business world, together with Brexit and political uncertainty, are also seeing families turn to their advisors to help them navigate unchartered waters. This is particularly evident in regards to the UK's tax landscape, with potential implications for business property relief and gift relief, capital gains tax and dividends.
Opening the doors
As family businesses across the North evolve and diversify to offer a positive future for themselves and their employees, opening their doors to others will play a key role in them prospering for generations to come.