Family Businesses: A Model of Sustainability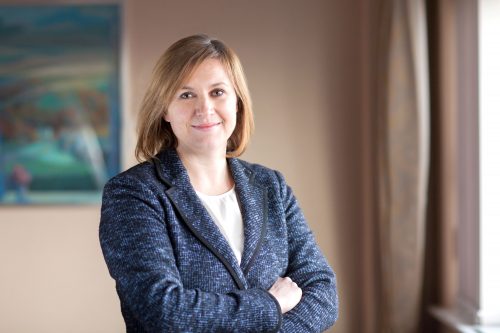 By Louise Barber and Hannah Kendrick of Squire Patton Boggs
Corporate governance has been an increasing area of focus for "UK plc", with stakeholders in public companies rightly demanding higher standards of corporate governance and responsibility from the companies in which they invest, and the boards who are entrusted to manage them.
If market pressure had not influenced it already, the recent UK corporate governance regime reform has put company culture, values and long-term sustainability firmly on the boardroom agenda in the North.
"Culture" and the alignment of purpose, values and strategy with a company's culture has come under increased focus, along with the need to build and maintain successful relationships with shareholders and wider stakeholders.
Coupled with the changing priorities of the next generation workforce, this change in focus has created a new set of challenges for the leadership of the North's largest companies, including evaluating how "success" is measured beyond only short-term financial measures.
But what relevance is this ongoing debate around what good corporate governance looks like to family businesses in the North?
For some, corporate governance has become very relevant and, for the first time this year, certain larger family-owned businesses meeting the relevant reporting criteria will have to disclose details of the corporate governance framework they have in place.
For others, where the requirement to follow a governance code is not mandatory, it is fair to say that they could benefit significantly from voluntarily embracing some of the core principles of "good corporate governance".
Family dynamics and non-business considerations can disrupt even the most profitable family business, particularly when triggered by external economic factors or the transition of the business from one generation to the next.
The most successful family firms are those in which there is a good balance between professional management, responsible business ownership and a healthy family dynamic.
Too many family businesses leave discussions around ownership, succession, management structures, roles and responsibility, shared values and dispute resolution until it is too late.
Values and purpose diverge, arguments ensue, and businesses become deadlocked, restricted from reaching their full potential and, in some cases, cease to operate altogether. Putting in place a governance structure can be a powerful tool to help family businesses navigate through these issues.
At its core, corporate governance looks at establishing the system of rules, practices, processes and values by which a company is directed and managed.
For other types of business model, establishing these rules is easier; there is no need to consider the family dynamic, juggle the complexity and emotion attached to being in business with family or need to justify transitioning from an often well-established operating model based on trust, informality and implicit rules to a more structured one based on explicit rules.
Putting in place a governance structure is not without its challenges. It can be helpful to work with an experienced third party who can help family businesses navigate the process, share proven governance frameworks and best practice and help minimise potential disruption to the business and tension between family members.
Whilst family businesses can substantially benefit from greater involvement in the discussion around what good corporate governance looks like from an established rules and processes perspective, with the changing focus of governance towards corporate culture, values and the need for long-term sustainability, it is perhaps family businesses that can contribute most to the discussion on what best practice in those areas looks like.
If the CEO of a Northern-based public company is looking for inspiration on how he or she can balance the requirement to promote the "long-term sustainable success of a company" with "generating value for shareholders" and "contributing to wider society", they need not look further than the thousands of family-owned businesses in the North that have been performing this balancing act for years – and, in some cases, for generations.
Family-owned businesses typically have much greater flexibility in establishing the financial and non-financial measures by which they measure success.
Almost every family-owned business will, at some point, have had to balance a desired level of personal financial return with other types of return on investment to which "the family" attribute value.
For some, that may be a focus on employee welfare and opportunity, and for others, it may be a desire to continue to be located in, and contribute to, a particular area or region, or to continue a legacy of family involvement in an industry or institution.
Family reputation is as important as brand reputation, with the two often linked to the ability of a business to show it has taken on broader responsibility for its customers, suppliers, employees, local communities and the environment.
Family-owned businesses face unique challenges, but also have unique strengths.
Whilst other business ownership models might measure success in quarters, family businesses measure them in generations, with long-term sustainability, often inadvertently, as a core strategic aim.
Consideration of the interests of all stakeholders, wider contribution to the communities of which they are a central part and putting family values at the heart of business are what they do naturally.
Family businesses have much to contribute to the debate around company culture, social and environmental responsibility and good corporate citizenship.
As leaders in the North look to address and redefine what sustainable capitalism looks like, the family business model may, in many cases, represent future best practice.