People: Head of employment law appointed; Five new arrivals at expanding law firm's office; Recruits taken on at vehicle financing specialist; and more
McCormicks Solicitors, of Harrogate, has appointed Iain Jenkins as head of employment law.
He brings expertise in all areas of contentious and non-contentious employment matters, including settlement agreements and negotiated exits, director and boardroom disputes, Employment Tribunal claims for unfair or wrongful dismissal, discrimination and whistleblowing.
He has extensive experience in the implementation and negotiation of contracts of employment, policies and procedures and service agreements, advising on grievance and disciplinary matters and the termination of employment, including advising on redundancies, advising on contractual claims, for example in relation to bonuses, providing advice on TUPE and employment aspects of corporate transactions.
And he has advised businesses on relationships with trade unions.
Jenkins also works with commercial litigation Partner Philip Edmondson on the implementation and enforcement of restrictive covenants and confidentiality obligations. He has developed an expertise in data protection matters in employment and commercial work.
He has advised businesses across a range of sectors including technology, manufacturing, financial services, recruitment, transport and logistics and health and social care.
Jenkins brings experience as a CEDR-accredited mediator and an accredited workplace mediator.
His appointment ensures senior associate Sara Morgan will be able to focus on regulatory matters for professionals in relation to disciplinary matters, with a particular emphasis on registered pharmacists.
Senior Partner Peter McCormick said: "Iain offers in-depth expertise and extensive experience and I am delighted to welcome him to the practice."
:::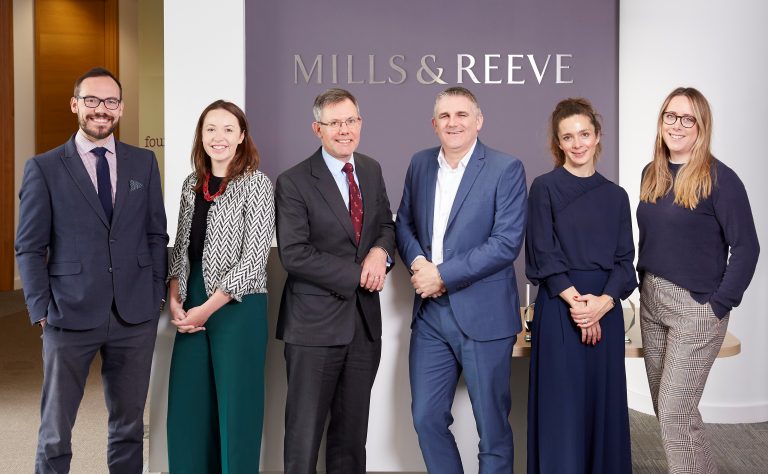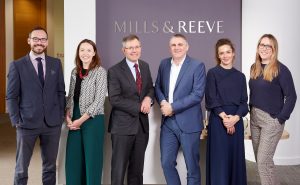 The Leeds office of national law firm Mills & Reeve has strengthened its growing team with five new arrivals.
The corporate team has been boosted by the arrival of Victoria Boid who has joined as a senior associate. Boid trained at CMS Cameron McKenna before working with US law firms and then setting up HW Business Law with one of the managing partners of accountancy firm Haines Watts. She joins Mills & Reeve after spending time as an in-house counsel within the Leeds tech sector.
Principal associate Alex Kenworthy has relocated from Mills & Reeve's Norwich office to help drive further growth and development in Leeds.
Kenworthy has more than 20 years' experience of corporate M&A transactions. Having been a key part of M&R's national food and beverage sector working on national and international deals, he will be focusing on bringing the firm's expertise in this sector to the Yorkshire market.
As a fluent French speaker and co-head of the firm's Europe Desk, he regularly advises on cross-border transactions and investment across a variety of sectors, both for clients looking to invest in mainland Europe and those seeking to invest in the UK.
The corporate team has been further bolstered by the arrival of Emma Wilson who has joined as an associate from the Leeds office of Gately.
Elsewhere, the family team has been complemented by the arrival of Eleanor Cawthra, while Daniel Hales has been appointed to the employment team.
Philip Way, head of the Leeds office, said the recruitment is part of the expansion plans for the office which saw its fee income rise by 11% in the financial year.
He said: "We have had an excellent year following new client wins and increased instructions from existing ones, therefore we need to further expand our teams to meet client demand.
"I'm delighted to welcome Victoria, Alex, Emma, Eleanor and Daniel to the Leeds office and am confident each will play a pivotal role in the development of their teams."
:::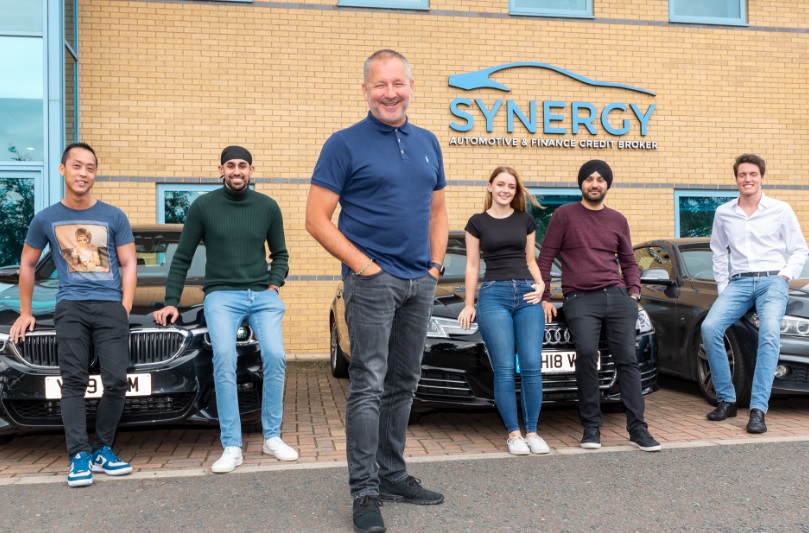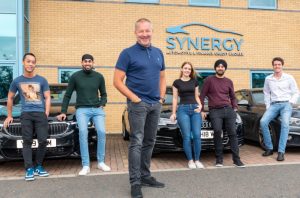 Harrogate-based Synergy Car Leasing has further fuelled its growth vision with five new appointments across its client services, compliance, IT and marketing departments.
Founded in 2006, Synergy supplies finance packages for new vehicles to customers nationwide.
The new roles come just months after a trio of new account managers joined the business, which has recently clinched top place in the Leasing Broker Federation's (LBF) Top30 Award for growth in the 5001-10000 fleet size.
Synergy was highly commended in the LBF's Best Medium Leasing Broker and Best Medium Leasing Broker Customer Service categories – titles which it clinched in 2017 and retained in 2018 when the business also carried off the Overall Broker of the Year award.
Additional milestones across the last 12 months include Synergy doubling office space at its Hornbeam Park headquarters as part of a £500,000 investment programme. The team has also retained its Feefo 5 Star Gold Trusted Service award for exceptional customer experience for the fifth consecutive year.
Synergy MD, Paul Parkinson, said: "We recruit employees who share our values and ethos to consistently deliver the highest quality service to our valued customers and retain our strong reputation in the market place. We warmly welcome our new team members on board."
:::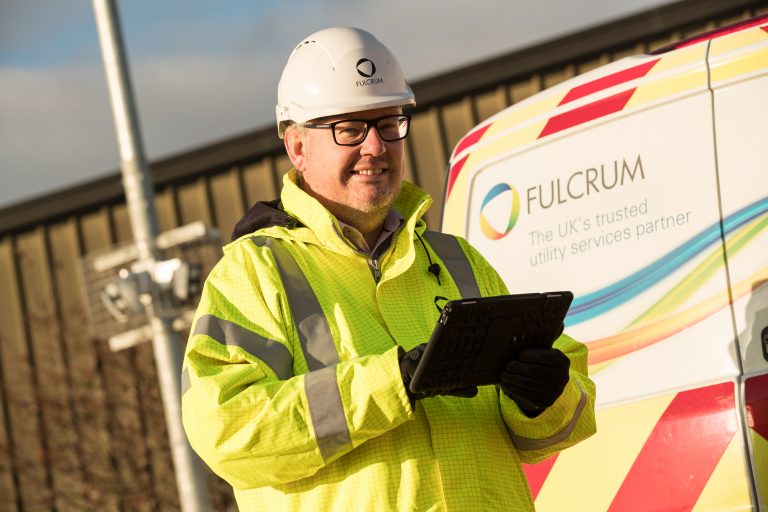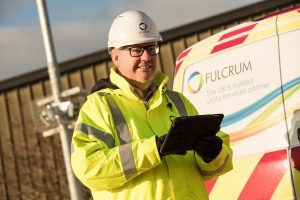 Sheffield-based Fulcrum has confirmed the appointment of multi-utility specialist Steve Parker as its new head of operations (North).
In his new role, Parker will be responsible for Fulcrum's site operations across the North of England and the Midlands.
He brings extensive experience of managing UK-wide multi-utility infrastructure projects in the housing, commercial and industrial sectors.
With a particular expertise in driving innovation in utility installations and project management, through the application of new technology, he will support the expansion of Fulcrum's capabilities and reinforce its industry trusted position.
He began his career in utilities working on projects in the water sector for organisations including United Utilities and Scottish Water, alongside contractors such as Amey, Enterprise and Balfour Beatty.
Having moved to Enterprise as a project manager working on a National Grid contract, he developed his knowledge and experience of the gas sector to become contracts manager of the National Grid and Enterprise "Coalition" which delivered £50m a year turnover through gas mains replacement, reinforcement and diversions while also undertaking domestic gas service renewals and new supply installations.
Prior to joining Fulcrum, Parker was framework delivery manager with Energy Assets Utilities, formerly Future Utility Solutions, where he was responsible for more than a thousand 'live' residential development, industrial and commercial sites, requiring a gas, electricity, or a full multi-utility supply.
Parker said: "Fulcrum has established itself as a major player in the multi-utility infrastructure market, having built a reputation for quality service delivery and customer support.
"It has the potential to grow its market position further and I am keen to play a positive role to achieve that target through close collaboration with site developers that are looking to have confidence and trust in their utilities infrastructure provider."
Terry Dugdale, chief operating officer at Fulcrum, said: "I've previously worked alongside Steve before and know the experience and expertise that he will bring to Fulcrum.
"Steve is highly respected and regarded in the industry and will support our drive to become the utility provider of choice for our customers through the focused and expert management of our projects across the North and Midlands regions."