People: New MD at law firm; Promotions at real estate advisory business; Senior departure from Virgin Money UK; and more
A Yorkshire firm of ethical lawyers has promoted solicitor Georgina Parkin to become its new managing director.
She will spearhead the growth of Truth Legal in Harrogate as it embarks on the next stage of its expansion plans.
Parkin – vice-president of Harrogate and District Law Society – will work closely with the company's founder and former managing director Andrew Gray. His role will now focus on the business development and marketing of the law firm.
This includes the development of the company's podcast series, which has made over 40 broadcasts since going live two years ago, and its website, which has grown into one of the UK legal sector's most visited with over 37,000 page visits a month to its blogs alone.
Having grown into a team of nearly 20 staff since opening its doors seven years ago, Truth Legal is now setting its sights on launching a specialist immigration law department. It has just opened a specialist consumer law department as well as a property litigation department.
Parkin, who specialises in personal injury law, civil litigation and employment law, has worked for Truth Legal for six years and joined its Board as a director in 2016.
She said: "I look forward to working with the home-grown legal talent that exists across Truth Legal to take forward our diverse expertise into new areas.
"My career began here as a trainee solicitor, and it has been a great experience to contribute to its future success, and at the same time to see similar growth in my career.
"I am proud that we continue to help so many people to obtain access to justice and that we provide an ethical, human and affordable service – a true cornerstone of our success."
Parkin, who lives in Leeds, previously worked for BLM and DWF before joining Truth Legal team.
Gray said: "Georgina has been a key member of the team at Truth Legal since we were in our infancy and brings a raft of skills to her new role – ones which will help us accelerate our plans to expand and diversify.
"As the firm's first lawyer hire, I don't regret the 14-hour job interview which Georgina endured all those years ago.
"Her appointment will also equip me with more time to concentrate on the marketing and development of the business, bringing to life new ways of building on our reputation as online innovators in the UK legal sector."
:::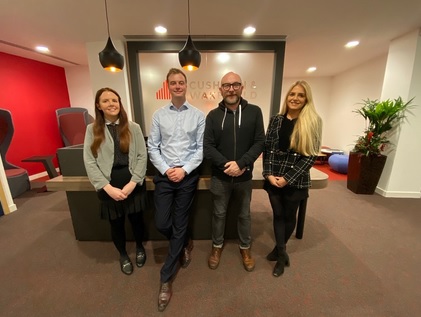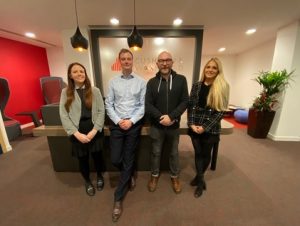 Global real estate advisory firm, Cushman & Wakefield has announced  five promotions at its Leeds office.
Tom Pollard (project & development services) has been promoted to associate while Edward Barker has been promoted to senior quantity surveyor.
Aimee Howard, part of the Valuation & Advisory team, is now a senior surveyor.
In the Practice Management team, Naomi Young has been promoted to senior business analyst and Dave Potter has been promoted to senior property data manager.
Keith Hardman, head of Cushman & Wakefield's Leeds office, said: "Encouraging and enabling colleagues to develop and progress at Cushman & Wakefield ensures we continue to lead the industry and offer the best service to our clients.
"Congratulations to all those promoted who have made an excellent contribution to the Leeds office and wider business, I wish them further success in the future."
:::
Virgin Money UK, which recently took over Clydesdale and Yorkshire bank, has confirmed that Clive Adamson, a non-executive director, has informed the Board of his intention to step down on 29 November 2019 to take up an external appointment.
Adamson has been a member of the Board since July 2016. He is chair of the Board's Risk Committee and a member of the Board's Audit Committee. He is also a director of Clydesdale Bank and of Virgin Money.
Jim Pettigrew, chairman of the company, said: "On behalf of the Board I would like to thank Clive for his contribution, specifically in developing the role of the Risk Committee in the company's first years as a listed company and in overseeing the delivery of the Group's IRB accreditation which was successfully achieved in October 2018.
"We wish Clive well for the future."
Geeta Gopalan, one of the company's independent non-executive directors will be appointed chair of the Board's Risk Committee with effect from 30 November 2019, subject to regulatory approval.
She will also become a member of the Board's Audit Committee on 30 November 2019.
Gopalan joined the Board on 15 October 2018 following the company's acquisition of Virgin Money and has been a member of the Board's Risk Committee since that date. She has also been chair of the Virgin Money Board Risk Committee since January 2018.
:::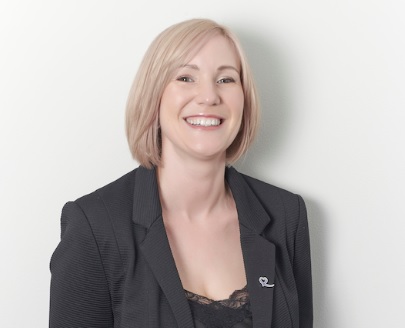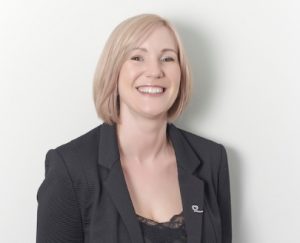 Yorkshire salon group, Westrow, has strengthened its education team with the appointment of Sarah Seaman as Academy Principal.
Following its continued success and recent award wins, Westrow has taken on Seaman in a bid to ensure it is resourced to handle its on-going progression in hairdressing education, and ensure momentum is maintained at its 5,000 sq ft academy in Leeds city centre.
Seaman brings more than 19 years' of industry experience to the role alongside over 12 years' experience working in high-profile positions in the education sector.
She also sits on the northern board of The Hair and Beauty Charity, a position she has held for the last two years, working to raise the profile of the charity in the North of England, as well as facilitating fundraising events specifically within the education sector.
Her immediate focus is to further develop and expand Westrow's education programme. She will also lead and manage the twelve-strong team of educators to ensure the highest standard of quality education is continually available to its students.
In addition to the brand's apprenticeship provision, in the New Year, Westrow will be introducing an adult education programme for those looking for a career change or to learn a new skill.
Seaman will also be working closely with Westrow co-directors, Steve Rowbottom and Marc Westerman, to increase the company's portfolio of private training with a new range of courses to meet individual needs and requirements.
She said: "I am thrilled to join the Westrow Academy as academy principal. I have always admired Westrow and share its ethos of delivering high-quality education.
"The vision of Westrow Academy will remain the same; fundamentals are the cornerstone of the brand's continued success and our hairdressing will always come from the heart.
"However we are now creating an ambitious mission to grow within Yorkshire and beyond. I look forward to working with, and being part of, one of the most highly respected organisations in the industry."