Acquisition deal snaps up £160m turnover energy supplier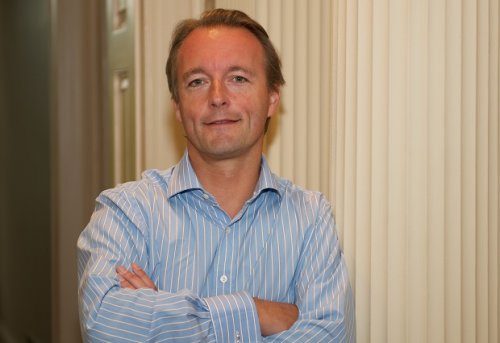 Wetherby-based Bayford Group has recently completed the acquisition of E (Gas and Electricity) based in Birmingham.
With over 170 employees based at the head office, E supplies gas and electricity to over 320,000 contracted customer accounts and has a turnover of £160m.
This is the latest move by the Bayford Group in the energy marketplace. Three years ago Bayford launched Gulf Gas and Power in the UK and Netherlands and has been building a strategically controlled presence in the downstream supply business in both territories.
Meanwhile several new challenger companies within the same field have ceased trading, in what Bayford describes as a "very challenging" market.
The new acquisition by Bayford complements its two existing Energy businesses as it services and accesses different sectors and customer profiles to the existing portfolio.
Bayford, which celebrated its 100th anniversary last year, initially traded in Leeds as a coal distribution business and has remained in Energy supply ever since.
Led by entrepreneur Jonathan Turner, the Group has slowly been reducing its investments in fossil fuels. The £95m sale of its fuelcard business last year to Edenred left Bayford with a 10% shareholding.
At a similar time Turner sold his equity stake in Oilfast, one of the largest oil distributors in Scotland which he had started five years ago with other business partners.
He said: "I sat down with my team some years ago as I felt we needed to move away from fossil fuels and into new emerging energy markets.
"Clearly the world has and continues to rapidly move on since then and we are well placed to take advantage of the electrical revolution. We are proud of our relationship with Gulf as it is a very strong brand that is 117 years old and customers want to do business with people they can trust and rely on.
"Bayford is 100 years old so between us, we have a business partnership with 217 years of experience. There is no one in the energy supply business who has that kind of history."
The Group is exploring other opportunities for Gulf investment in Electric Charge Points, battery storage and other alternative energy also in other parts of Europe. The business reported record profits last year of over £17m.
Turner added: 'This is one of the most exciting times to be in the Energy industry. There is a global revolution happening and we are in the thick of it.
"I am very lucky to be surrounded by a great team who do their best to keep me sane and on the right track. We have a fantastic opportunity to shape the next 100 years for Bayford and the recent acquisition of E (Gas and Electricity) is the next step in realising our future ambition."