People: OneMedicalGroup; DPP Planning; Knights; and more
Leeds-based OneMedicalGroup has announced changes to its Board to support the next stage of ambitious growth for new and existing services.
Founders, Michael Beverley will hand over the role of executive chairman to Rachel Beverley-Stevenson and assume the role of vice chairman.
After six years with the group, Dr William Dawson, chief medical officer, becomes chief executive officer with Susan Gale promoted from head of finance to finance director.
Founded in 2004, the now 250-strong company initially focused on building new healthcare estate designed around patients and communities.
Over the last 15 years, the group offering has grown to meet the ever-changing and wider needs of the health sector, delivering services as part of an integrated primary care system.
Its 15 sites currently deliver NHS Urgent Care in Sheffield, Derby, Corby, Leeds and Bracknell alongside NHS Primary Care at GP practices in Cumbria, Derbyshire and Yorkshire.
The new senior appointments are designed to enable continued planned growth over its range of services.
The company intends to reach over one million patients each year, grow turnover to over £50m and its workforce to over 1,000 employees across the company's divisions: OnePrimaryCare, OneMedicalProperty, OneMedicalTechnologies, OneWorkforce and OneWellness.
Beverley said: "Dr William Dawson and Susan Gale's appointment as CEO and finance director respectively will support the vision and growth for the group as we build our offer and range of services to support and transform NHS models of care and wellbeing over the next decade."
Beverley-Stevenson said: "I wish to say a heartfelt thank you to our staff particularly at this time as they support and deliver front line NHS clinical services to fight COVID19.
"It is they who have made us a successful provider, delivering strategic support and care 365 days via our network of practices, urgent care centres, and consultancy through our property and wellness services.
"I've been especially in awe of our all team's dedication, which is being illustrated on a daily basis as we face the COVID-19 pandemic, and the team's amazing response with the launch of the OneWellness Online Hub and LincUs Multiway, our NHS approved video consulting tool and part of our LincUs Health and Wellbeing Platform."
Dawson said: "I feel immensely privileged to step into the chief executive officer role.
"Rachel and Michael have led the company from its inception; their passion and vision has built a dynamic values-based organisation, that is brilliant to work in.
"I look to continue to work with both the founders and the wider team to deliver OneMedicalGroup's vision: to become the leading health and wellbeing provider of NHS integrated primary care and to reach our target of treating and improving the lives of over one million patients annually.
"The current COVID-19 situation has demonstrated the need for greater collaboration and innovation across the healthcare system and will be key to our evolution and ambitions for growth; as will technology enabled patient pathways and the use of data sciences."
:::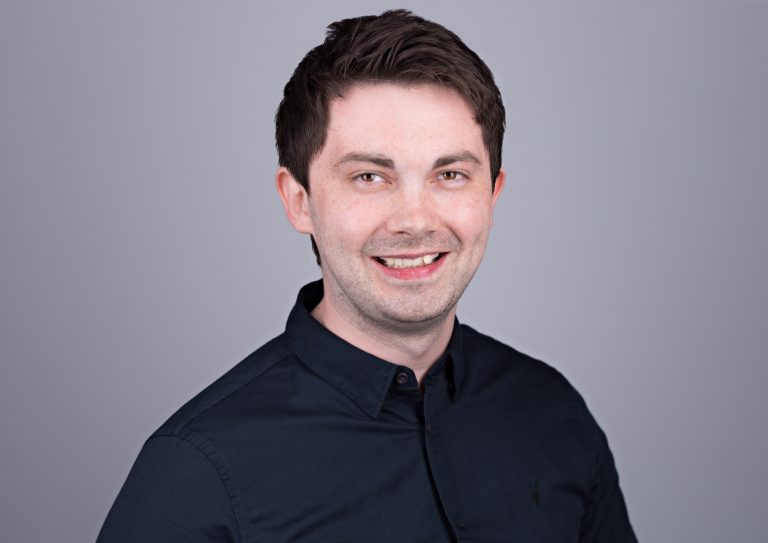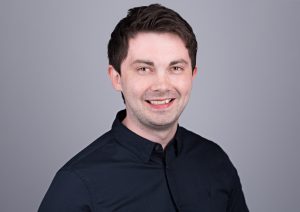 DPP Planning has announced the promotion of Matt Rhodes to associate director, as part of its professional development strategy.
Having joined the national planning consultancy's Leeds office five years ago as a student planner, Rhodes has made rapid progress in his career to achieve this new position.
Having achieved a BA (Hons) degree in Architecture from Newcastle University, he secured a distinction in his MA in Town Planning from Leeds Becket University whilst working at DPP, and became a chartered member of the Royal Town Planning Institute.
During this time, he has delivered a variety of projects to clients across a broad range of sectors and has been instrumental in growing DPP's workstream within the Education sector on a nationwide basis.
Current schemes include a student accommodation block in Leeds City Centre, a combined student and co-living development in Sheffield, a build to rent scheme in Birmingham and numerous school projects up and down the country.
Rhodes said: "The support and opportunity DPP offers its graduates is exceptional and has been instrumental in my career progression and becoming an associate director.
"This is a very dynamic and forward thinking business, which has established a national reputation as experts in its field and I am very proud to be part of the team that is continuing to take the business forward and support our clients."
Michelle Davies, director at DPP, said: "Matt is a great example of the high-quality graduates we are able to attract to DPP where we provide them with the opportunities to develop and expand their opportunities within the business.
"He is a very talented planner who has built excellent relationships with clients and local authorities and this new position is just reward for his dedication and commitment to the business."
:::
Legal and professional services business, Knights, has appointed Malcolm Pike and James Keogh as Partners in its Employment team, working across the Group's offices in the North West and expanding the company's expertise and presence in the region.
Keogh, who will join Knights as Partner on 18 May, brings over 11 years' experience in employment law.
Primarily based in the Leeds office, he will further strengthen the Group's offering in Yorkshire.
He is a trusted adviser to a number of household names, with a particular focus on the retail, manufacturing and food sectors.
Pike is a well-known senior figure in the North West legal and business communities with international recognition in the field of employment law and extensive NED and management experience across industry.
With over 30 years' experience working with FTSE 100 and international boards as well as local SME owners and investors, he has a strong reputation for advising on some of the most sensitive and high profile employment law and industrial relations matters.
Based across Knights' Wilmslow and Manchester offices, he will support Group's growth ambitions across the North West.
:::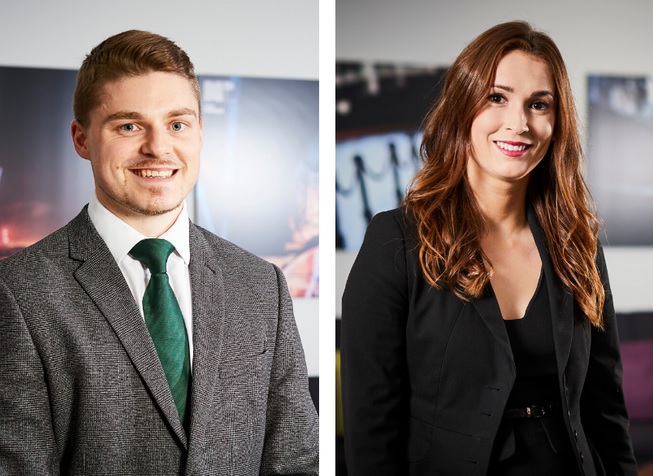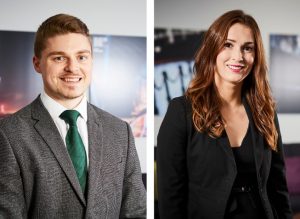 Rollits LLP has announced a series of promotions of specialists working across a range of the firm's legal services.
Gareth Orriss and Sophie Wheeldon, who both deal with all aspects of commercial property work, are promoted from senior solicitor to associate.
Emma Fawke, a solicitor in the firm's Private Capital team, and Donna Ashbridge, a solicitor in the Corporate department, are both promoted to senior solicitor.
Wheeldon and Orriss both gained First Class Honours degrees from the University of Hull.
Wheeldon joined Rollits as a trainee in 2013 and qualified as a commercial property lawyer in September 2015.
Orriss completed his training contract at another firm in the area and joined Rollits soon after qualifying in January 2016. In 2019 he was recognised in the Hull and Humber Top 30 Under 30 list.
The pair work closely with colleagues Chris Crystal, Neil Franklin, David Hextall and Glenn Craft in the firm's commercial property team on matters including acquisitions and disposals, landlord and tenant, leasehold and freehold, secured lending and corporate support work.
Ashbridge joined Rollits as a trainee solicitor in 2015 and moved to work in the firm's Corporate team when she qualified.
During her training contract, she spent three months on secondment to Hull 2017 City of Culture, where she gained experience drafting a variety of different commercial agreements specific to the Culture and Creative Arts sector.
She now works on a variety of corporate matters including company formations, mergers and acquisitions and banking matters.
She also works on partnership matters, share buy-backs and re-organisations and is part of the firm's Education team, advising on a variety of corporate issues for clients in the sector.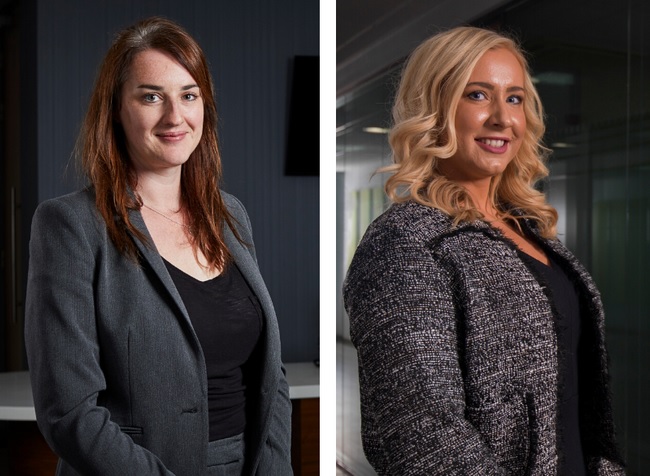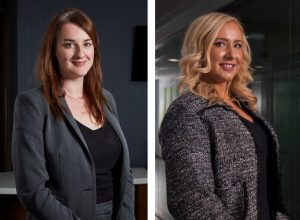 Fawke entered the legal sector more than 12 years ago and worked for several local firms before joining Rollits in 2018. She now specialises in Wills, Estate Planning and Administration matters, as well as Lasting Powers of Attorney.
Ralph Gilbert, managing partner at Rollits, said: "I would like to congratulate Gareth, Sophie, Donna and Emma on their promotions.
"We have always strived to create a place of opportunity within Rollits in order to nurture, recruit and retain the region's very best talent in the hope they will enjoy a long and rewarding career with us.
"These promotions are all thoroughly well deserved, as they have all proved themselves to be very capable and focused on achieving the best possible results for clients in the work that they undertake."