City briefs: Avacta; ITM Power; and more
Wetherby-based life sciences business Avacta Group says it is making good progress with work to develop a rapid, mass test for COVID-19.
And it reports that several of the Affimer reagents it has generated for a COVID-19 antigen saliva test have also been shown to block the interaction between the virus' spike protein and ACE2 – a receptor on human cells that is key to the virus infection pathway.
Avacta has created a large number of Affimer reagents that bind to the SARS-COV-2 virus' spike protein as part of its partnership with Cytiva (formerly GE Healthcare Life Sciences and now part of Danaher Corp).
As previously announced, Avacta and Cytiva are working together to develop a rapid point-of-care COVID-19 antigen saliva test, to be mass produced for large-scale population screening and for self-testing by consumers.
Today the company explains that Affimer reagents which block the binding of the virus spike protein to ACE2 have the potential to prevent infection and act as "neutralising" therapies.
Its update states: "Neutralising therapies could be given to those exposed to the virus, such as health and social-care workers, to prevent infection, as well as to patients already infected by the virus, to help treat and prevent disease progression.
"Large pharmaceutical companies, such as AstraZeneca and GSK, are now starting programmes to develop neutralising antibodies in an attempt to block the SARS-COV-2 spike protein's interaction with ACE2.
"Avacta has now demonstrated that several Affimer reagents also perform this blocking function and the company is now seeking a partner that has the resources available to develop a neutralising Affimer therapy as quickly as possible."
Dr Alastair Smith, chief executive officer of Avacta Group, said:  "This is a very exciting development in the COVID-19 programme.
"There is significant potential for a therapy that could help prevent infection and limit the progression of the disease, providing immediate benefit to patients.
"With a large and well-resourced partner, a neutralising Affimer therapy could potentially be developed more quickly than a vaccine and we believe the likelihood of success would be high.
I look forward to updating the market further on this and on the development of a COVID-19 antigen rapid saliva test with Cytiva which continues apace."
:::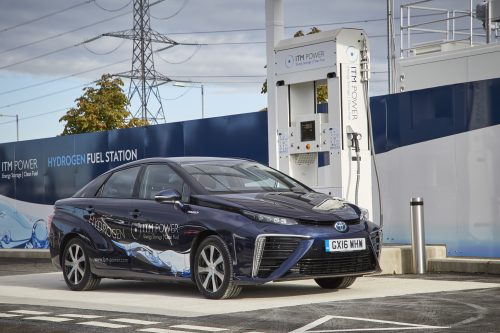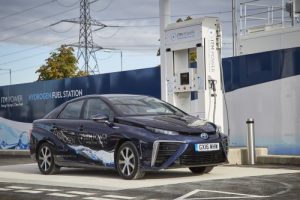 Sheffield-based energy storage and clean fuel company ITM Power has appointed Duncan Yellen as managing director of ITM Motive.
This is the division of ITM Power responsible for the UK build, own and operate portfolio of hydrogen refuelling stations.
ITM Motive will be established as a separate, wholly owned subsidiary for the management of the company's refuelling assets.
Yellen, 54, has had a 30-year career in the energy and environmental sector.
Prior to joining ITM Motive, he was most recently M&A and business/project development manager at Storengy, a wholly owned subsidiary of Engie, where he was responsible for identifying new business streams and successfully developed its business strategy in green gases, CNG and geothermal.
From 2012 to 2018  he was head of consulting for EA Technology, managing a team of 40 consultants.
His early career was with National Power in the UK and with British Gas in various technology and business development roles.
ITM Motive will own and operate a network of eight publicly accessible hydrogen refuelling stations, which will expand to 11 by the end of 2020.
Each incorporates an ITM Power electrolyser and a Linde IC90 compression, storage and dispensing system.
Dr Graham Cooley, CEO of ITM Power, said: "We're delighted to have been able to recruit Duncan to be ITM Motive's managing director.
"He has exactly the right mix of relevant experience and entrepreneurial ability to develop the business's portfolio and drive it to profitability."
Yellen added: "This is an exciting role with a company in the vanguard of the hydrogen revolution.
"The UK has the opportunity to become one of the world leaders in the transition to zero carbon energy and fuel.  Transport needs to decarbonise and I look forward to helping cement ITM Power's position at the forefront of this change."
:::
Science Group, which has a base in Knaresborough, has confirmed two changes to its senior management team.
David Courtley was re-appointed to the firm's Board at the 2019 AGM for a tenth year to provide continuity and stability to the Board.
The company has now confirmed that Courtley will be retiring from the Board with effect from 31 May 2020.
He joined as a non-executive director in April 2010 and the company has thanked him for his significant contribution over the past ten years.
Science Group's Board says it intends to appoint Peter Bertram as a non-executive director after the AGM this year.  A further announcement will be made at the time.
Bertram is currently chairman of Manolete Partners. He has previously held a variety of non-executive board positions including posts at Alphameric, Anite, Microgen, Phoenix IT group and Psion, and was CEO of Azlan Group.
He is a Chartered Accountant and has a degree in Accounting from the University of Kent.